Episodes
Listen to the latest episodes of The TechEd Podcast. Easily subscribe to the show  on your favorite platform below.
Industrial Entertainment: How to Create Buzz Around Manufacturing
Scott MacKenzie, Host of Industrial Talk
Manufacturing in 2022 is going through this incredible digital transformation - Industry 4.0. Yet there's still a misconception that it's dark, dirty and dangerous. How do we change the face of manufacturing for students and parents? Industrial entertainment...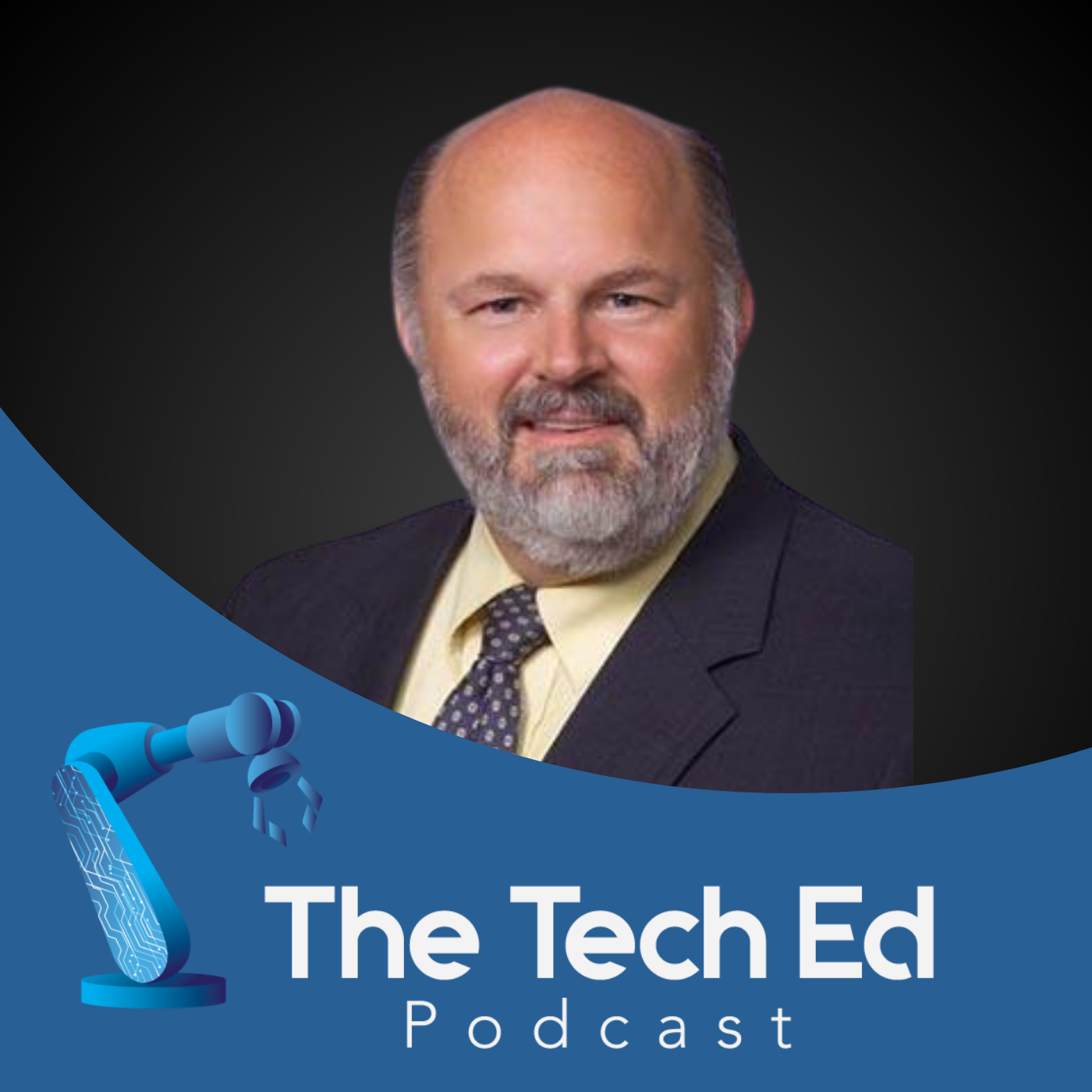 The 1-2-7 Rule for Career Readiness
Dave Campbell, Superintendent of Kalamazoo RESA
Leading districts are analyzing workforce data to help them understand where the career opportunities for their students are, and what skills and credentials are needed for those pathways. What's the 1-2-7 Rule? For every 1 job that requires a doctoral or graduate degree...
Matt Kirchner, Host of the TechEd Podcast
We're preparing to see some major disruptions in 2022, in education, in the workforce, in our economic models, and certainly in technology. We've compiled all this data into 15 predictions to help you as you strategically plan your year. Listen, take notes, share this episode and let us know...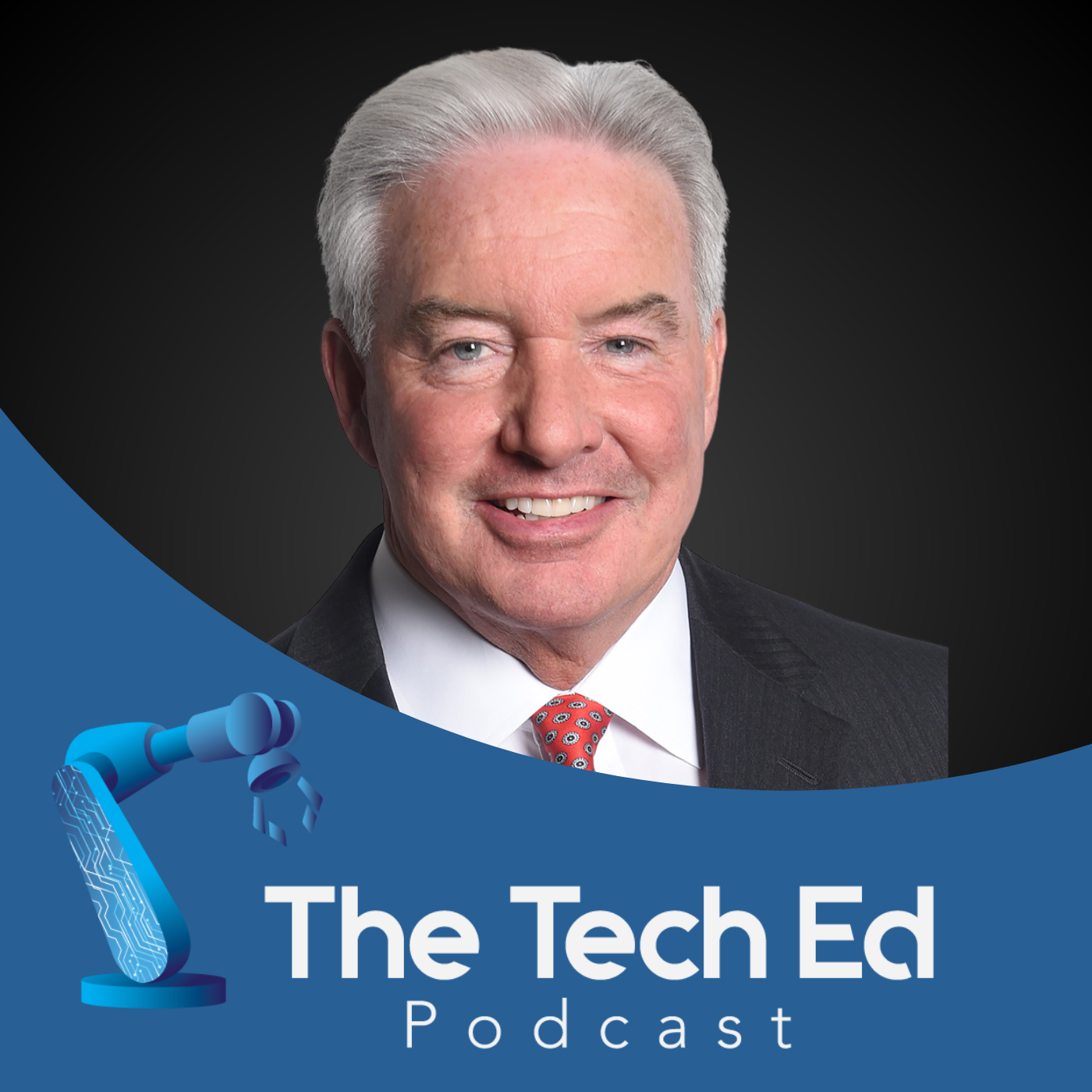 Why Manufacturers Can't Find Workers (And How Schools Can Help)
Tim Sullivan, Chairman of the Bucyrus Foundation
Manufacturing is a totally different world than it was decades ago, with giant monolithic companies moving production to small-to-midsize businesses and tier one suppliers. This shift has brought about challenges of its own, and Tim Sullivan joins us to discuss these challenges and how education can play a major role in solving them...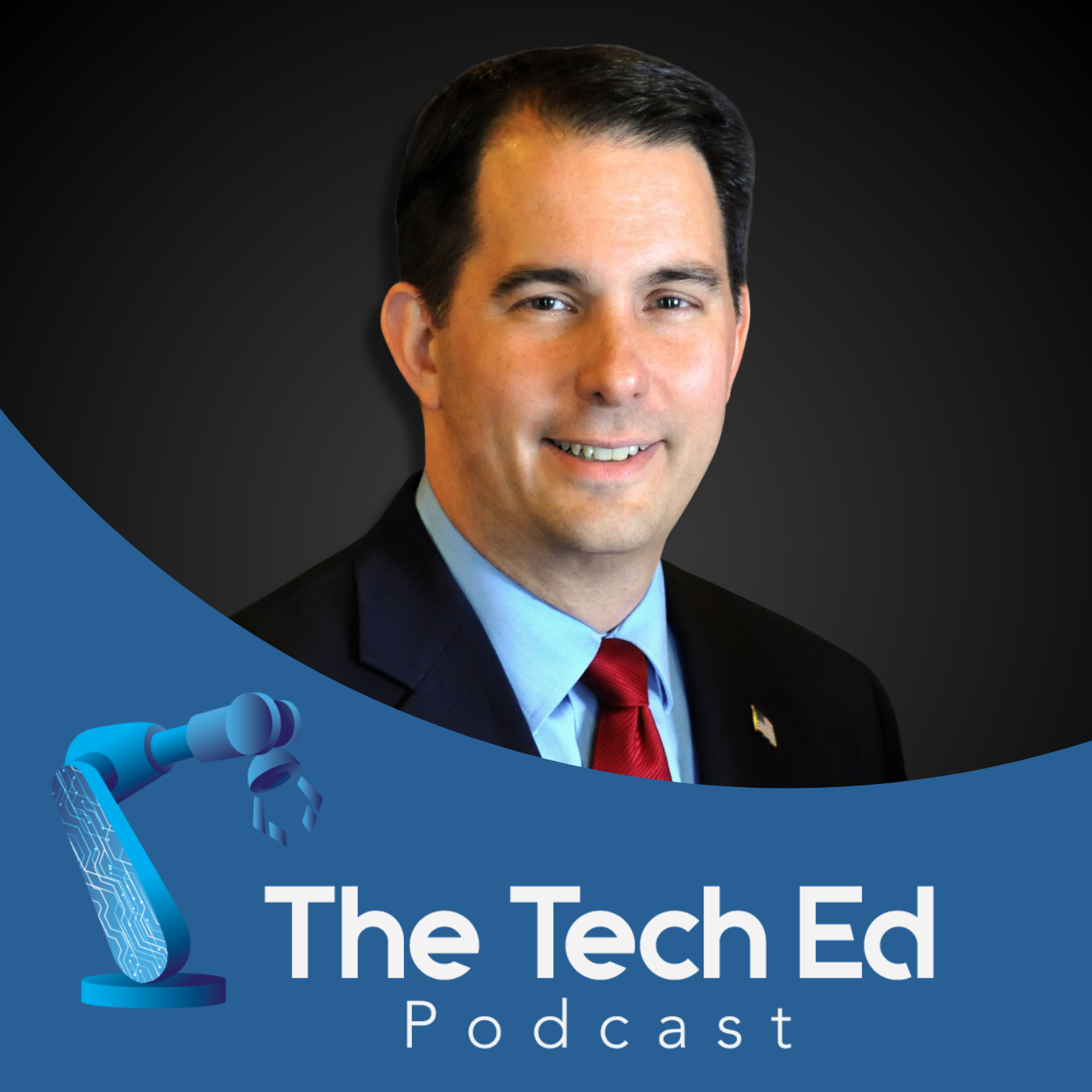 Tech Ed: A Path to Entrepreneurship
Governor Walker, President of Young America's Foundation
We know that Career & Technical Education is a great pathway for students to secure the skills they need for high-wage, high-demand careers. But Tech Ed is also a great path for our students to become entrepreneurs and run businesses of their own! In this episode, we explore the role of free enterprise in CTE with Governor Scott Walker, President of Young America's Foundation. In addition to our conversation on entrepreneurship, we pick Governor Walker's brain for insights...
Flexible, Nimble, Entrepreneurial: An Unconventional Approach to Higher Ed
Tim Hood, President of Mid-Michigan College
Flexible, nimble, entrepreneurial. These are three words that most of us wouldn't associate with our traditional college system. But what if we restructured the way we approach higher education to make it more flexible for all learners, to adapt more nimbly to workforce needs, and to instill an entrepreneurial spirit in the way education does its business? Tim Hood has some unconventional ideas you just have to hear...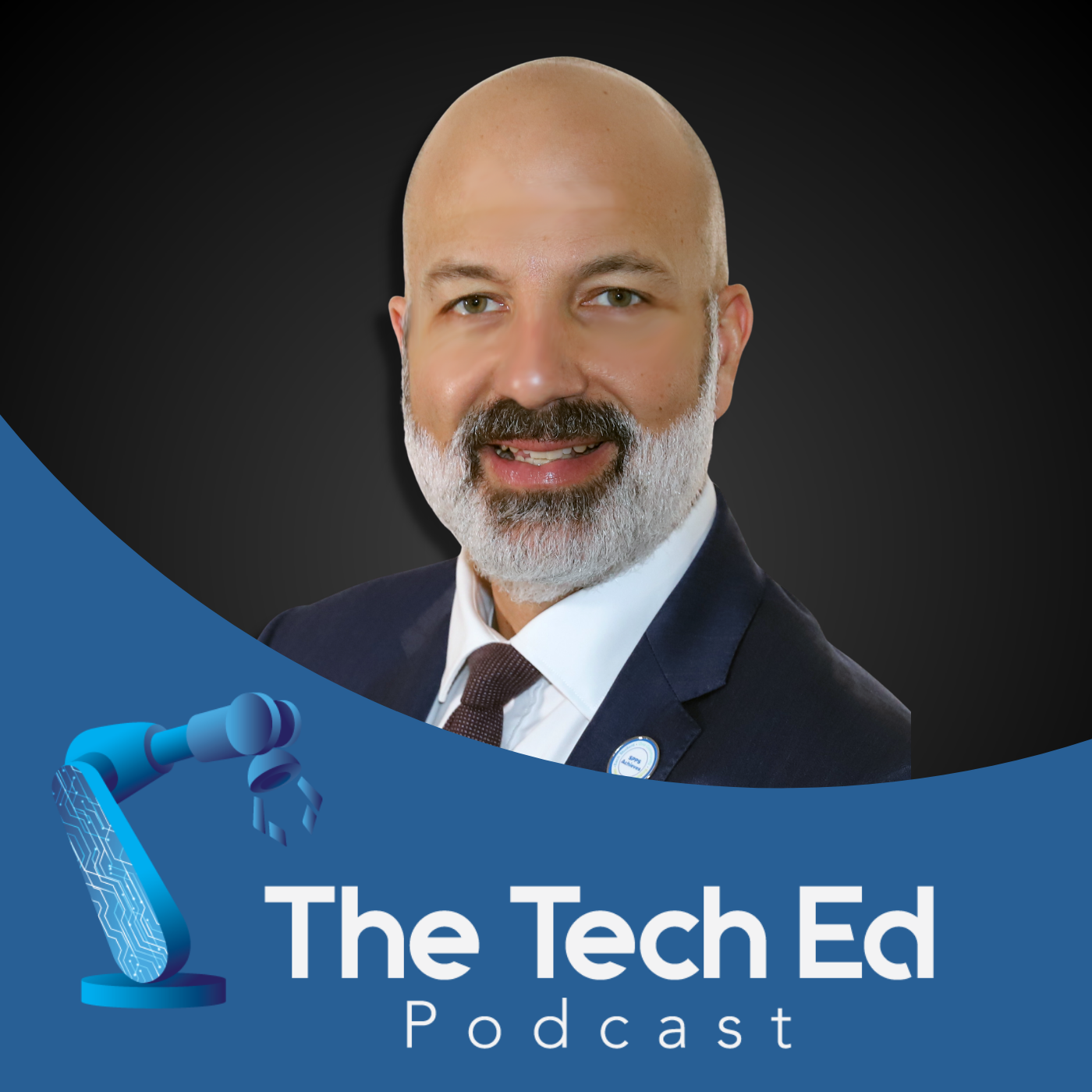 Dr. Joe Gothard, Superintendent of St. Paul Public Schools
Is it time we rethink the K-12 model? Our education system needs some major updates, including more flexibility, greater focus on student identity, and a college and career readiness plan that starts in kindergarten. Among a plethora of insights, Dr. Gothard shares his unconventional idea of the 12-Hour School Day. Could it really be a solution to...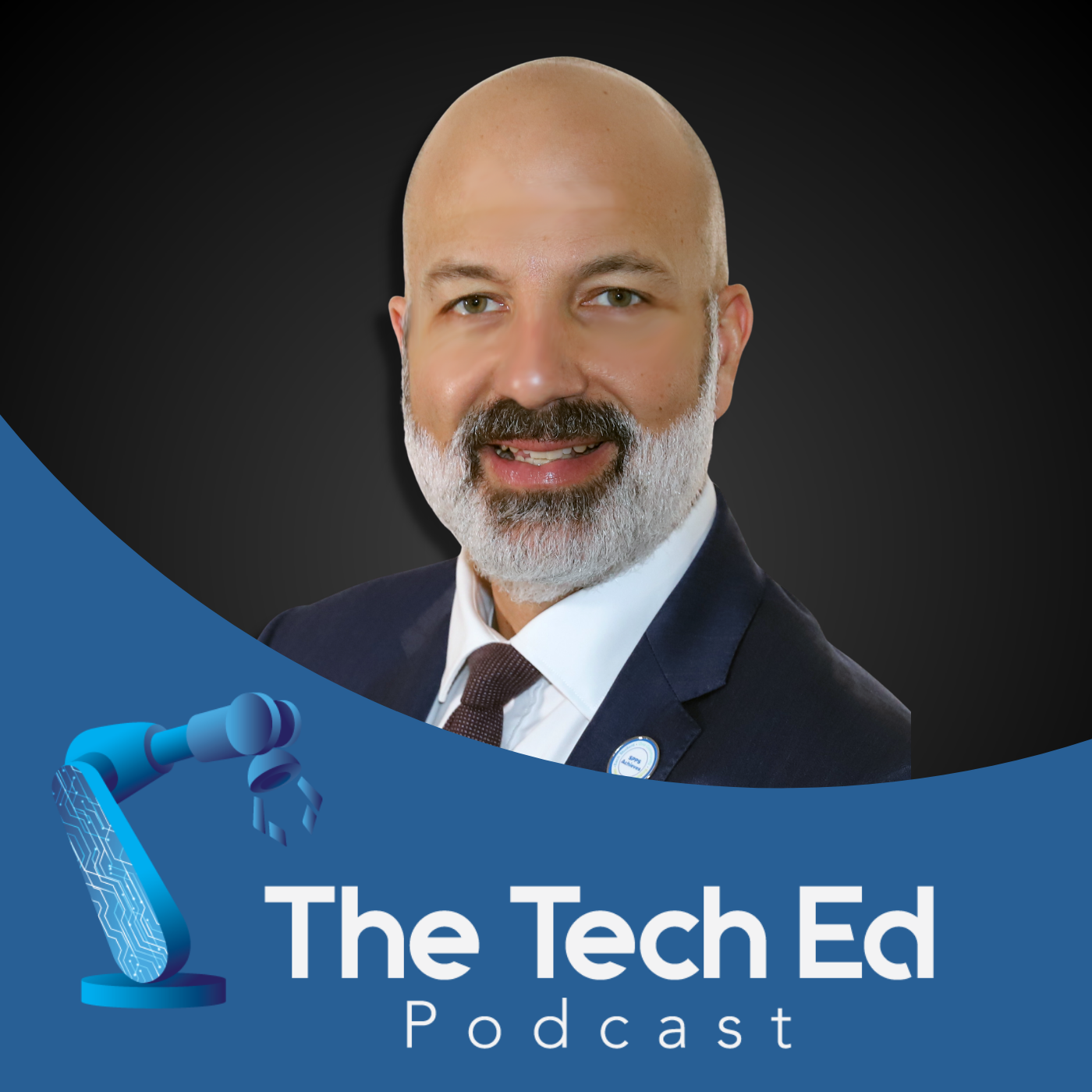 Building Systemic Equity in Urban Education
Dr. Joe Gothard, Superintendent of St. Paul Public Schools
Education has reached a tipping point; people are waking up to the idea that we can and should do things in a different way. The challenge is how to actually enact change in a large urban district. St. Paul Public Schools reaches 35,000 students, 79%  of whom identify as a race other than white, with 125 languages spoken by these students at home. Dr. Joe Gothard shares his idea for what needs to be done to build systemic equity...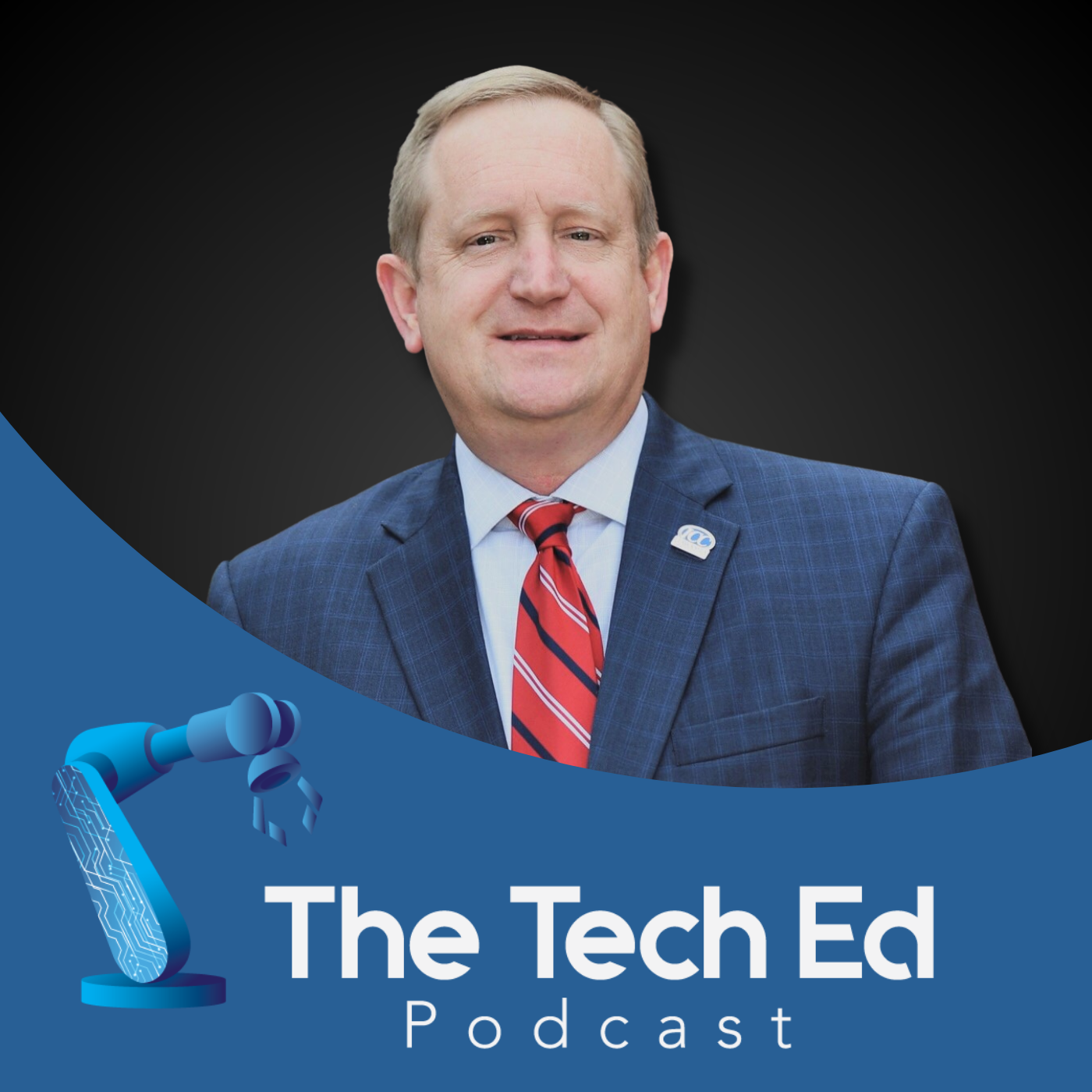 Practical Tips for How Colleges Can Prepare Students for STEM Careers
Dr. Jay Allen, President of Itawamba Community College
How can technical and community colleges keep pace with the skilled workforce needs of their regional employers? How do we equip learners with the micro-credentials for highly-technical fields? How do we get more students excited to pursue STEM pathways? We answer these questions and more in our second episode...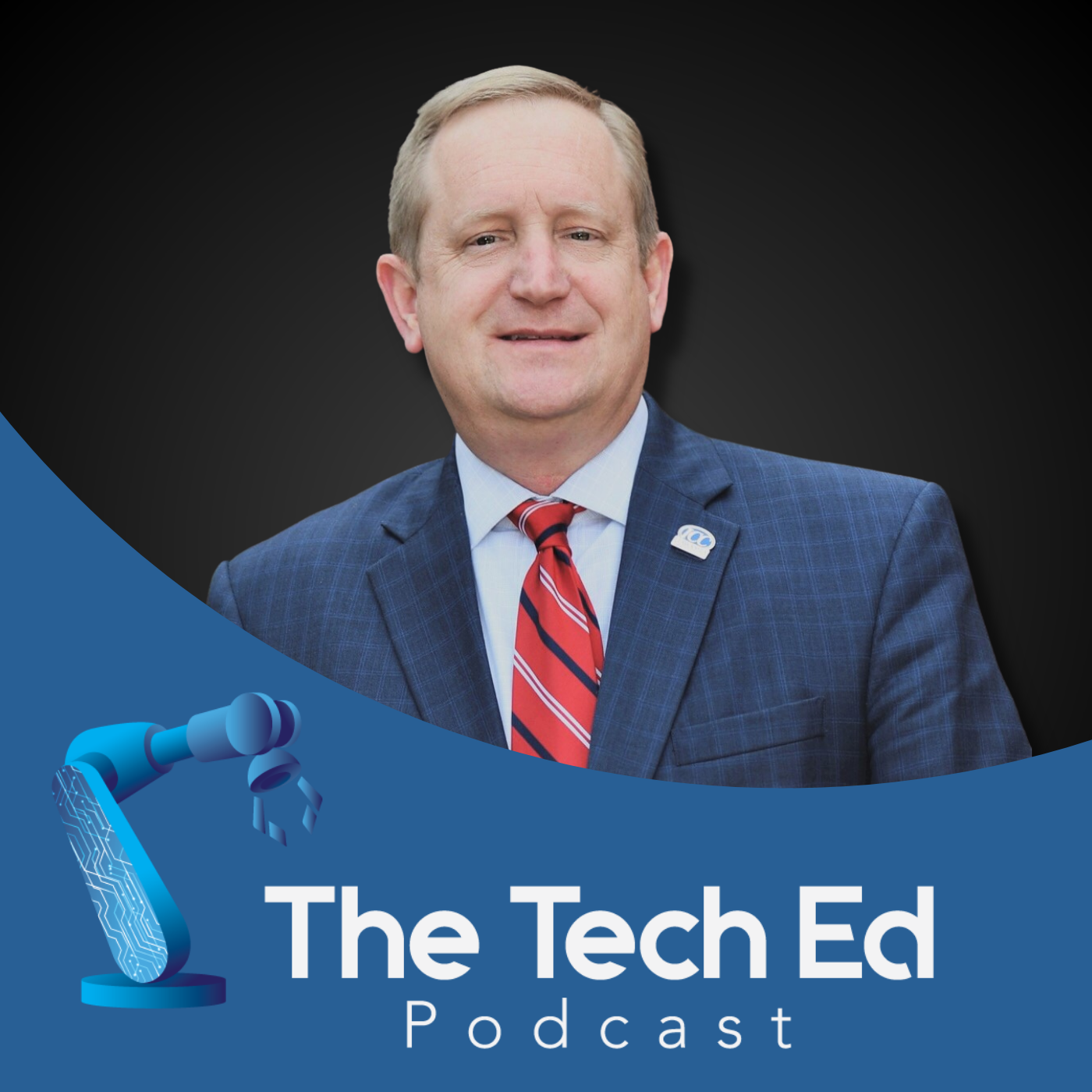 Why Community Colleges are Every State's Richest Resource
Dr. Jay Allen, President of Itawamba Community College
Two-year colleges are truly the unsung heroes of our communities. They provide a whole range of services that go beyond the classroom to advance education, culture, athletics, our workforce...the list goes on...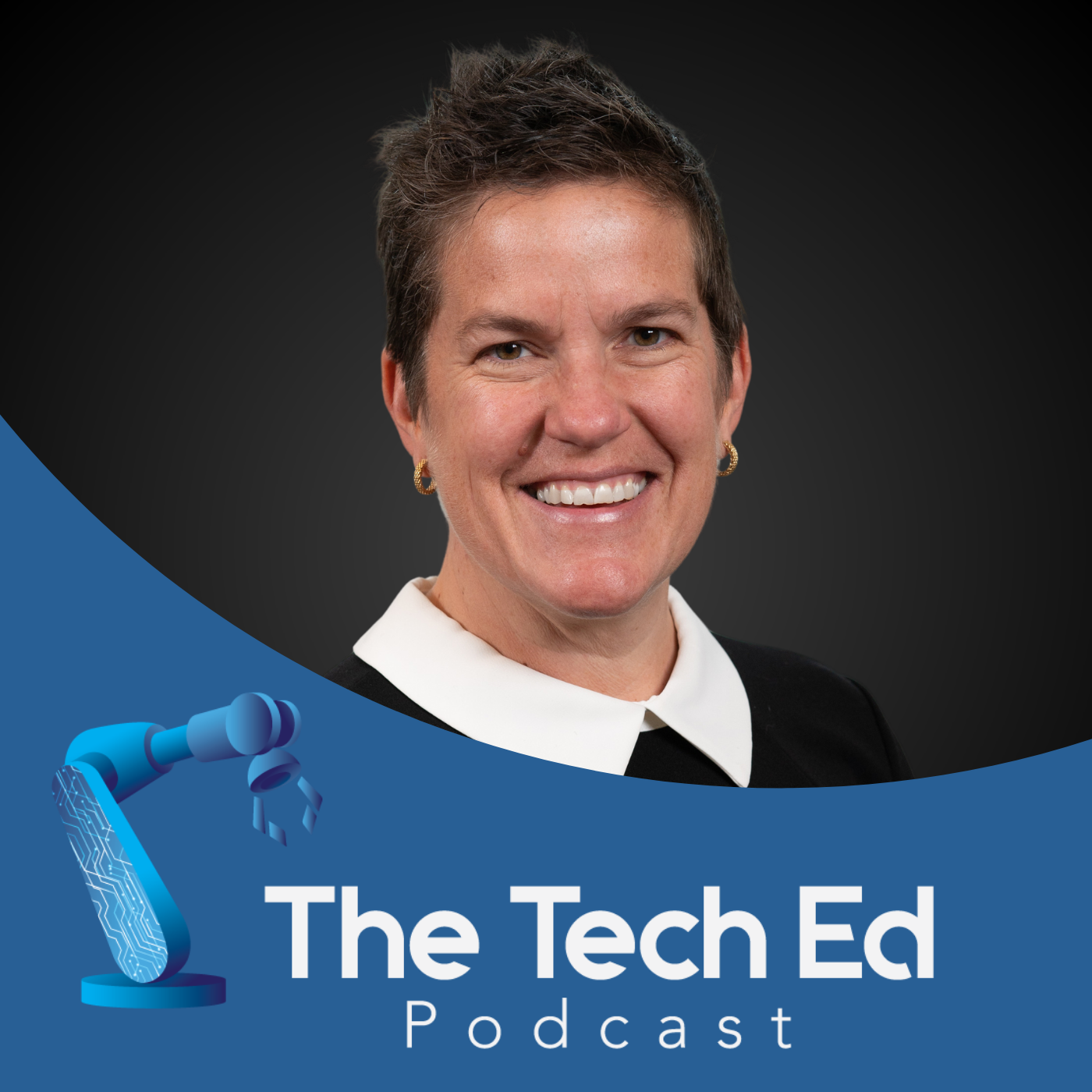 How to Build a Comprehensive Approach to Economic Development
Missy Hughes, Secretary of the Wisconsin Economic Development Corporation
Economic development strategies must take on a comprehensive, collaborative approach, especially in today's climate. Missy Hughes joins us to talk about how to view workforce issues in the broader context of education, entrepreneurship, socio-economics and more...
11 Predictions: How Artificial Intelligence Will Transform Manufacturing
Matt Kirchner, Host of The TechEd Podcast
Artificial intelligence is totally transforming the world in which we live, learn, and work. But how exactly does artificial intelligence work? How should industrial employers be leveraging AI? And what can education do to prepare their students for an AI-driven workforce? Matt Kirchner breaks it all down in this episode...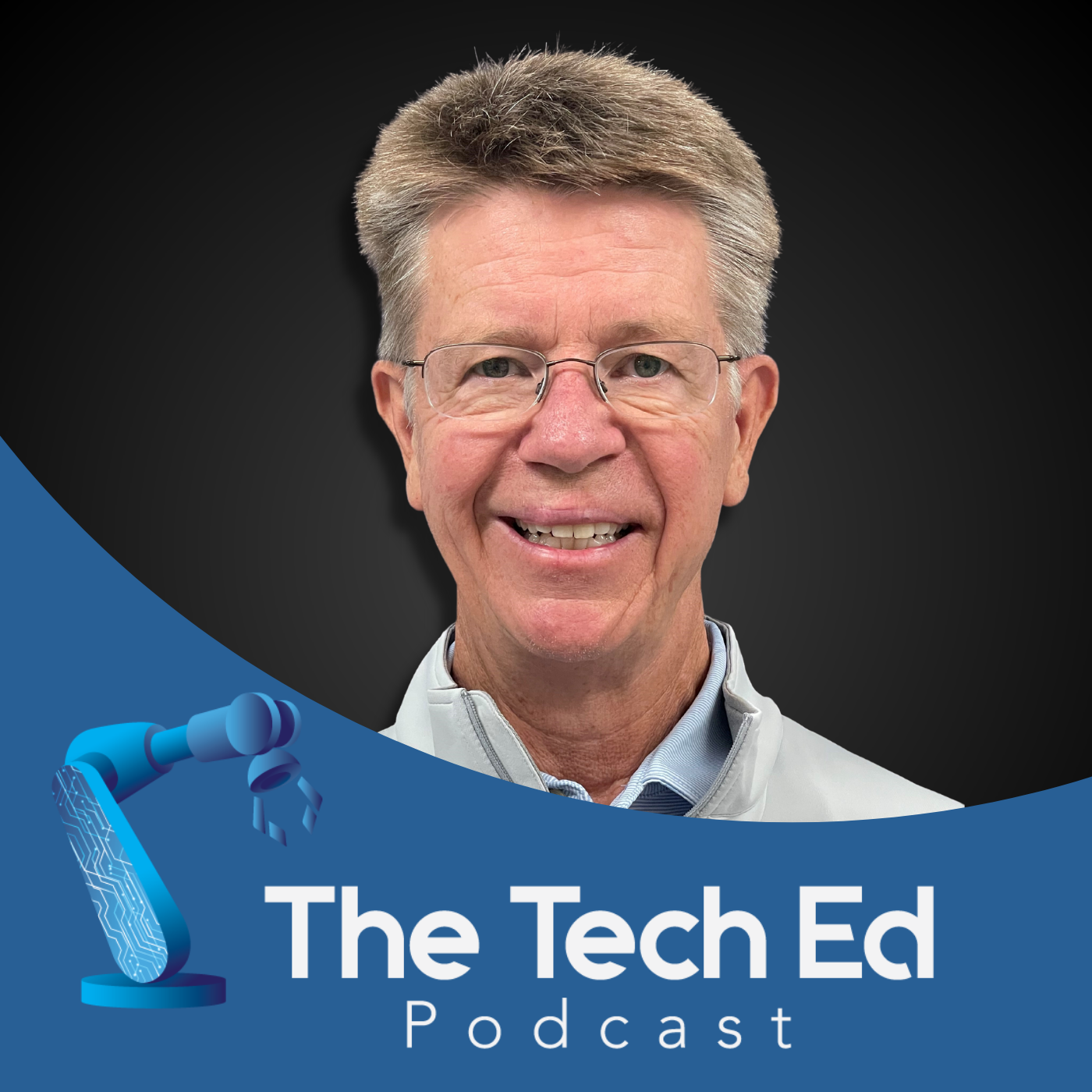 The Connected Worker: How to Leverage Real-Time Data on the Factory Floor
Don Korfhage, Founder and President of iGear
If you're still printing data and charts, laminating it and pinning it to a huddle board...you're wasting time, manpower, and opportunities to be a data-driven organization. Don's company iGear has developed Squeaks, a software solution that is revolutionizing the way we collect, aggregate, share and respond to manufacturing data in real-time...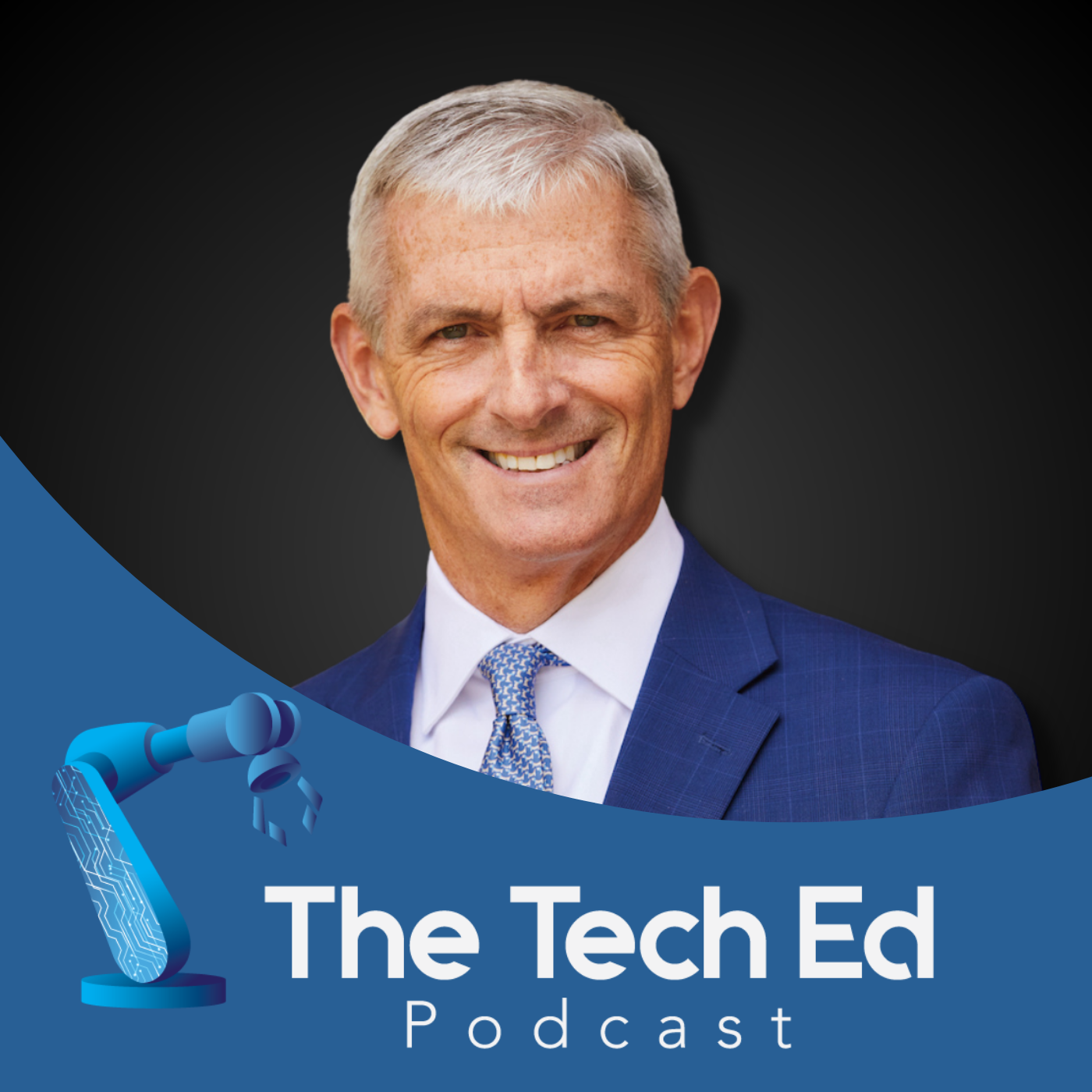 STEM or Humanities? We Need Both
Dr. Michael Lovell, President of Marquette University
In part 2 with Michael Lovell, we answer a big question: STEM or Humanities? If we want well-rounded graduates, then the answer is quite simply, we need both. This STEM vs. Humanities discussion brings up a host of other questions that universities across the US have to answer. Our conversation dives into some of these, like...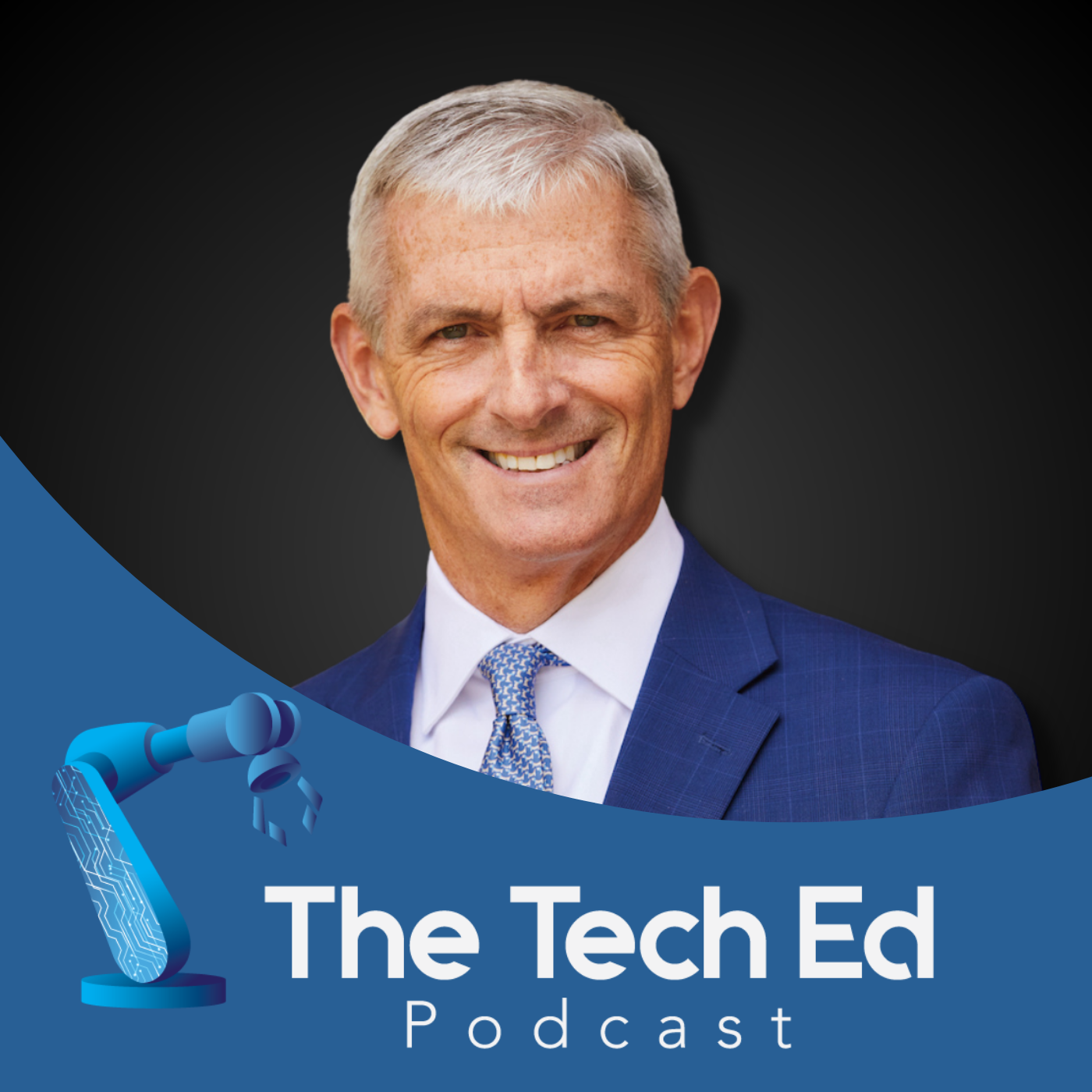 Cross-Disciplinary Teams Can Solve the World's Problems
Dr. Michael Lovell, President of Marquette University
How can we do a better job of solving the world's challenges? When it comes to research and innovation, too often we have siloed teams trying to solve big problems. Instead, we need broader teams of people from different backgrounds, organizations and skillsets to come together develop solutions. In this episode, Dr. Michael Lovell shows us how taking a cross-disciplinary approach to big problems is already accelerating innovation in...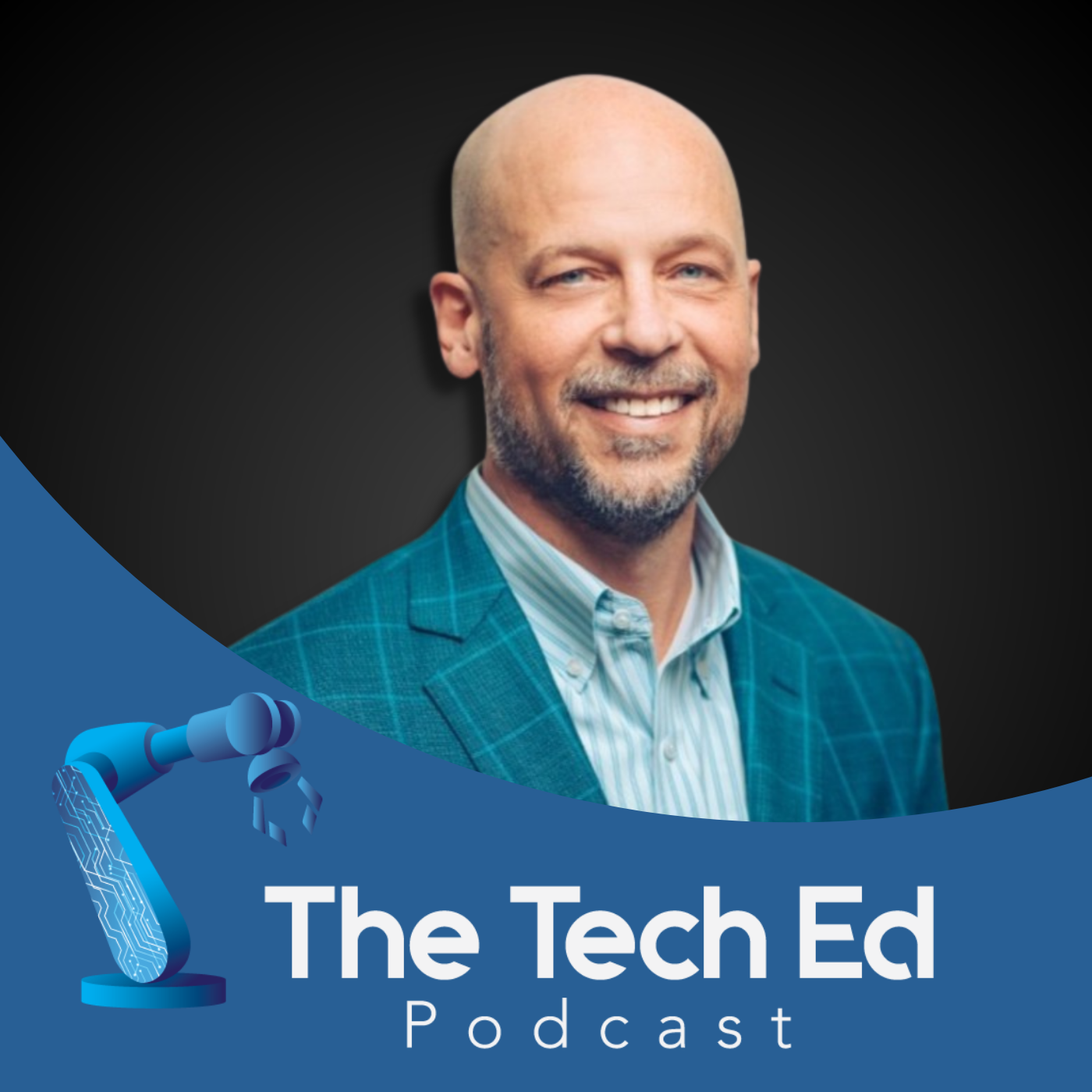 How Oshkosh Uses Smart Manufacturing to Build the World's Toughest Equipment
John Pfeifer, President and CEO of Oshkosh Corporation
The Oshkosh brand is instantly recognized for its specialty trucks and access equipment. Every piece of equipment they manufacture is designed to empower people and keep communities safe. Leading this charge is John Pfeifer, President and CEO of Oshkosh Corporation, who joins us in this episode of the podcast to discuss how connected smart manufacturing is driving innovation in the company...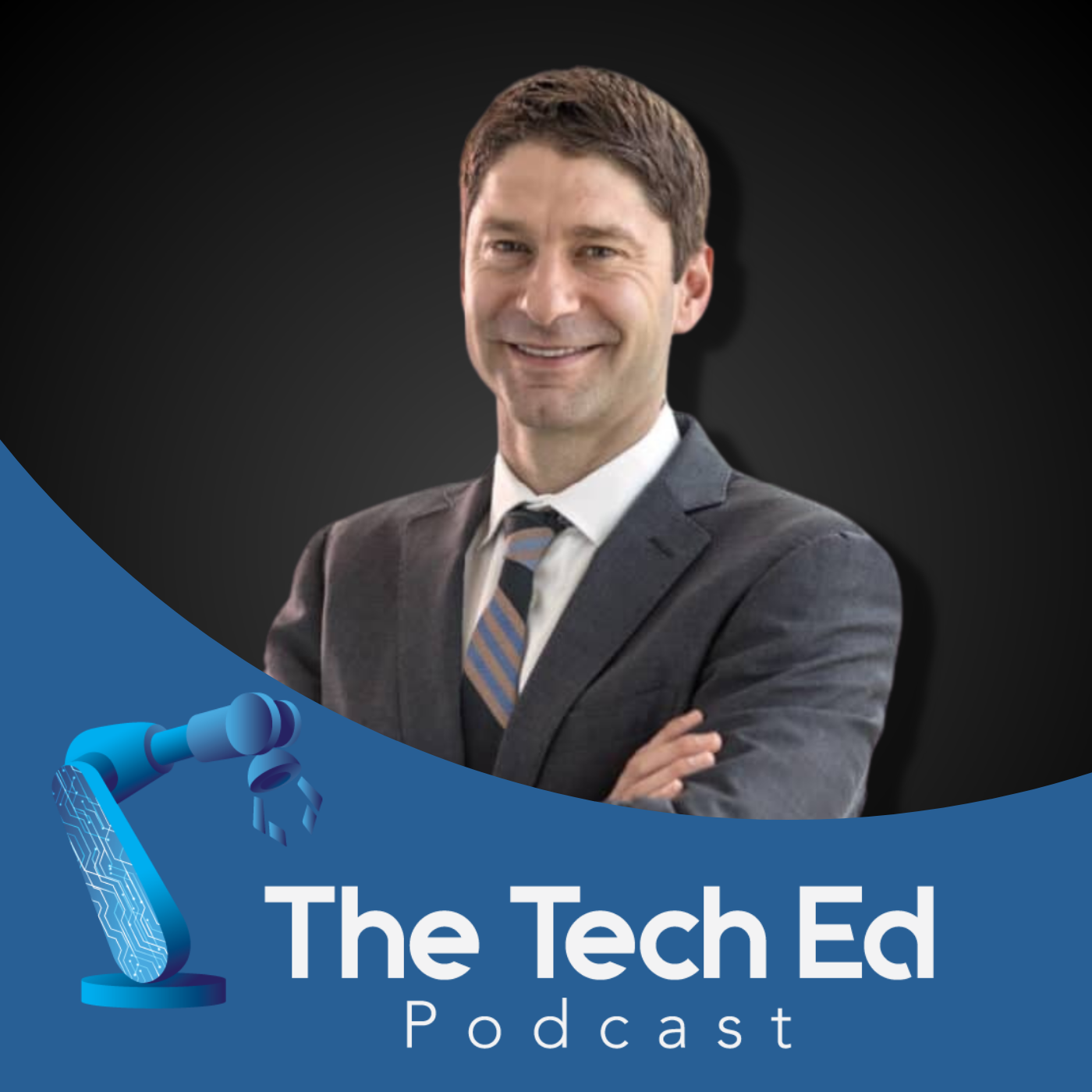 Where Forward-Thinking Manufacturers Invest Their Resources
Austin Ramirez, CEO of Husco
Austin Ramirez is an extremely successful CEO, leading Wisconsin-based manufacturer Husco. Austin talks with us about the priorities manufacturers should focus on as they lead their organizations into the future, including technology, employees, and future talent...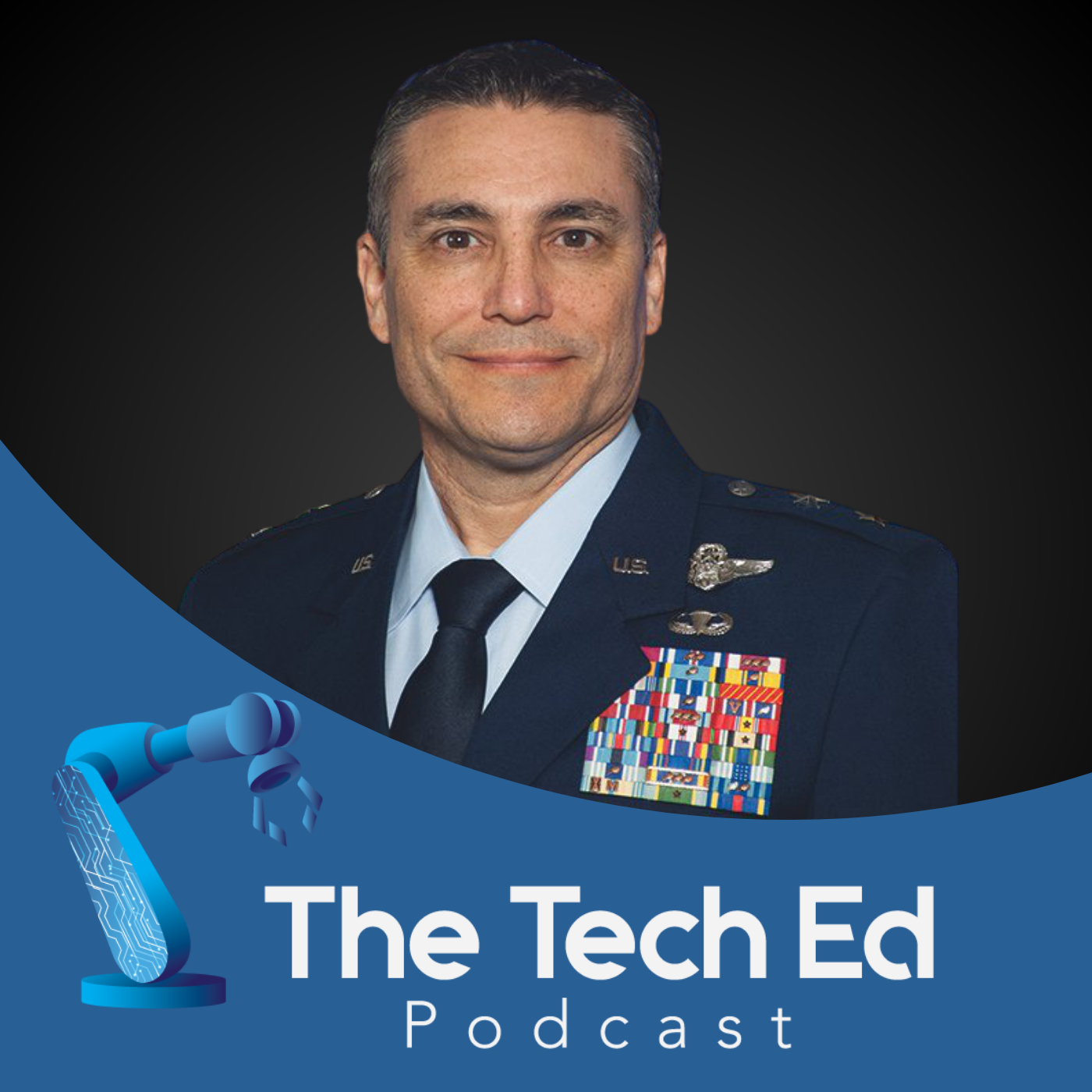 Work and Serve: The Dual Role of Our National Guardmembers
Maj. Gen. Paul Knapp, Adjutant General of the Wisconsin National Guard
Our National Guard Soldiers and Airmen have to balance service, work, and family life. In an era like the one we're in, that is particularly challenging. Maj. Gen. Paul Knapp discusses these challenges and how he's led the Wisconsin National Guard through a tumultuous few years. Despite all the challenges, employers, colleges and leaders have stepped up to support our guardmembers as they go above and beyond to serve their communities...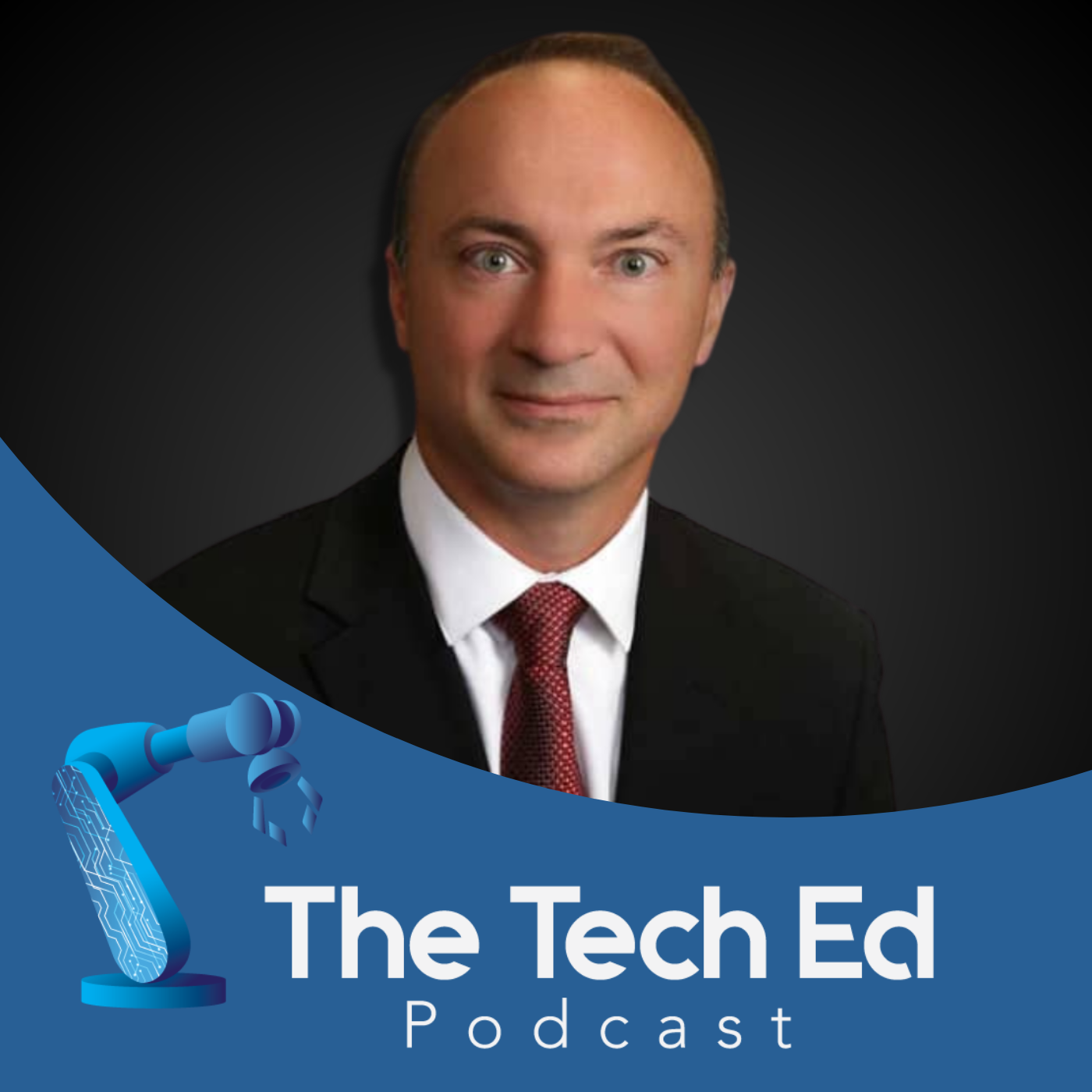 IIoT is Powering the Future of Marine Engine Technology
Chris Drees, President of Mercury Marine
Self-docking boats, electric outboard motors, IoT-enabled boater safety wearables...this is the future of marine technology, and it's all being developed at Mercury Marine. In this episode, we're talking with Chris Drees, President of Mercury Marine. The organization is leading the world in marine engine technology...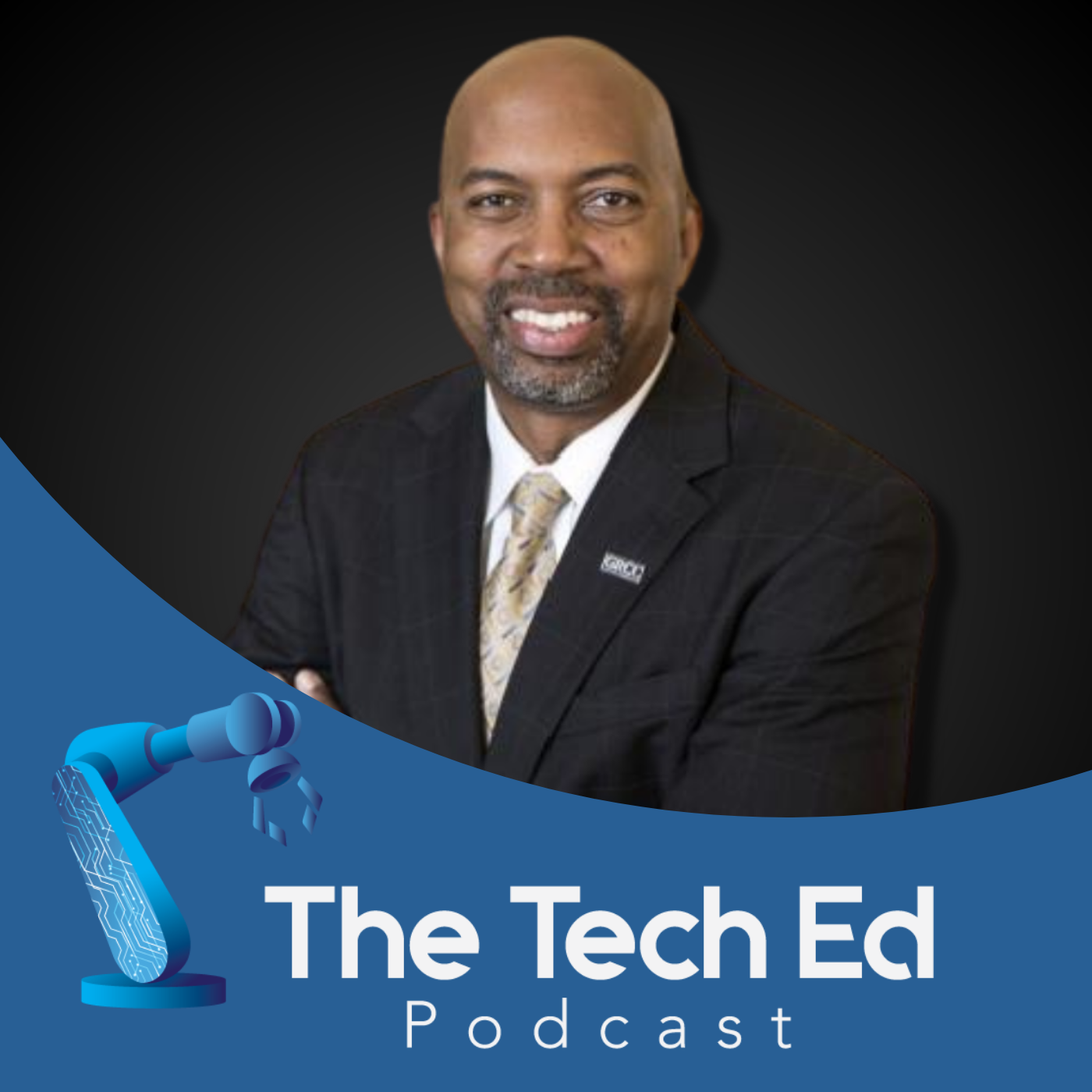 Bridging the Education-Industry Gap
Dr. Bill Pink, President of Grand Rapids Community College
In part 2 of our conversation with Dr. Bill Pink, President of Grand Rapids Community College, we're talking all things workforce development. We tap into Dr. Pink's extensive knowledge and experience working on the industrial workforce training side of community colleges to help you understand what employers need, and how education can quickly respond and meet those needs...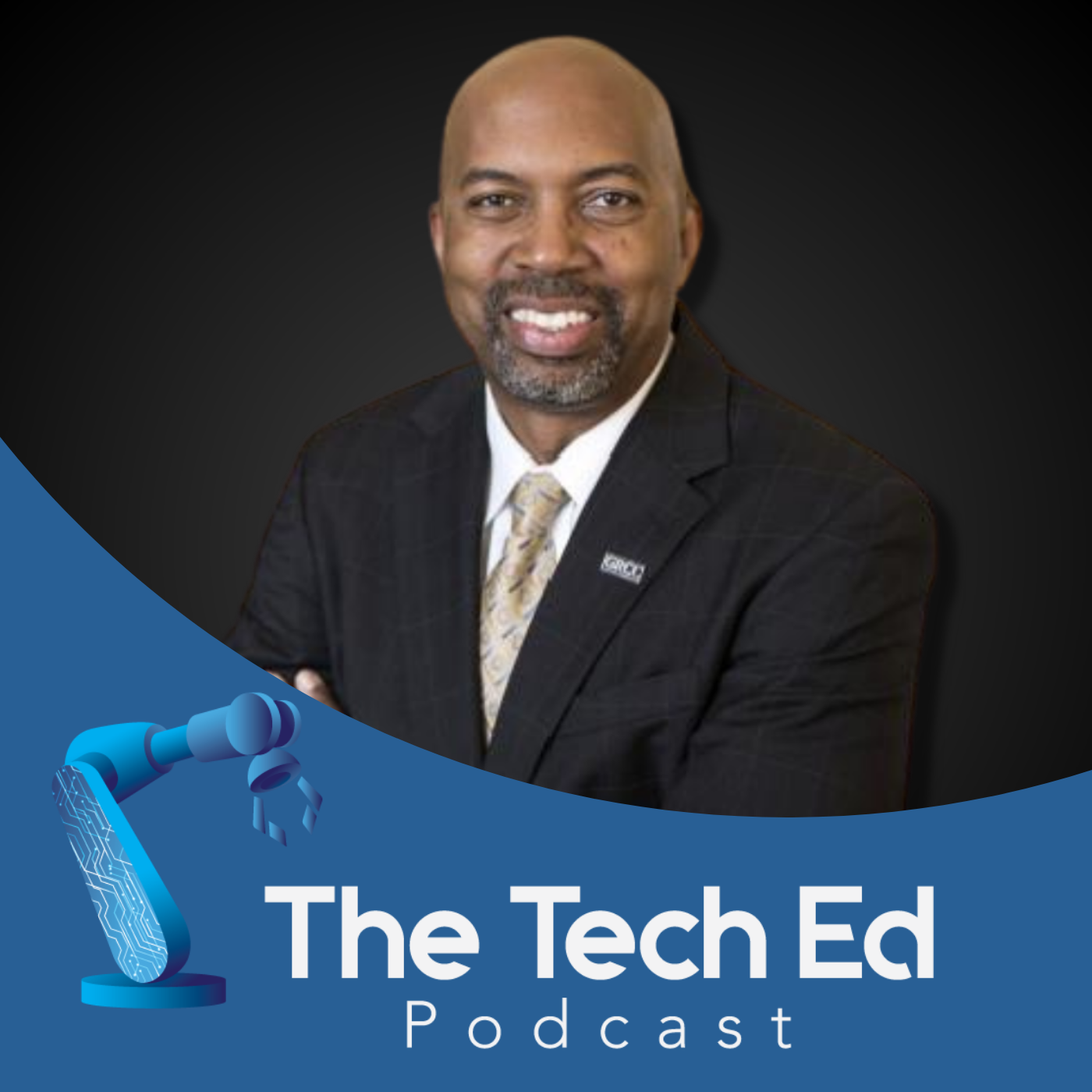 Pay Attention: Relevance & Responsiveness in Higher Ed
Dr. Bill Pink, President of Grand Rapids Community College
The way we live, work and learn have all changed in the last two years. Some of these changes are due to technological advancement, and some are due to the COVID-19 pandemic. How must community colleges adapt to these changes? We asked Dr. Bill Pink, President of Grand Rapids Community College in Michigan to talk on the future of work and the vital role technical and community colleges play...
The Group That's Totally Missing the Industry 4.0 Train
Matt Kirchner, Host of The TechEd Podcast
The Fourth Industrial Revolution (Industry 4.0) is like a freight train coming rapidly down the tracks. While some employers and educators have seen it coming and are preparing their workforce, operations and students...there's a whole group of people who are about to miss the train altogether...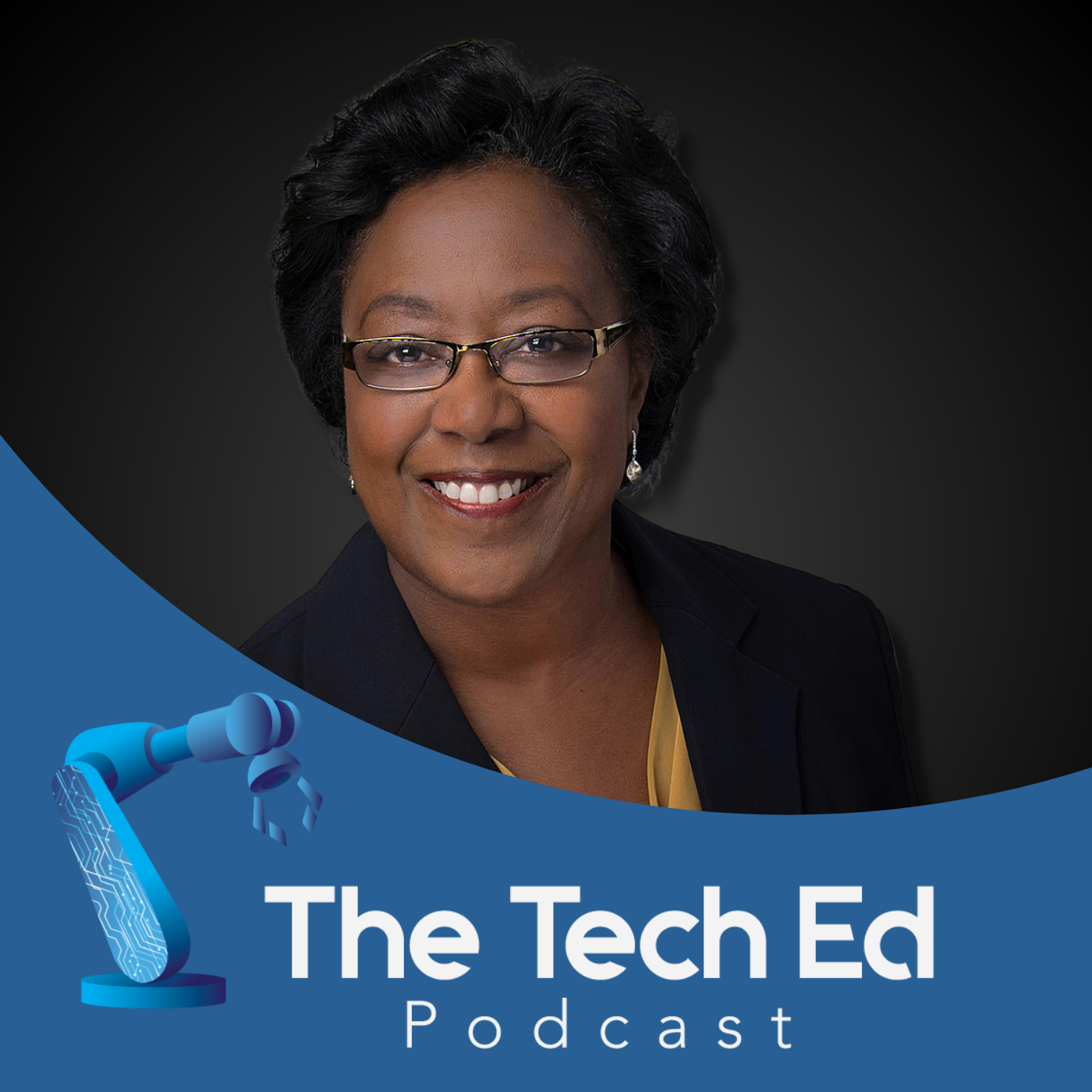 Improving Technical Education Across the US
Dr. Annette Parker, President of South Central College
Dr. Annette Parker is a name known nationwide in higher education. She has a unique career pathway and has used her experience to lead several states through innovative academic transformations. In this episode, we hear about emerging automotive trends, agriculture and Industry 4.0...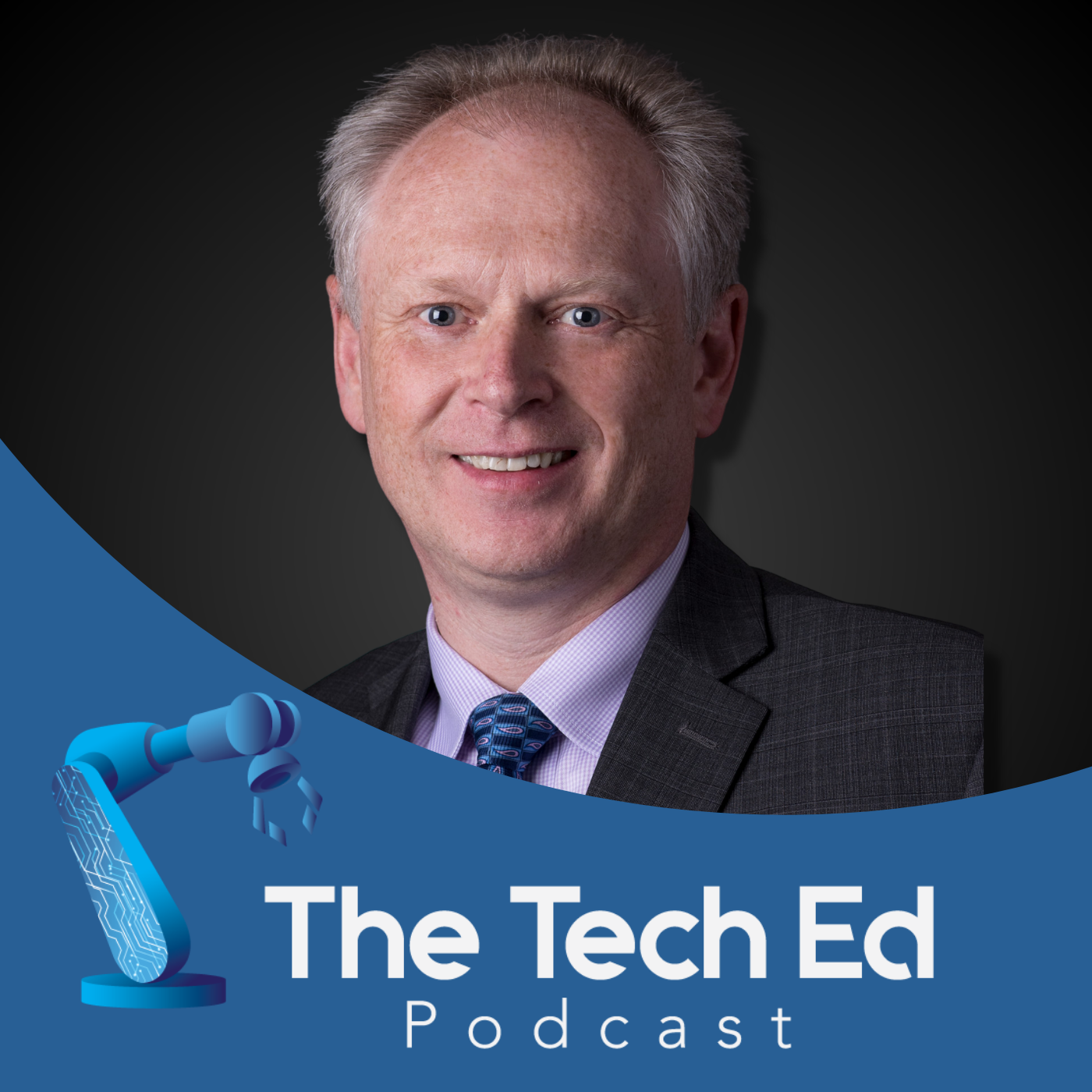 Electrification, Supply Chain and Industry 4.0
Peter Anderson, VP of Manufacturing and Supply Chain at Cummins Inc.
To design and create the most high-tech products, Cummins has embraced Industry 4.0 in its manufacturing and supply chain operations, deploying technologies like collaborative robots, 3D printing and next-gen additive manufacturing, augmented and virtual reality, and advanced data analytics...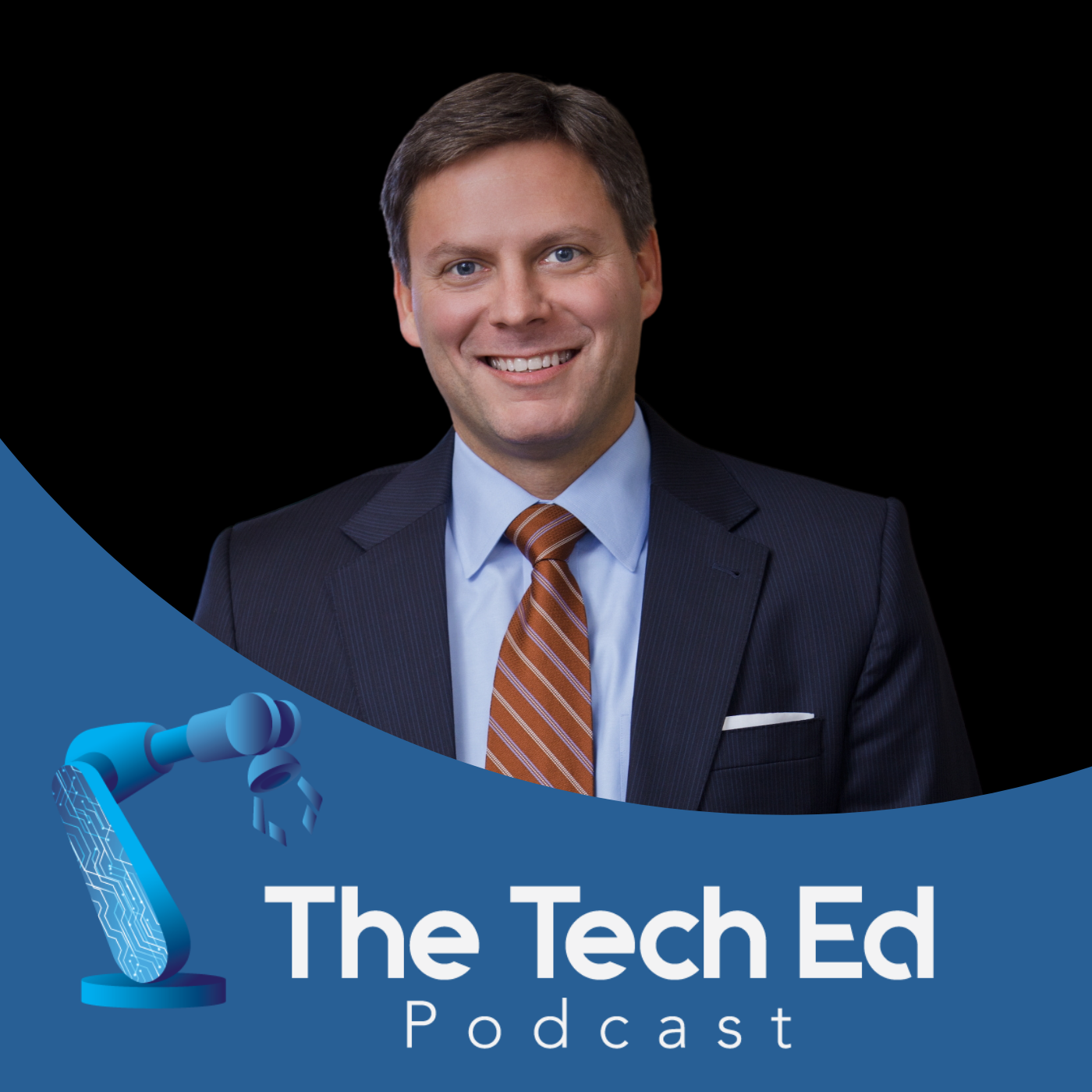 Solving Wisconsin's Economic Challenges
Kurt Bauer, CEO of Wisconsin Manufacturers and Commerce (WMC)
Wisconsin Manufacturers and Commerce (ranked #1 state chamber in the nation in 2020) is bolstering manufacturing, developing a skilled workforce, and training and retaining talent within the state. CEO Kurt Bauer tells us how they're accomplishing...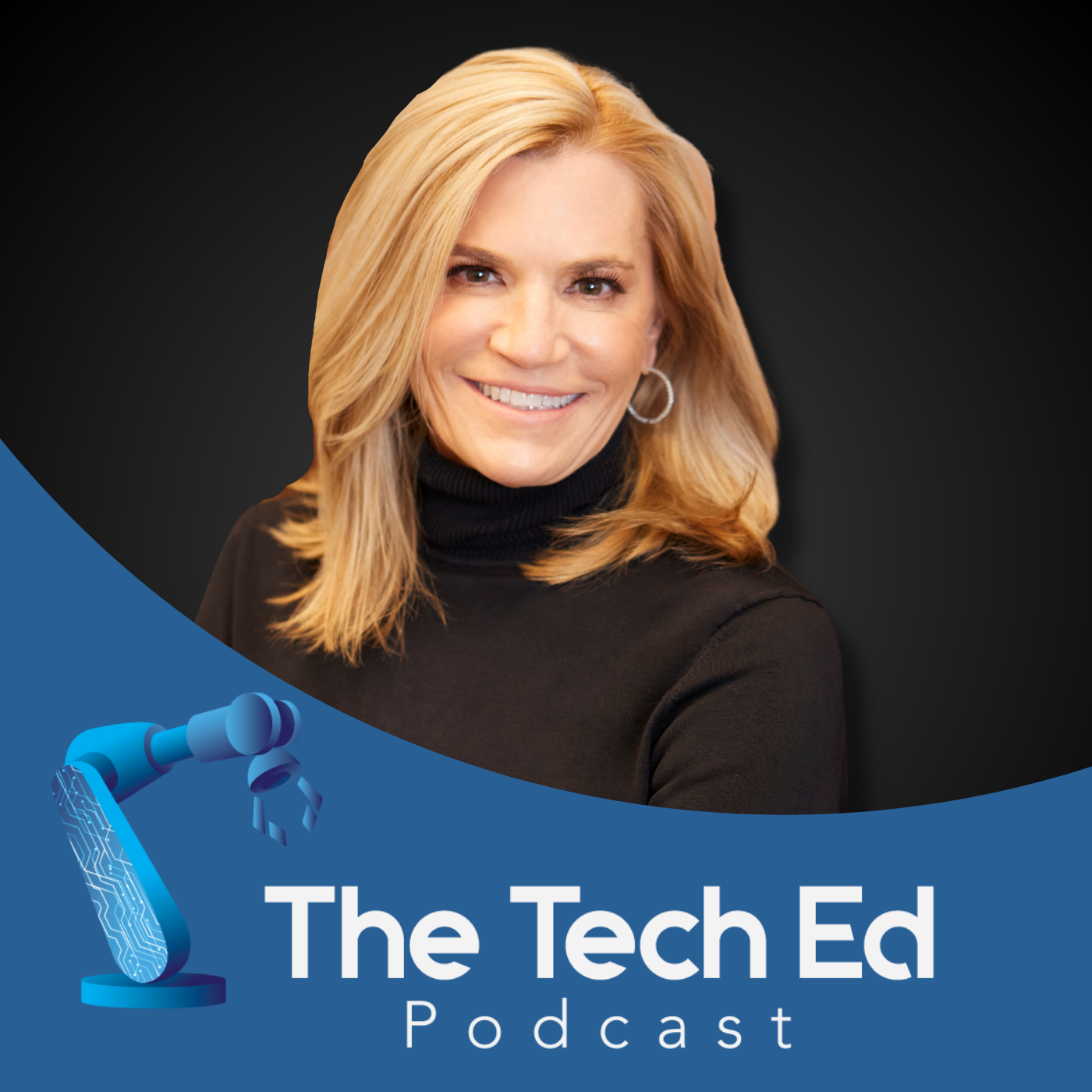 KOHLER: How a Global Brand Prioritizes Social Impact
Laura Kohler, SVP of Human Resources, Stewardship and Sustainability at Kohler Co.
The Kohler Company is known worldwide for their wide-ranging products, but they're also known for their social impact initiatives. These efforts seek to improve the lives of their associates, community members and individuals across the globe. Laura Kohler shows us the impact a global brand can have...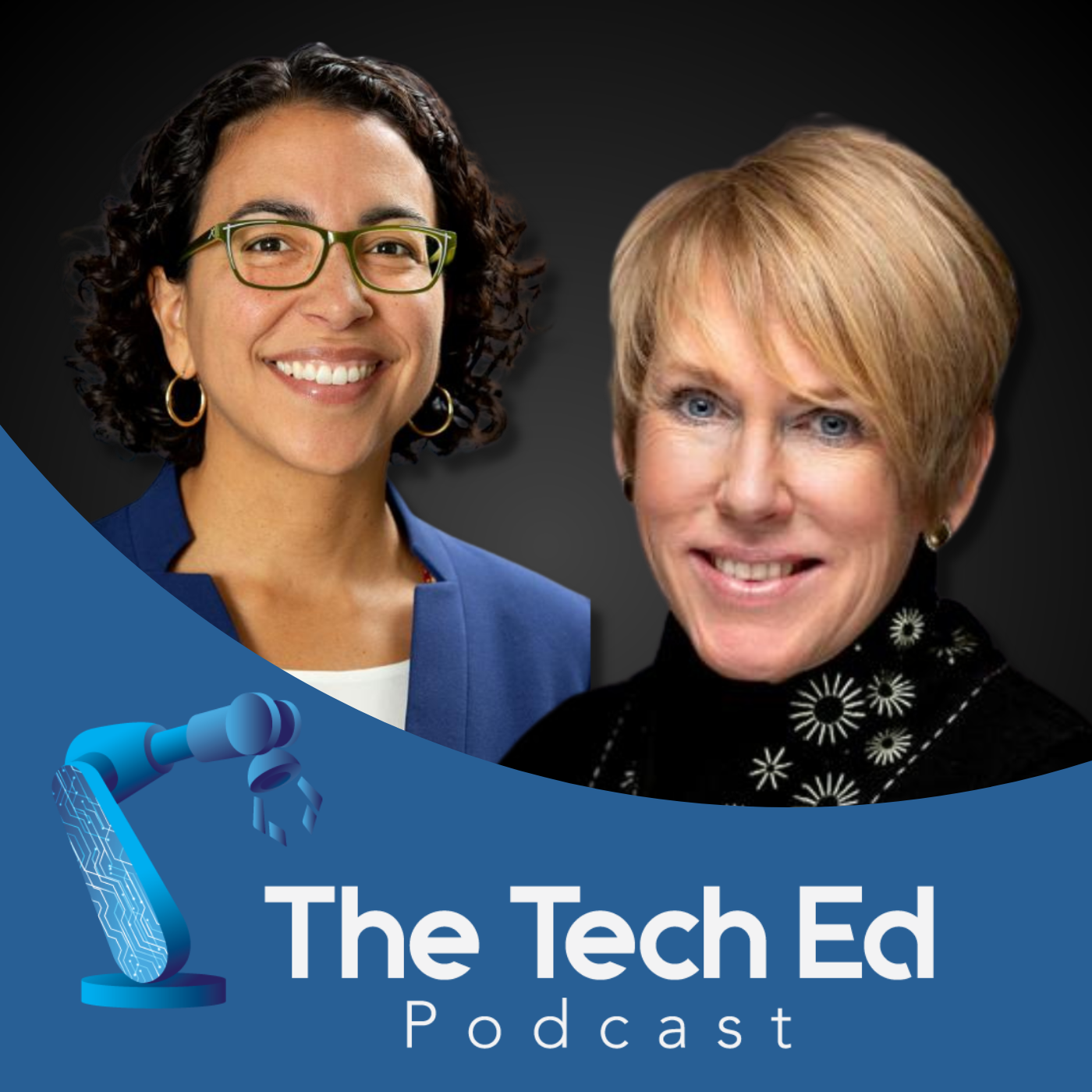 The Advantage of a Polytechnic Education
Dr. Katherine Frank, Chancellor; and Glendali Rodriguez, Interim Provost - The University of Wisconsin-Stout
How does the UW-Stout achieve a 97%+ placement rate for their students? By focusing on applied learning, a career focus and collaboration. This is typical of a polytechnic university model, which puts far more emphasis on experiential learning. And it may just be the model that all of education needs to move toward in the future...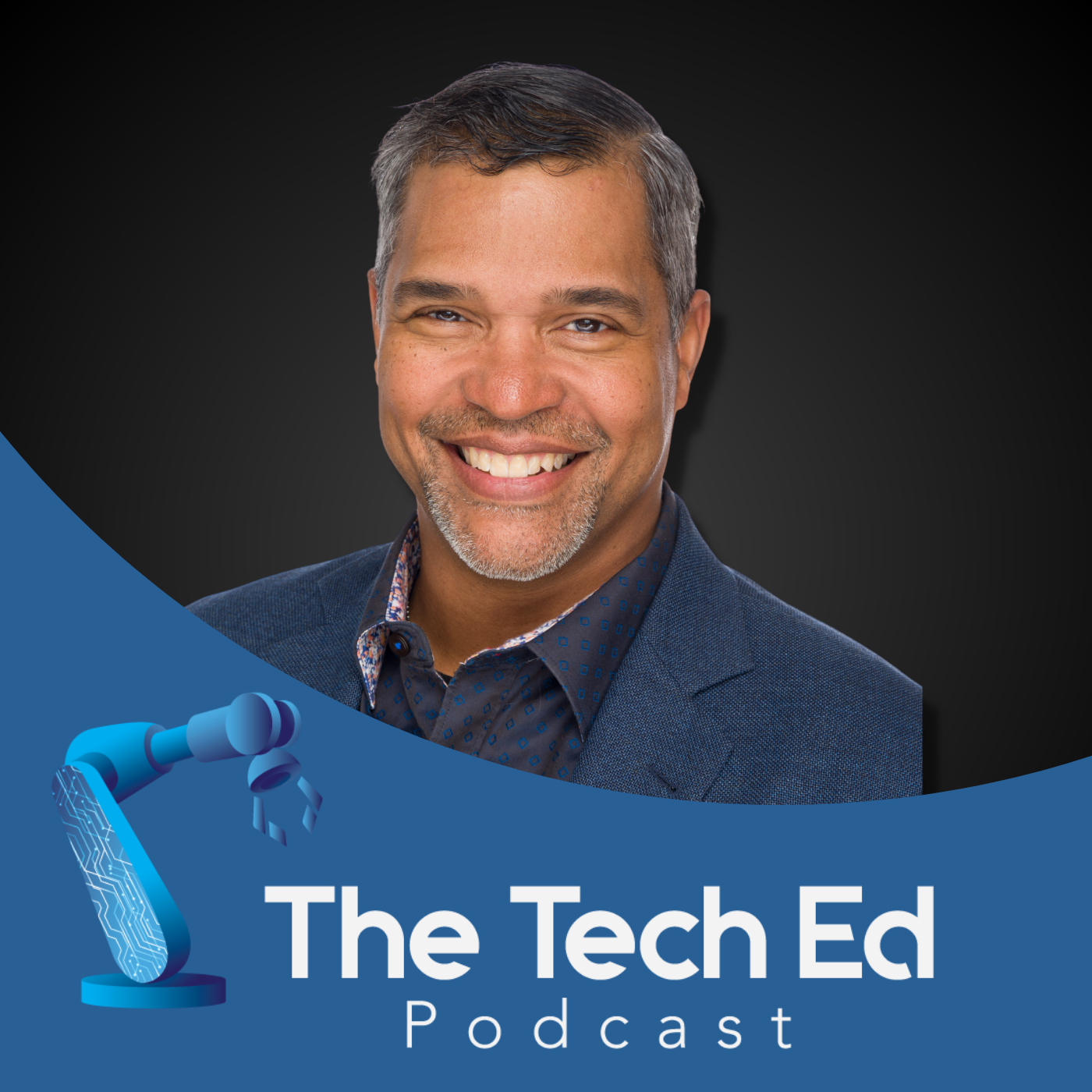 Music & Manufacturing: The Art of Building a Guitar
Ed Magee, EVP of Operations at Fender and Co-President of the Fender Play Foundation
The Fender brand is synonymous with Rock n' Roll, and in this latest episode, the worlds of music & manufacturing collide! What does it take to work with a live material like wood to create Fender's famous guitars? What was it like meeting The Rolling Stones and watching them interact with Fender's master builders? What does the future of STEM and tech ed look like? Music, technology and education enthusiasts alike will love this episode...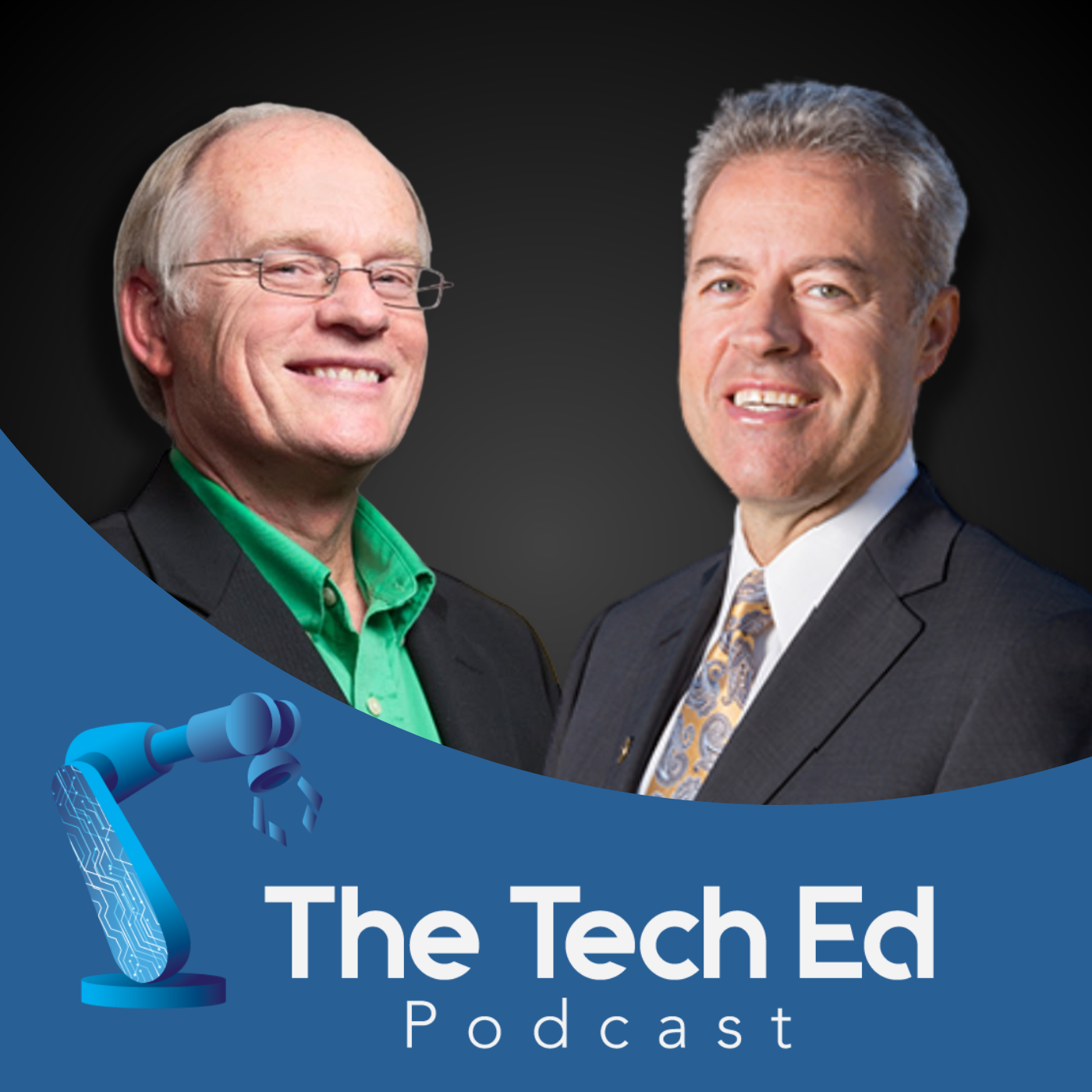 What It Takes To Be An R1 Research University
Dr. Mark Mone, Chancellor; and Dr. Johannes Britz, Provost of the University of Wisconsin-Milwaukee
In part two of our series with Chancellor Mark Mone and Provost Johannes Britz of the University of Wisconsin-Milwaukee, we're talking all about research. UWM is one of the few universities in the nation with the R1 distinction - the highest level designation for research activity a university can attain. In this episode, we talk about what it takes to maintain this distinction and some of the research projects being carried out at UWM...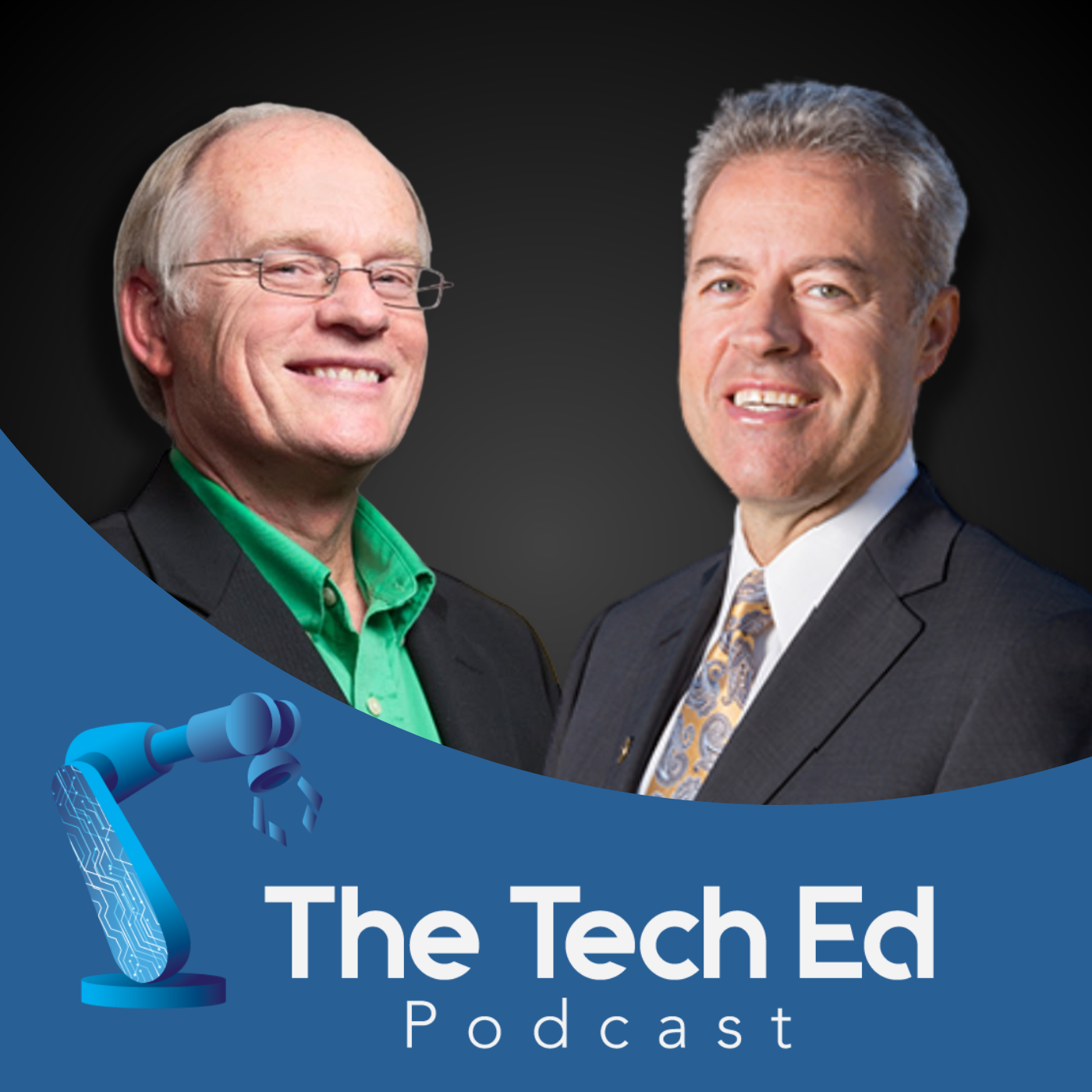 The Challenge and Opportunity for Urban Universities
Dr. Mark Mone, Chancellor; and Dr. Johannes Britz, Provost of the University of Wisconsin-Milwaukee
How can education meet the needs of diverse student populations, particularly those in urban regions? In this two-part series, we're joined by the UWM to look at how universities can face the socio-economic challenges of their communities while providing top-tier academic experiences to students...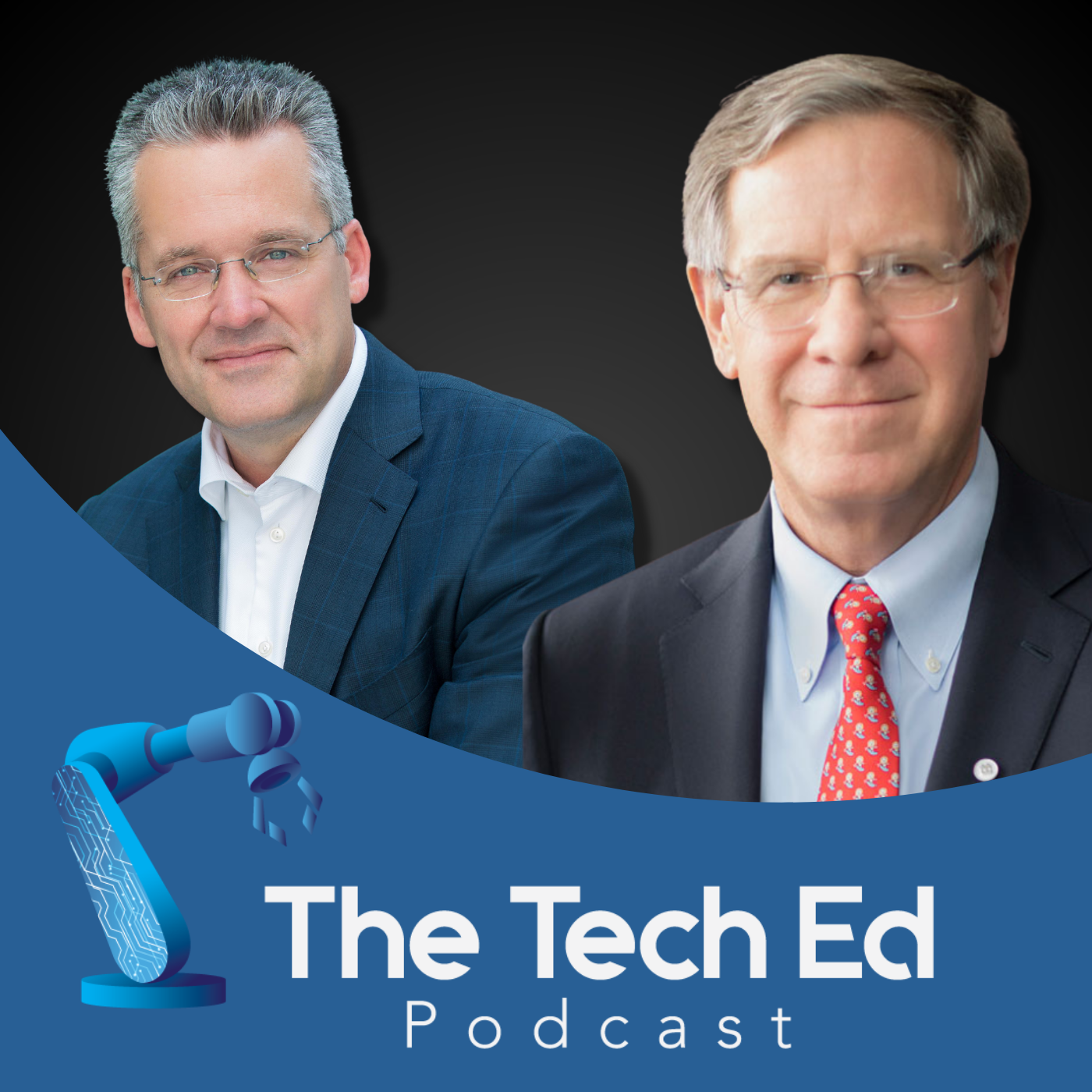 How Digitization is Disrupting the Financial Sector
David Casper, U.S. Chief Executive Officer and Brett Pitts, Head of North American Treasury & Payment Solutions, BMO Financial Group
BMO Financial Group has been on the forefront of digital banking for decades, but the last year has prompted exponential innovation in products, services, customer relationships, and even how their employees work. David Casper and Brett Pitts share their insights into how the world of finance is changing due to new technologies, the Internet of Things...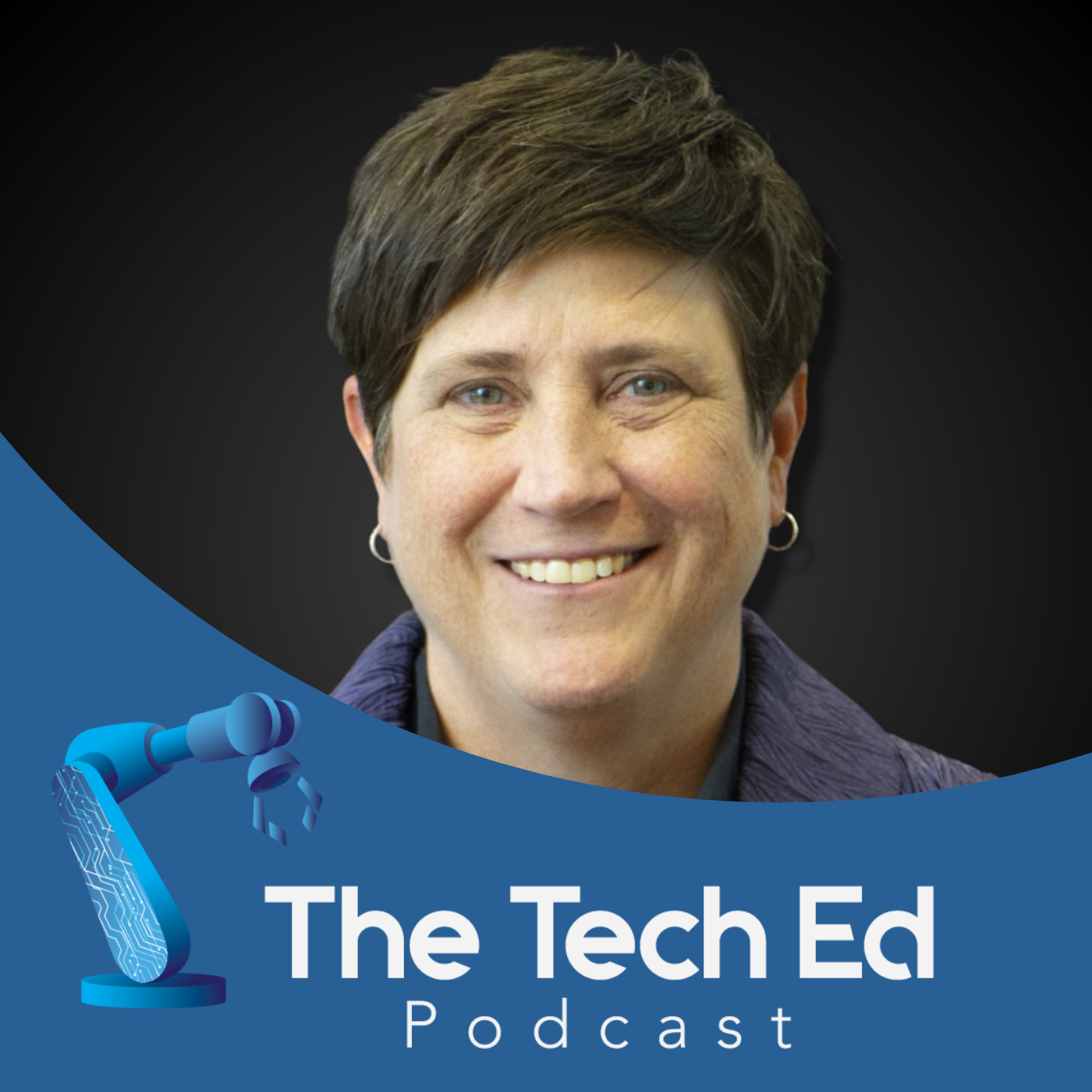 How the WTCS is Strengthening Wisconsin's Economy
Dr. Morna Foy, President of the Wisconsin Technical College System
Dr. Morna Foy is on a mission to optimize the impact of technical colleges in the state. While each college independently serves the unique needs of its region, the WTCS brings them all together with a focused vision: to strengthen Wisconsin's economy...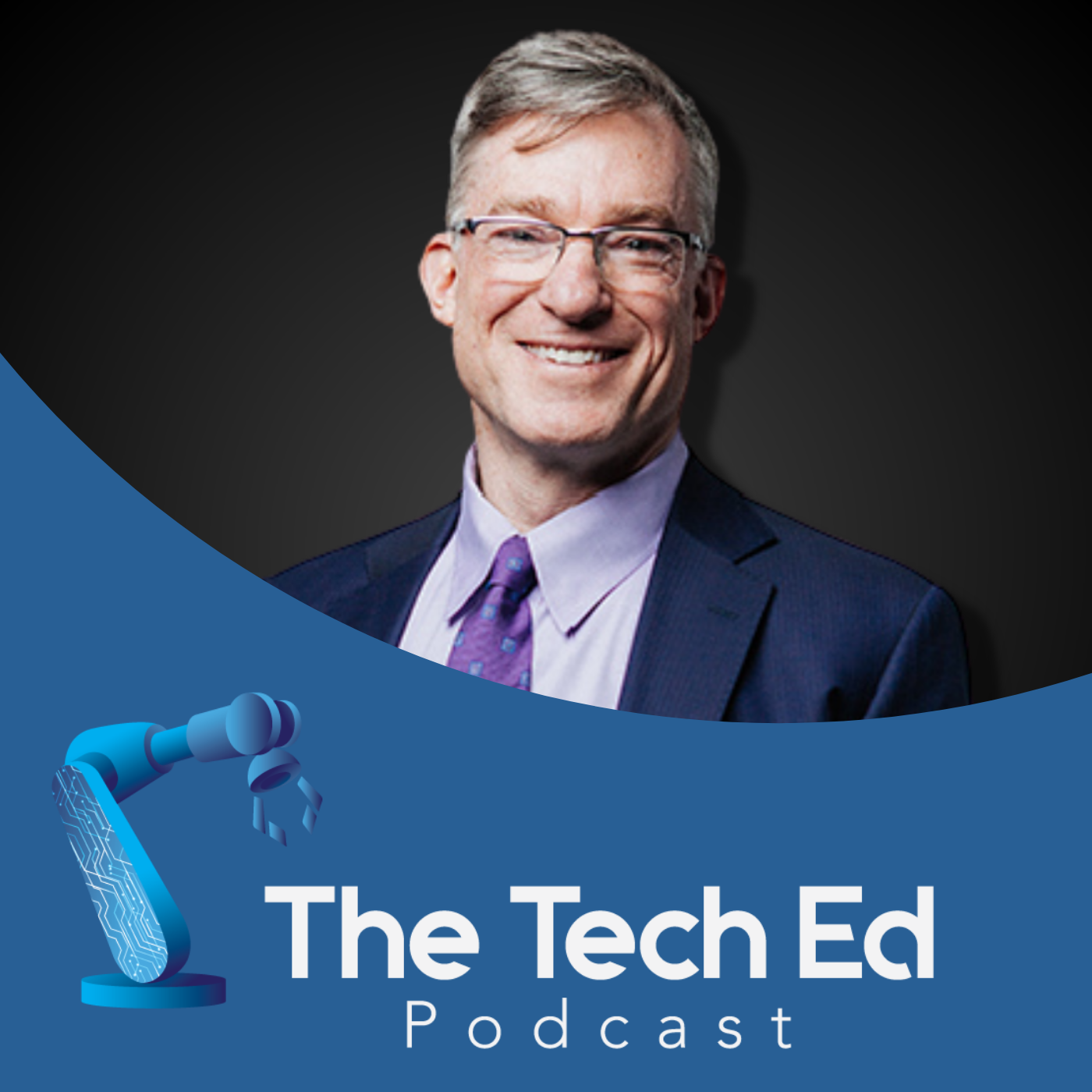 Leading the Smart Manufacturing Revolution
Blake Moret, Chairman and CEO of Rockwell Automation
Blake Moret discusses how Rockwell Automation is leading the charge in smart manufacturing. They're doing it through investments in emerging industrial technologies, developing workforce training programs, building education partnerships....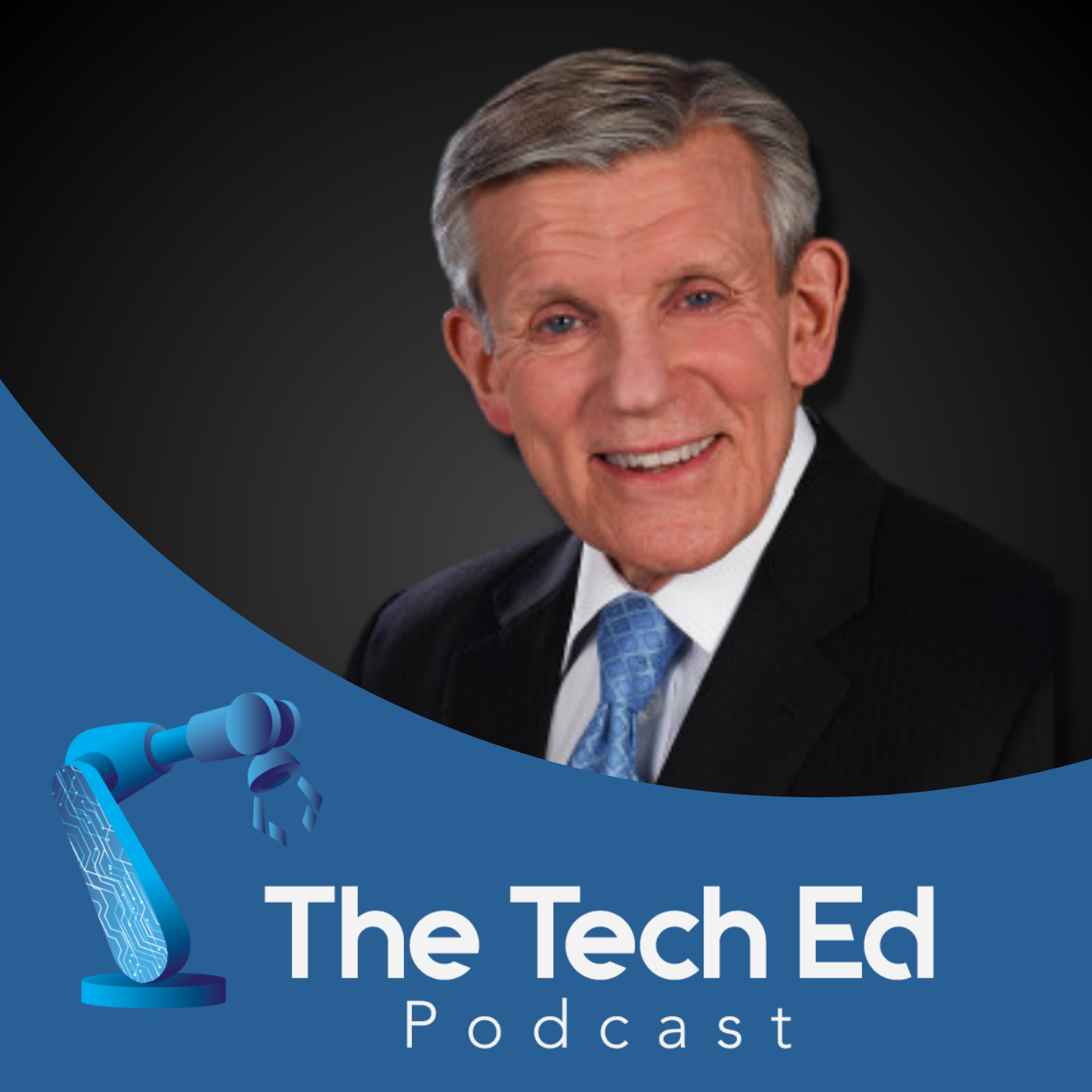 Heroes of our Time: Restoring the Dignity of Work in America
Nick Pinchuk, Chairman and CEO of Snap-on
Nick Pinchuk talks about restoring the dignity of work in our culture, especially in manufacturing and the skilled trades. Manufacturers are the heroes of our time, and tech ed students will be the heroes of tomorrow. In this episode, Nick shares thought-provoking insights into why we need to change the way we talk about tech ed, why the jobs of today are a key...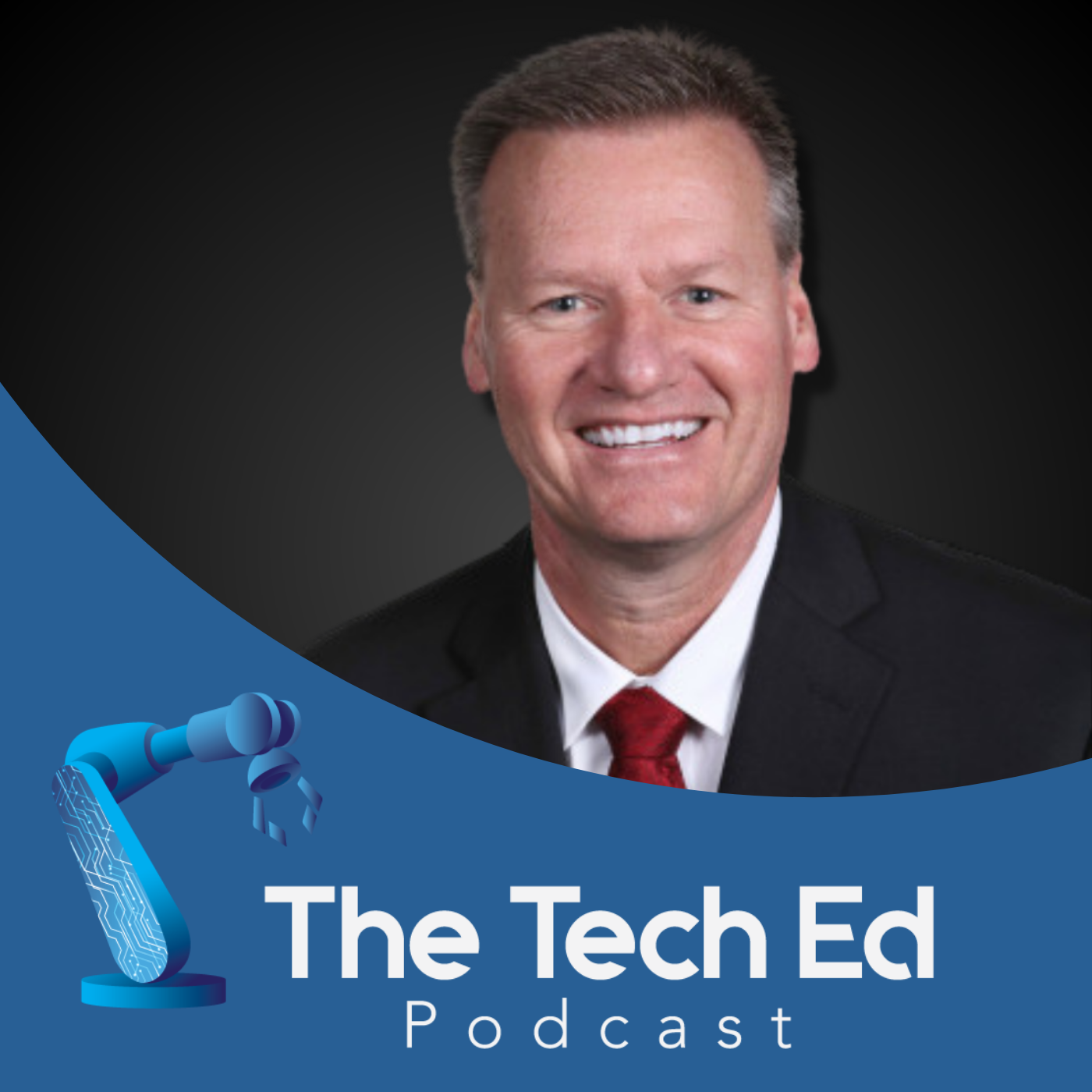 What It Takes To Lead a World-Class Technical College
Dr. Bryan Albrecht, President & CEO of Gateway Technical College
Dr. Bryan Albrecht is a name known worldwide in technical education. He leads one of the nation's top technical colleges, and in this episode, we're getting an inside glimpse into how he does it all. Hear insights into Foxconn's presence in Wisconsin, Industry 4.0 technology and what the future of education will look like for future...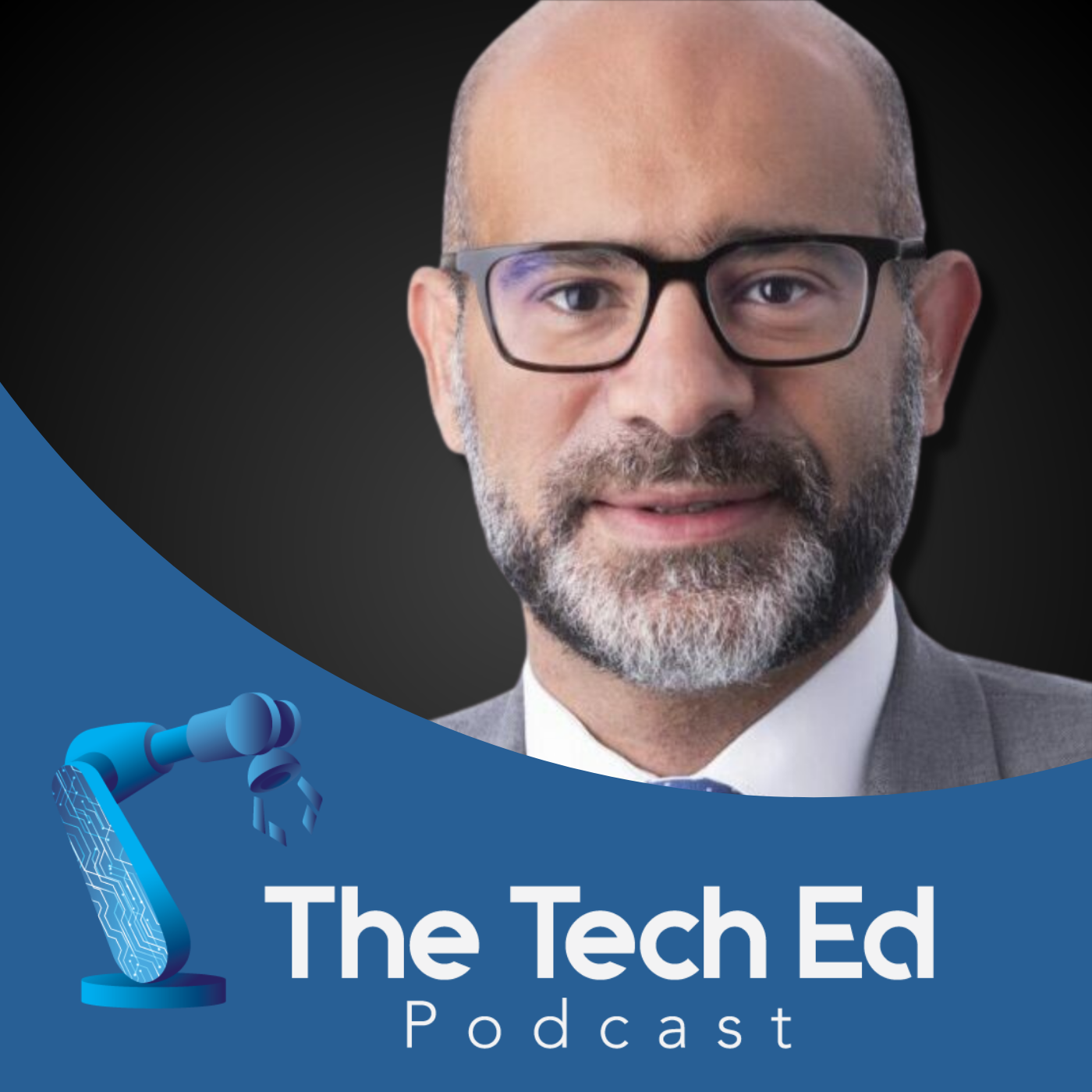 Why HARIBO Prioritizes Community and Education
Wes Saber, Executive Vice President and CFO, HARIBO of America
Wes Saber, Executive Vice President and CFO of HARIBO of America, shares how the company is living out this people-centered mission in its first-ever North American facility. The company has invested incredible resources into the community, school districts, higher education and nonprofit organizations...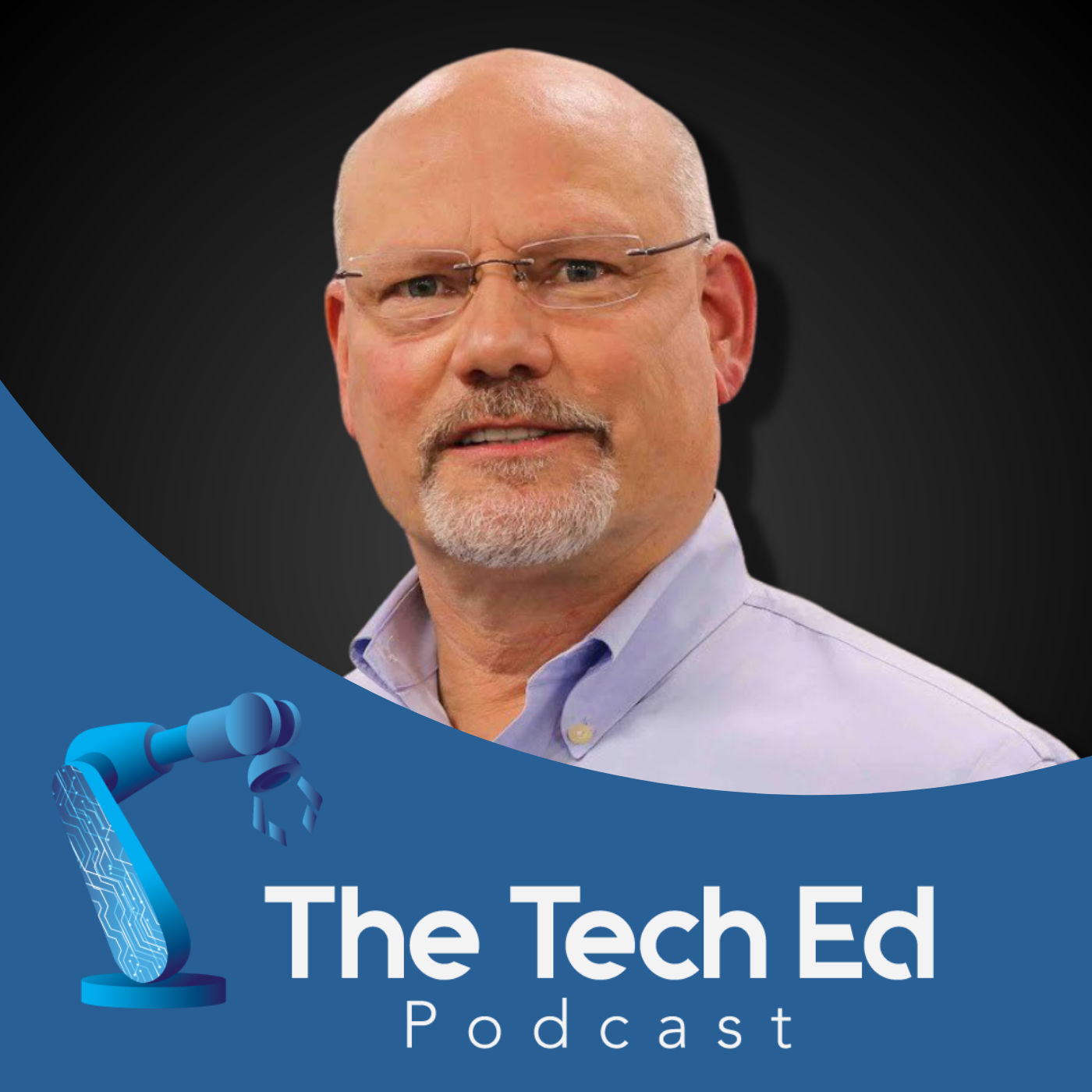 Manufacturing's Role in Closing the Skills Gap
Mike Reader, President of Precision Plus
Precision Plus is no stranger to the skilled labor shortage that manufacturers all over the US are facing. "It's time to step up," notes Mike Reader, President of Precision Plus, our guest in this episode of The TechEd Podcast. His organization has ownership of their ability to engage with education and build a pipeline of talent in the region, with strategies including...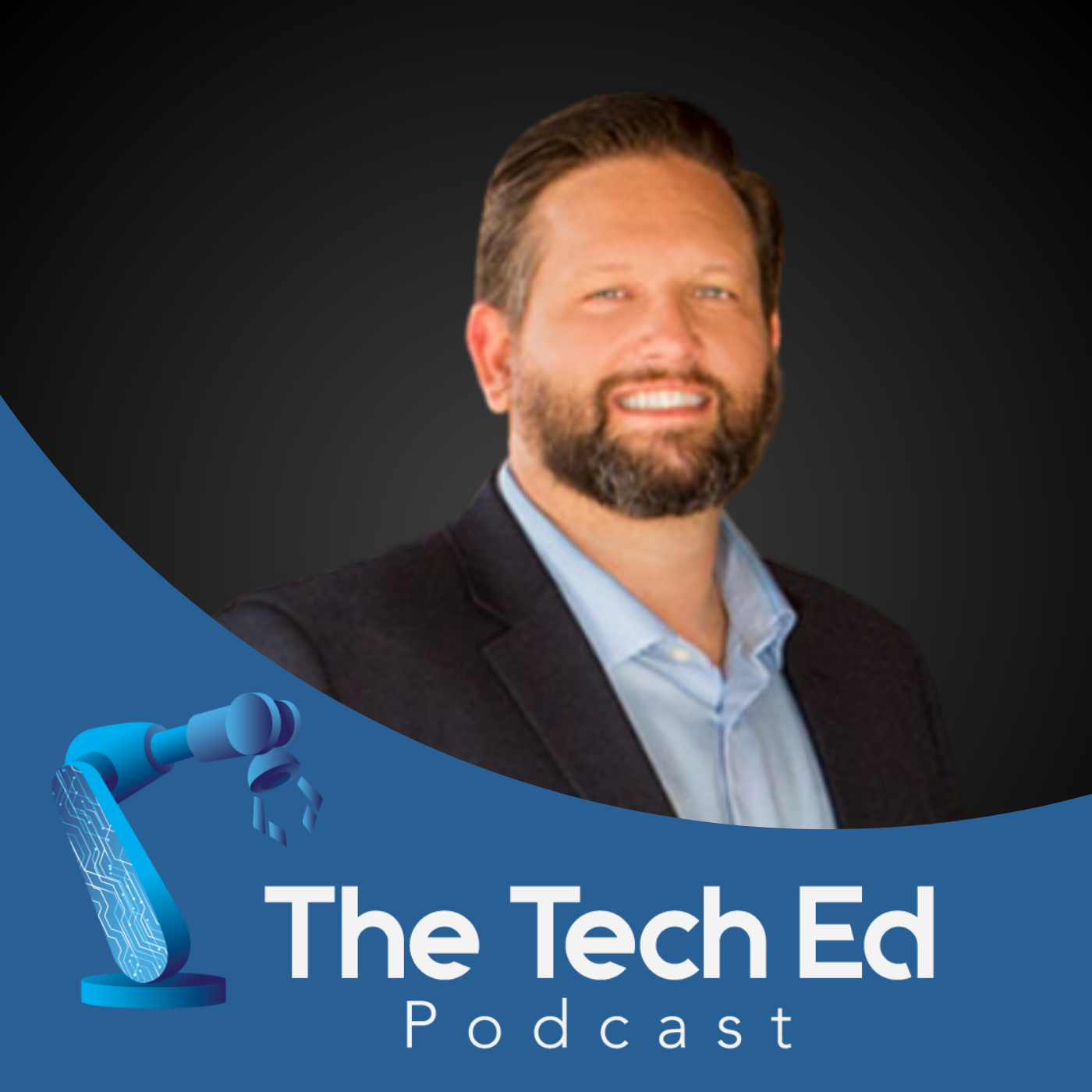 People, Tools, Processes: The Formula for IT Success
Patrick Booth, CEO of CCB Technology
IT isn't just for large corporations anymore. In today's digitized world, every nonprofit, small and medium business must learn to deploy technology to remain competitive. But it's not just the technology that builds a great business. Patrick shares with us the formula for IT success in any organization, which includes...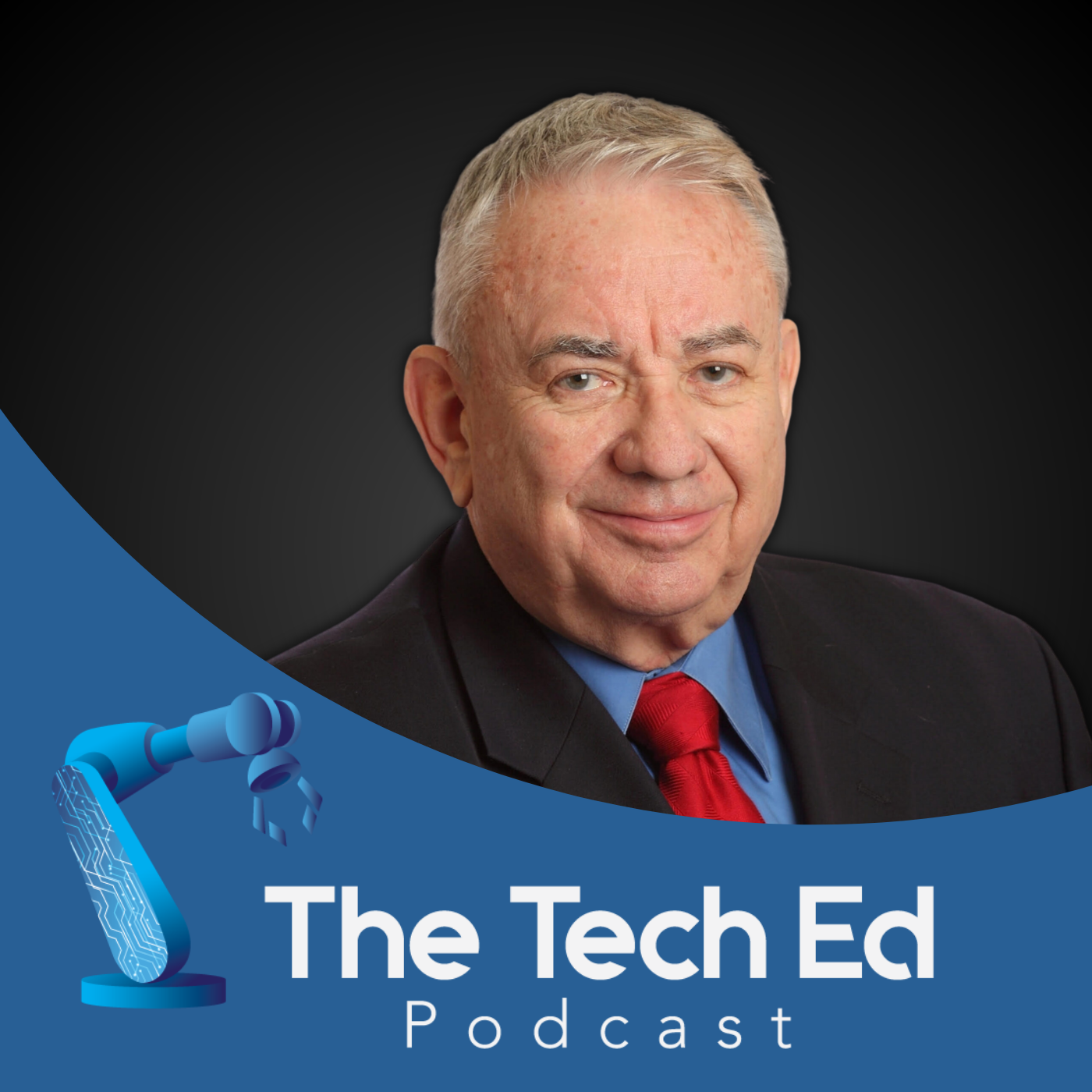 Universities Should Be The Problem-Solvers
Governor Tommy Thompson, President of the University of Wisconsin System
Four-time Wisconsin Governor, US Secretary of Health and Human Services, and Wisconsin icon Tommy Thompson is bringing a fresh perspective to education in his new role as UW System President. Governor Thompson shares why universities should be the problem-solvers of the future, with ideas like...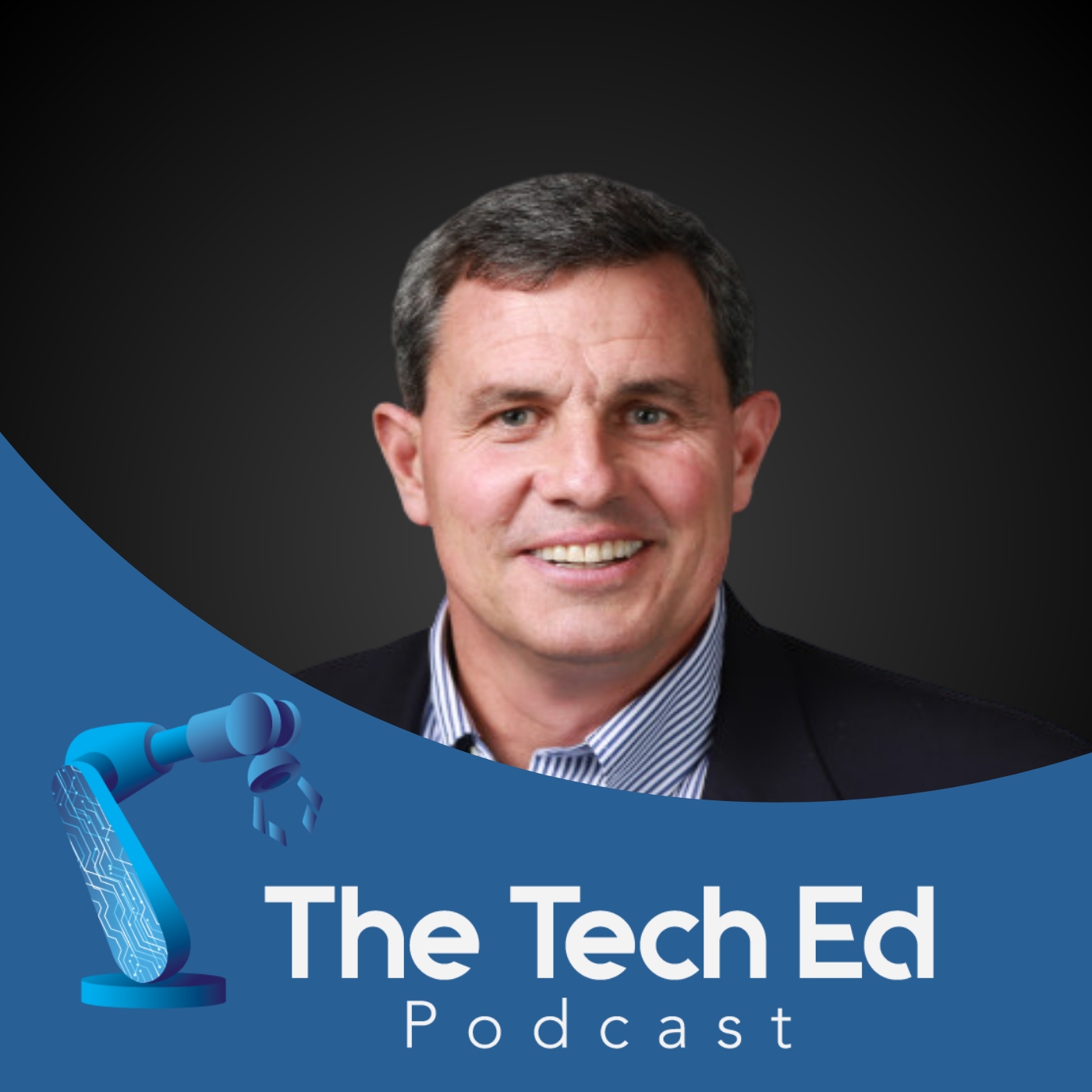 How a Former Navy SEAL Platoon Commander Runs Advanced Manufacturing Operations
Bill Berrien, CEO of Pindel Global Precision and Founder of PRODx
"Highly-cohesive, highly-trained teams, enabled by advanced technology striving to accomplish outsized objectives." Bill Berrien takes his Navy SEAL leadership experience and applies it to the world of precision machining, from building highly-skilled teams to developing "Global Manufacturing's 9-1-1" through PRODx...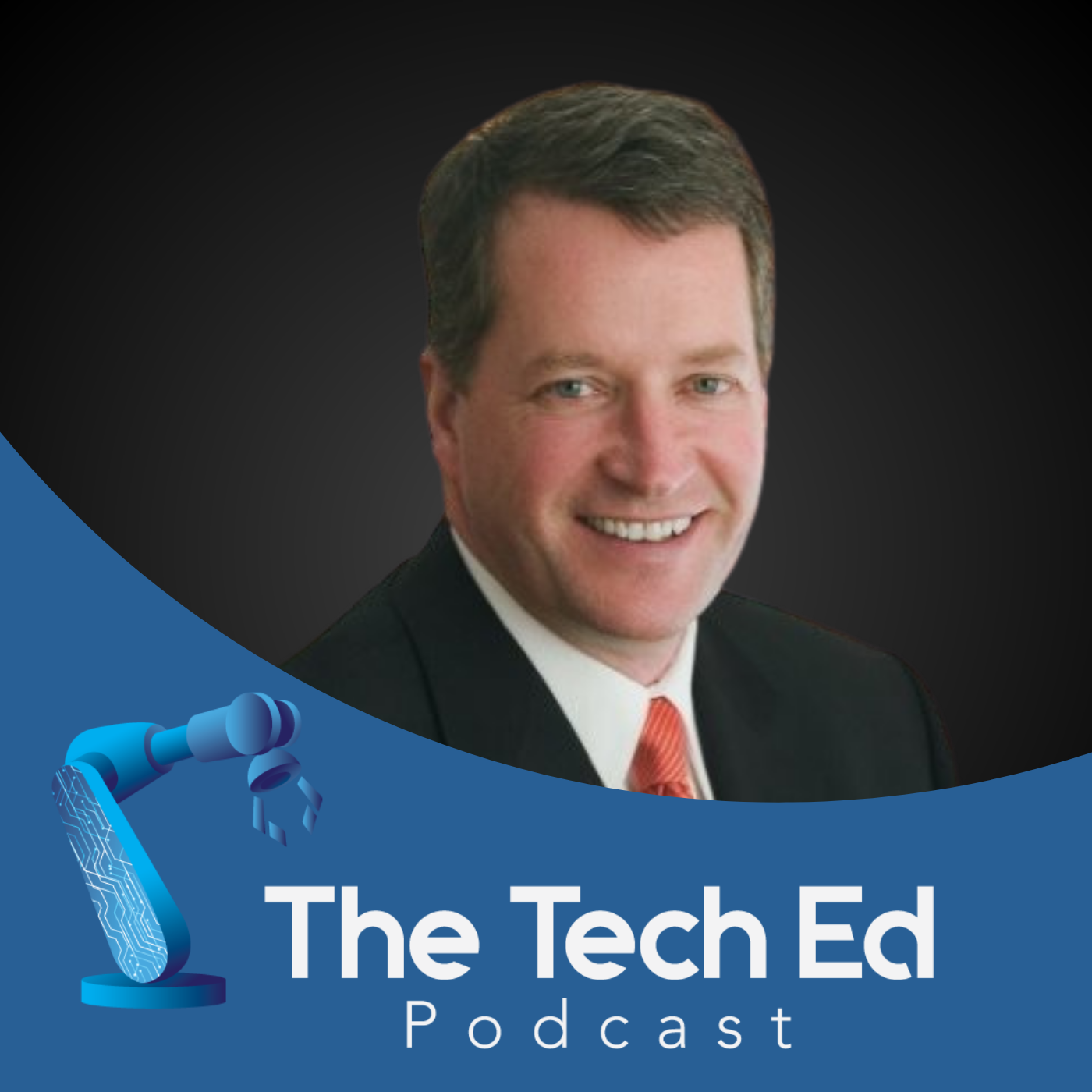 Lean, Leadership and Learning: How a Small Town Manufacturer Became a Global Brand
Dan Ariens, CEO of Ariens Company
Dan Ariens, Chairman and CEO of the Ariens Company and Executive Board Member of the Green Bay Packers, shares how the company's investment in Brillion, education and lean manufacturing is what made them the global leader they are today. In this episode, Dan shares insights into: continuous improvement and lean, Industry 4.0...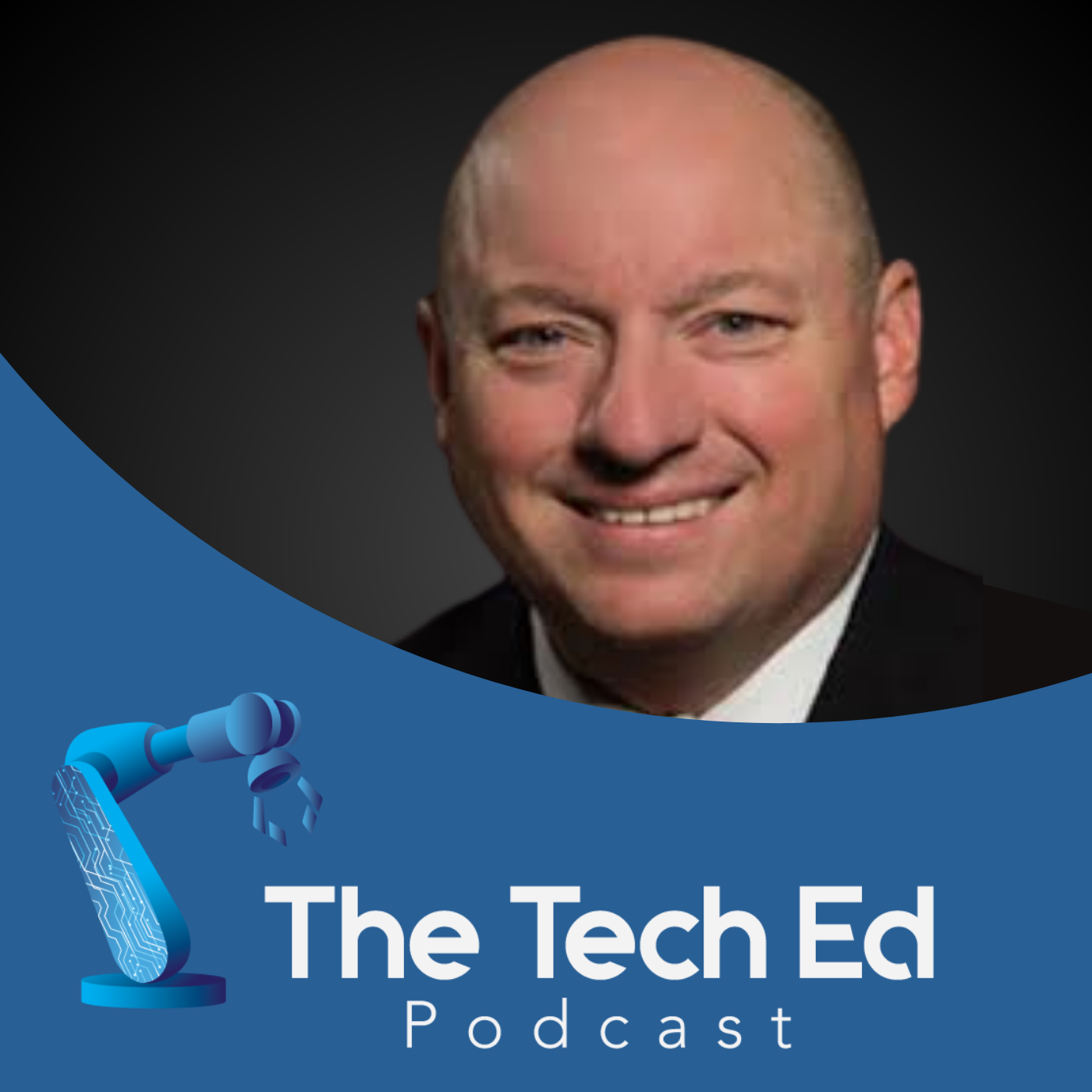 Technology and Talent in an Industry 4.0 Workforce
Todd Wanek, CEO of Ashley Furniture Industries
Ashley Furniture Industries has invested heavily in understanding the changes  Industry 4.0 is bringing to the world of work, adopting those technologies and processes, and preparing a talent pipeline to work in their highly-advanced facilities. Hear about how Industry 4.0 technologies are disrupting manufacturing, retail and the global supply chain...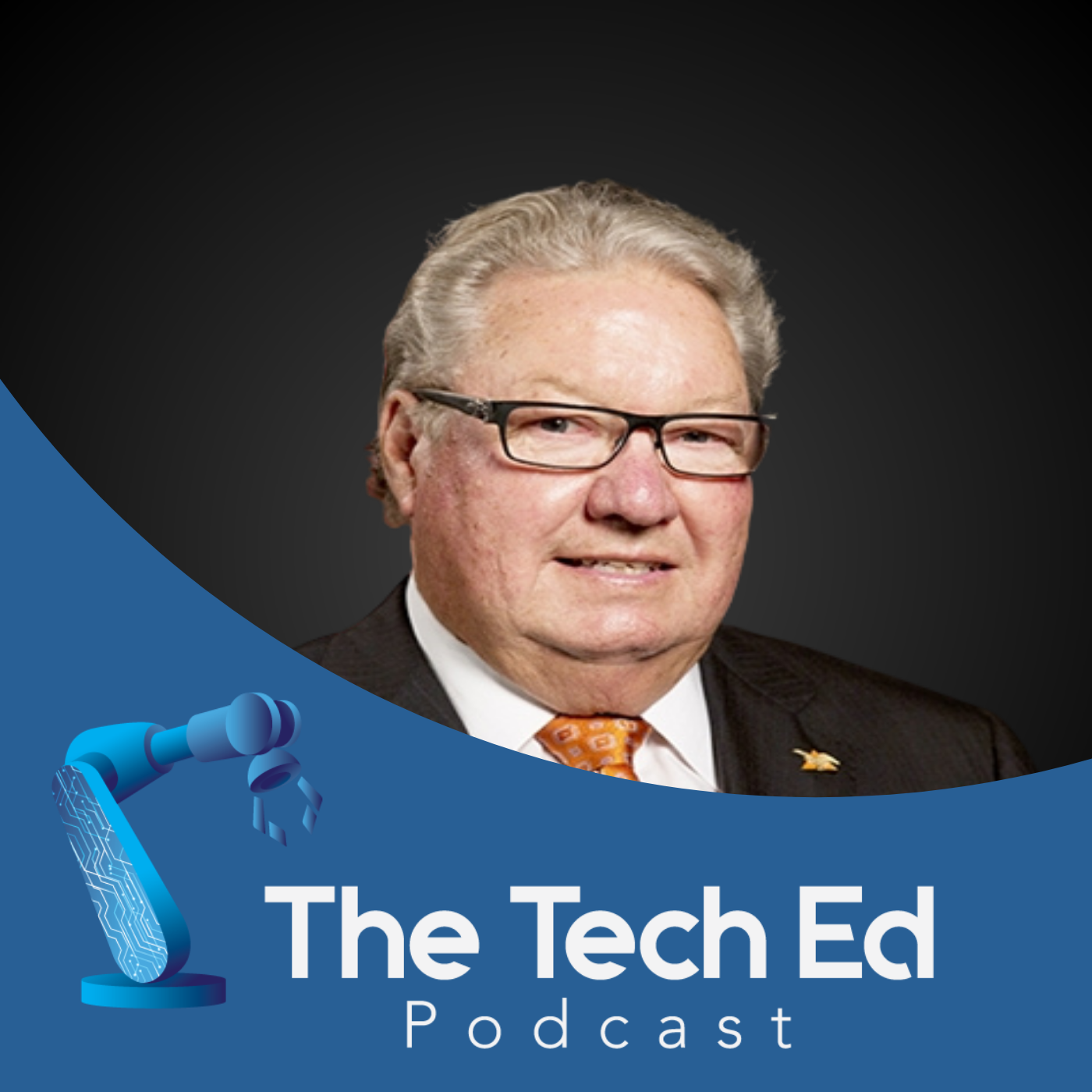 From Farm to Forbes 400, the Story of the American Dream
Ron Wanek, Founder and Chairman of Ashley Furniture Industries
Ashley Furniture Industries is the #1 furniture manufacturer in the world, employing thousands of hard-working individuals across America and worldwide. The organization takes part in the entire furniture-making process - from raw material production to engineering to advanced manufacturing, supply chain and retail...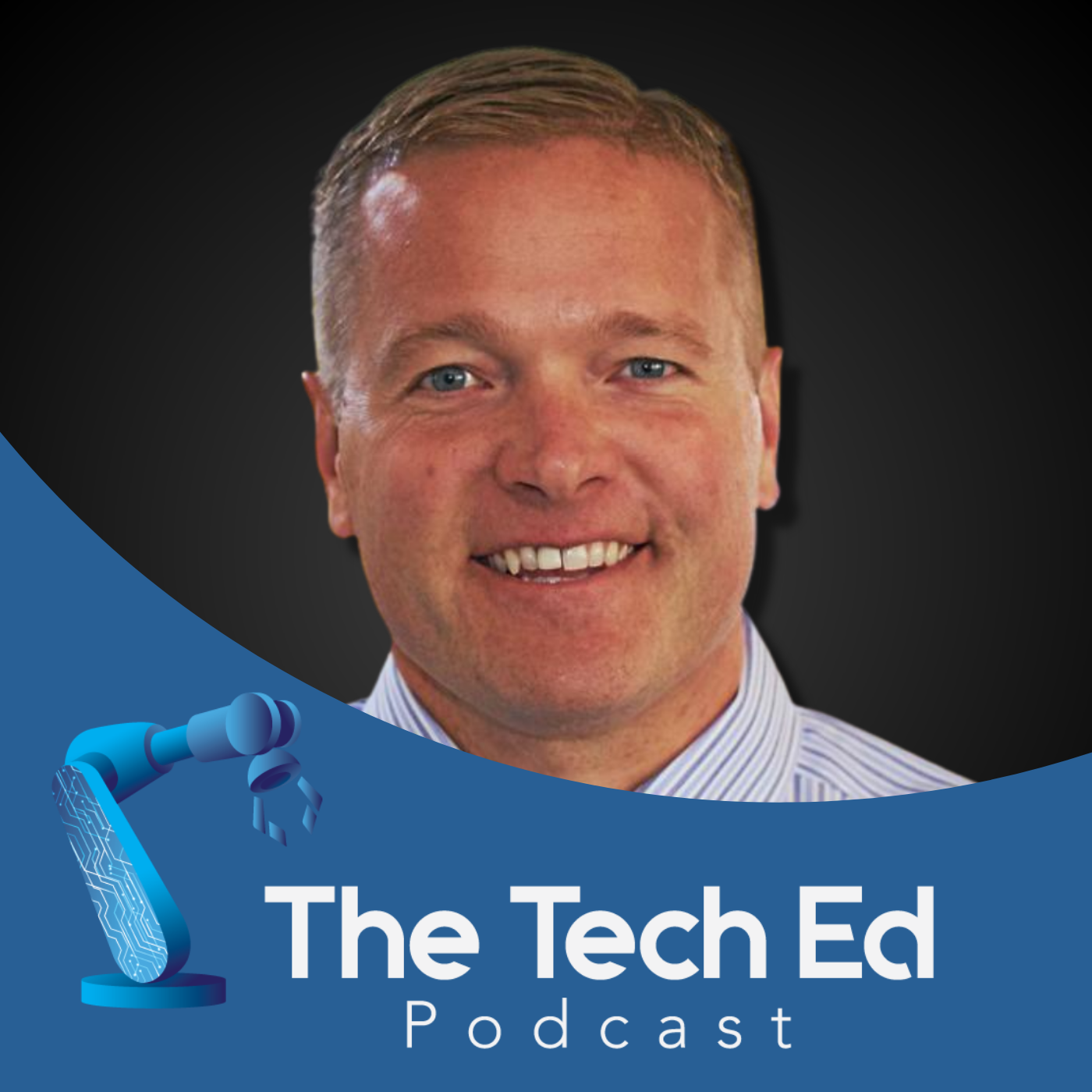 Why Schools Should Teach Industrial Robotics & Automation
Mike Cicco - President and CEO, FANUC America
As the world's largest robotics & CNC company, FANUC exists to solve engineering challenges. Mike shares insights every educator should hear, including: what the job market will be for skilled robotics technicians in the coming years, how robotics is disrupting manufacturing, e-commerce, automotive and more...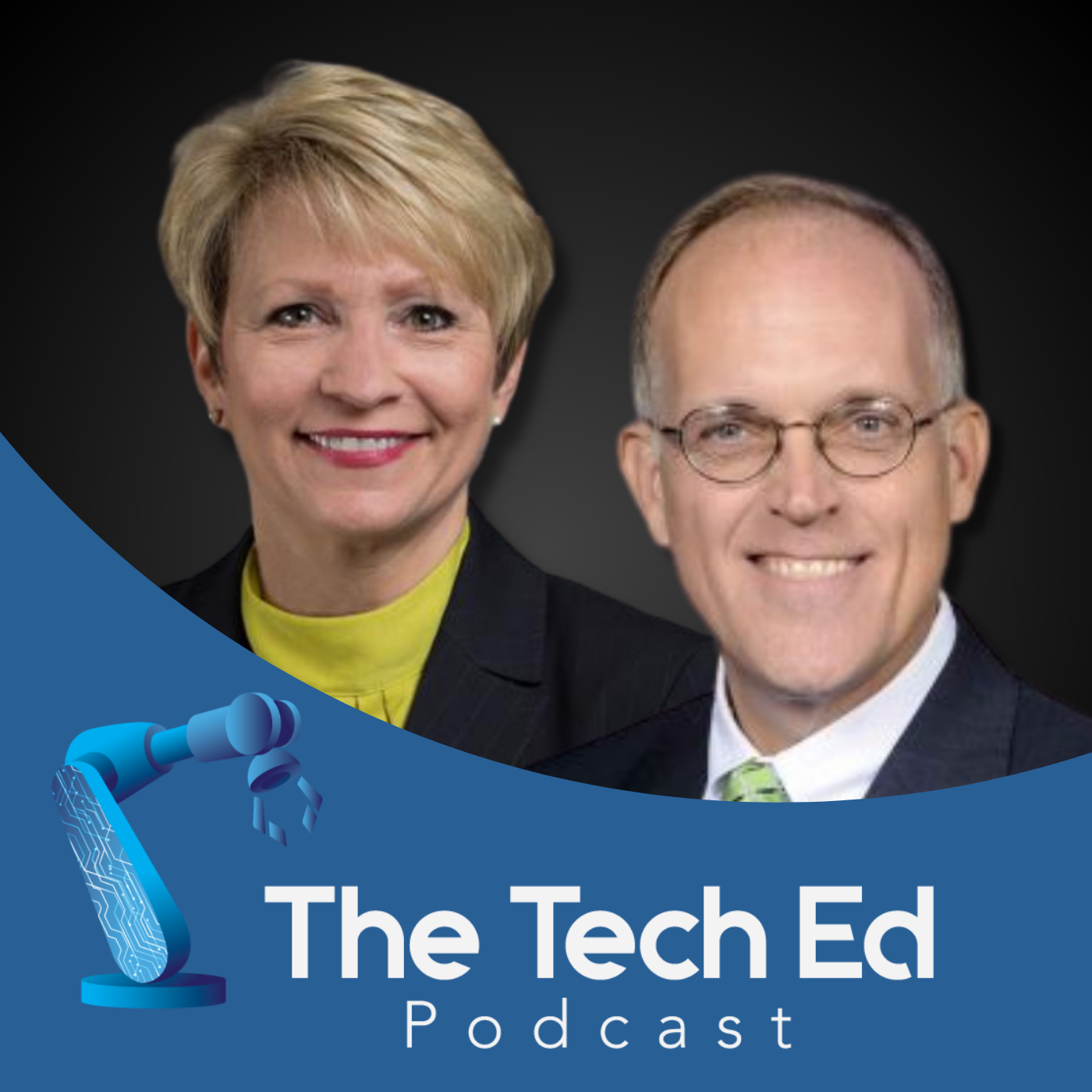 How a Statewide College Fully Aligned to Workforce Needs
Dr. Sue Ellspermann - President, and Chris Lowery - Vice President of Workforce and Careers, Ivy Tech Community College
Ivy Tech Community College of Indiana has innovated an education model like none other. This singly-accredited statewide college has the ability to offer identical programs at any location in perfect synchronicity with the workforce needs of the region...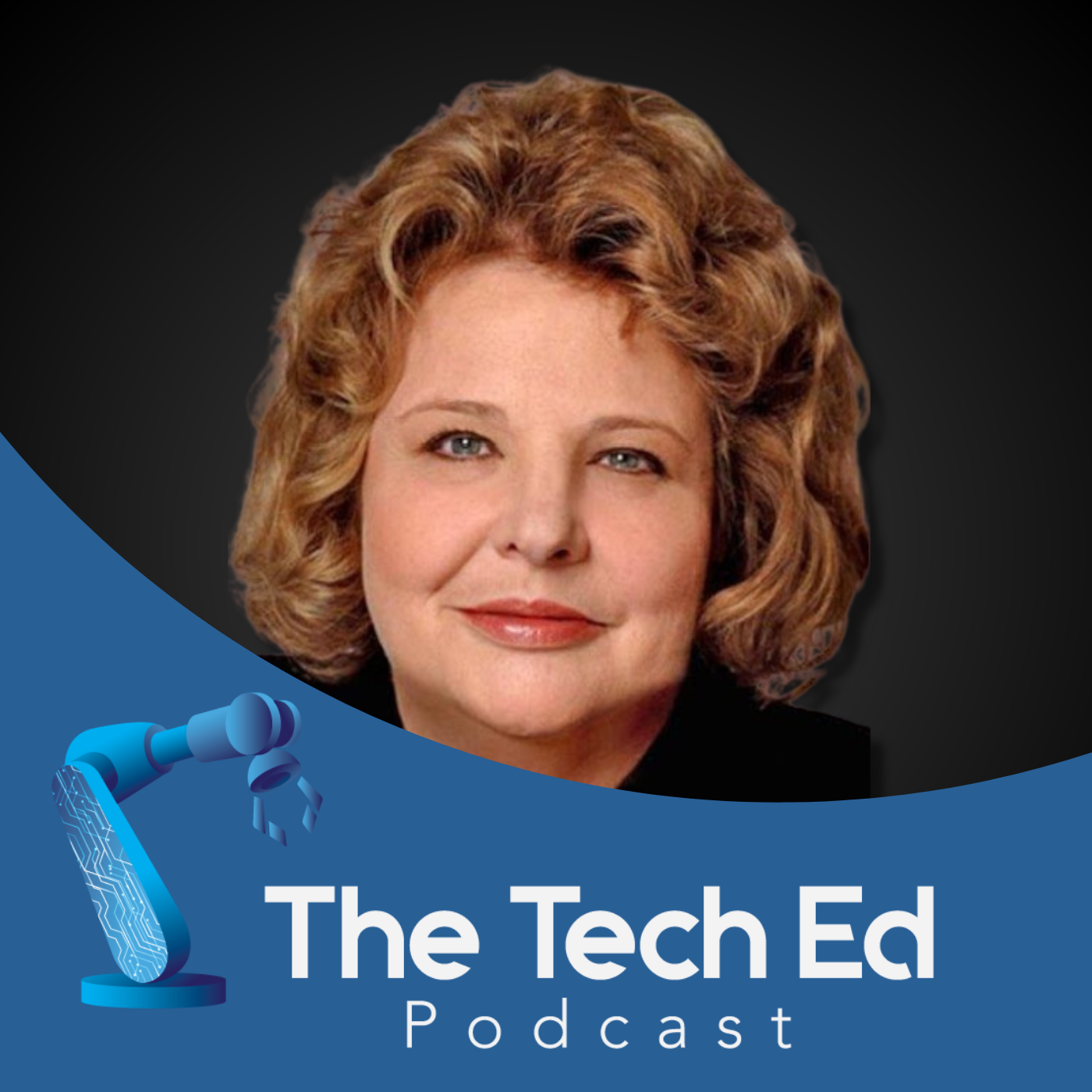 Work and Learn: Education & Innovation Under One Roof
Emily DeRocco, US Department of Labor and The Manufacturing Institute
In this episode, you'll hear about disruptive programs that utilize a "work and learn" model, including the IGNITE Mastering Manufacturing program, Operation Next, Industry-Recognized Apprenticeship Programs (IRAPs), the Manufacturing Institutes...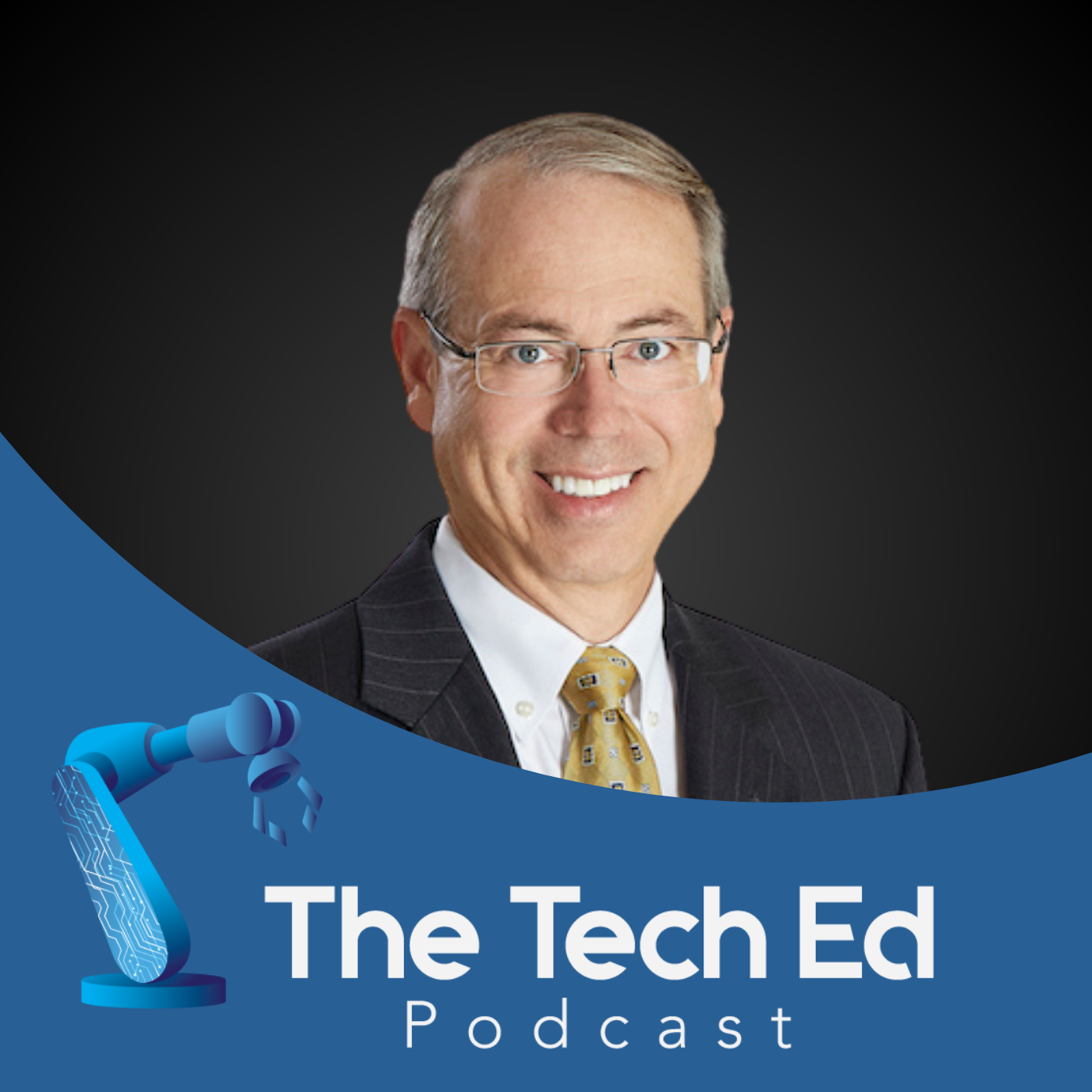 The Evolution and Future of Technical Education
Paul Perkins, President and CEO of Amatrol
Learn about the evolution of technical education, the outlook for the next 10 years, how the US can remain competitive in a global economy, and how education and industry can work together to train up a highly skilled workforce...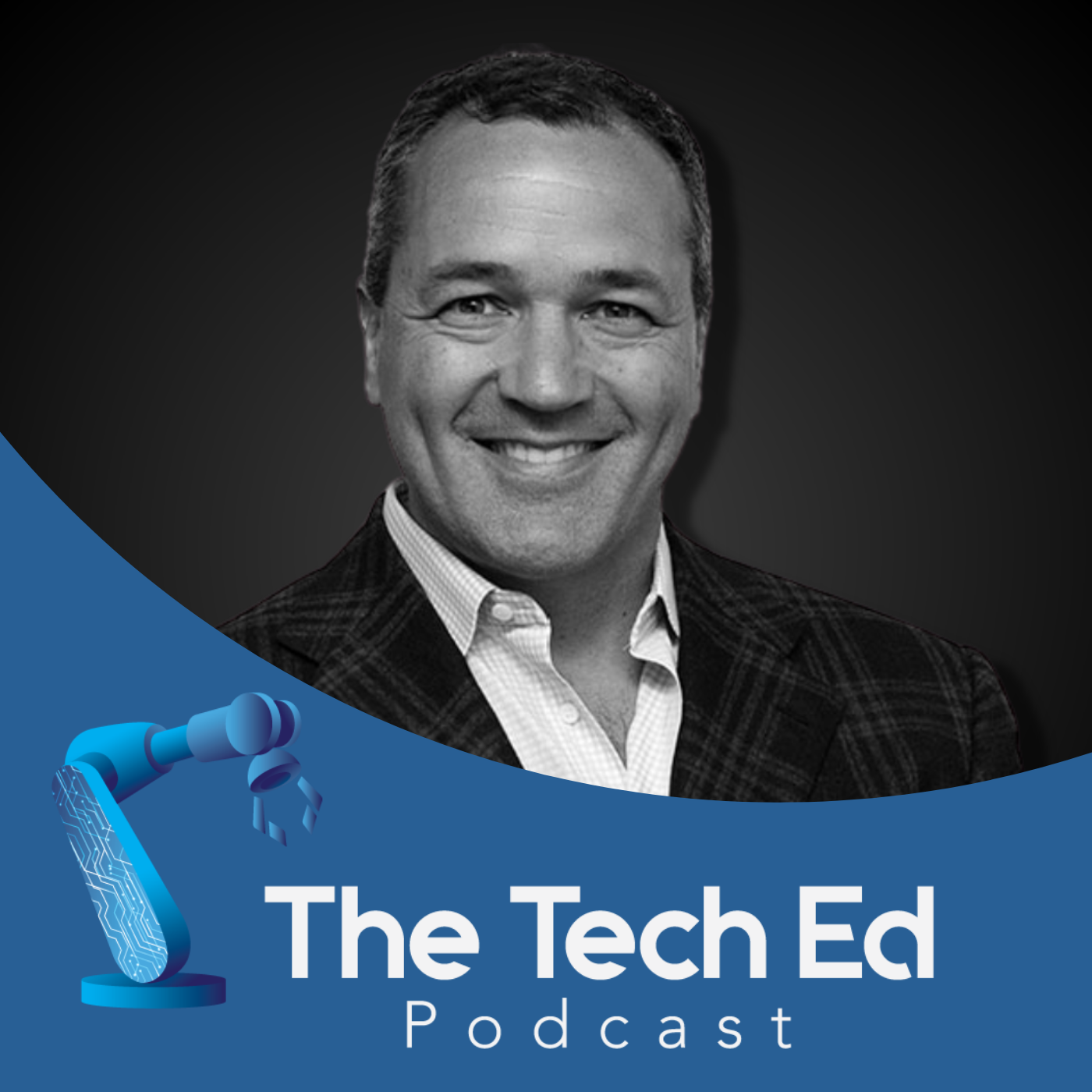 Rick Anderson, Smart Choice MRI CEO and WebMD Original Team Member
How do the core technologies of Industry 4.0 - smart sensors & devices, data analytics, digitization, artificial intelligence - manifest in the world of healthcare? Rick shares his unique insight into a revolution some are calling Healthcare 4.0...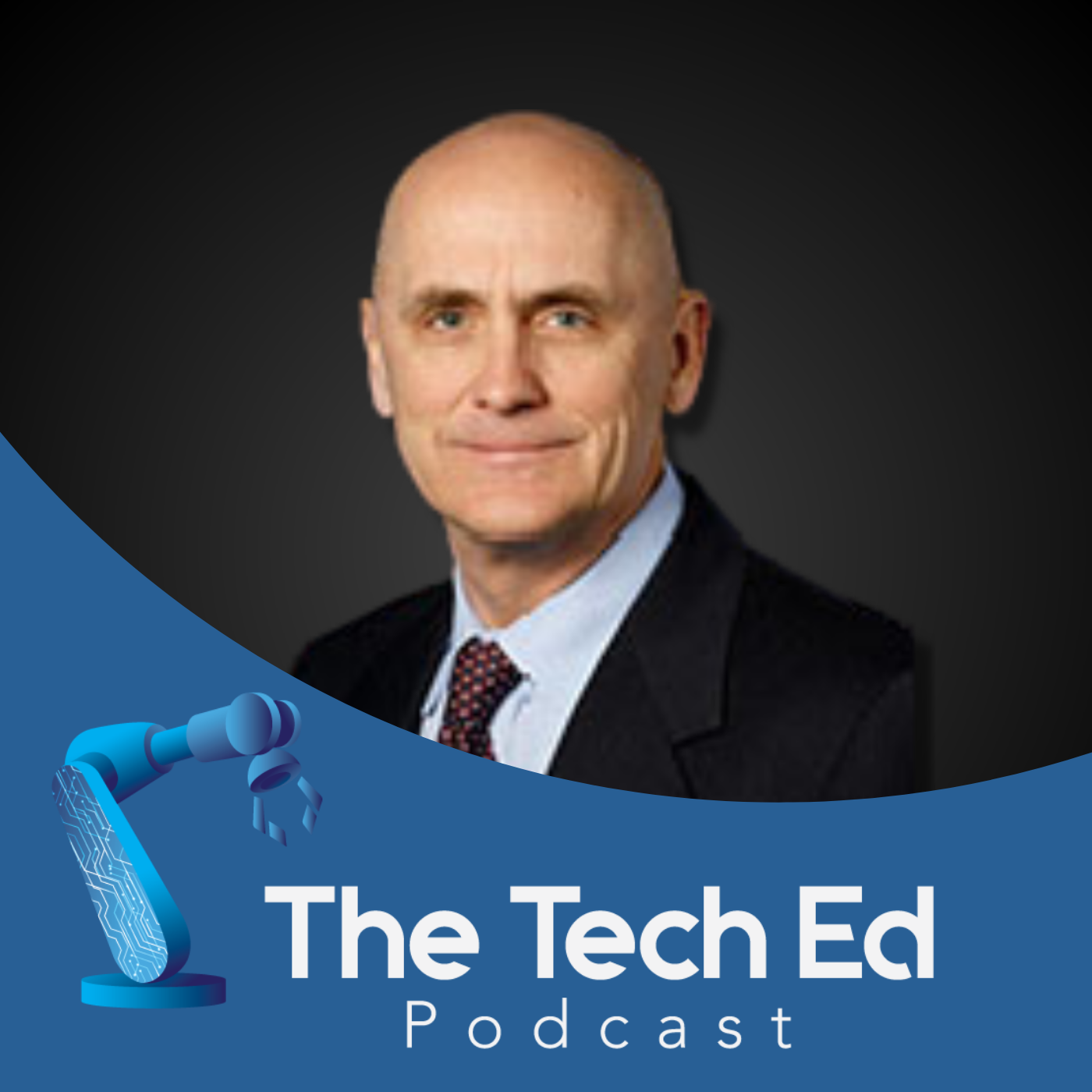 Skilled Career Opportunities for Veterans
John Lowry, Assistant Secretary of Veterans Employment and Training - US Department of Labor
Why are veterans such great candidates for highly-skilled careers? Hear about the initiatives in place to help transition service members to successful employment in the civilian workforce...
Become a Subscriber
Subscribe & leave a review on your favorite podcast platform