STEM Education Opens Doors to Top Tech Careers at the DoD
Dr. David Honey, Deputy Undersecretary for Research and Engineering - U.S. Department of Defense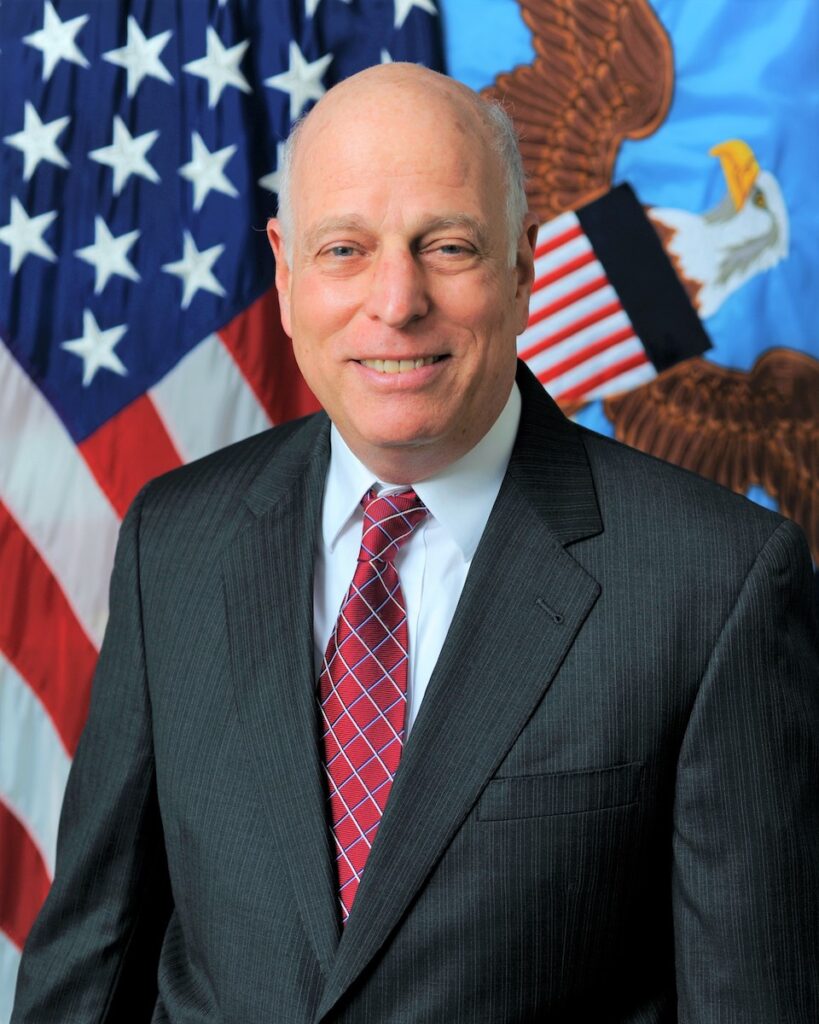 The U.S. Department of Defense has over 100,000 engineers working on some of the most innovative and critical technology projects in the world. In fact Dr. David Honey, Deputy Undersecretary for Research and Engineering (USD(R&E)), calls it a "STEM-powered enterprise."
Within the Department, the USD(R&E) serves as Chief Technology Officer (CTO), leads research across 14 critical technology areas, develops partnerships with select universities on advanced projects, oversees research initiatives by collaborative entities, and plays the important role as advisor to the rest of the Department on matters related to science, technology, engineering and more.
We had the unique privilege to sit down with Dr. Honey to explore this work and how it ties back to STEM education in so many critical ways. Educators, hear about fascinating opportunities for your students, as well as gain access to resources you can use in your own classrooms and labs.
3 Big Takeaways from this episode:
If you're in STEM, you're pretty much future-proof: STEM workers are becoming more critical every day. From maintaining our current technology base to designing tech of the future, the U.S. needs more STEM-focused students. Educators and parents: continue to provide hands-on opportunities for students to pursue their interest in STEM areas.
These three characteristics make for an ideal engineer at the Department of Defense: Commitment to lifelong learning (learn, grow and keep your skills sharp); desire to be creative (vision what the future could look like, and get to work on it); tie yourself to a mission that is bigger than you (like mankind's race to the moon, good engineers are driven by a purpose outside themselves).
There isn't any area of STEM that isn't relevant to the work of the Department of Defense: Science, Technology, Engineering, Math - each plays a critical role in the DoD's work, especially through the 14 critical technology areas, which include biotechnology, quantum science, trusted AI and autonomy, hypersonic, integrated sensing and cyber, and more (see link below for full list).
Resources Mentioned in this Episode
Connect with USD(R&E) online:
Connect with DoD STEM online:
What our listeners are saying
I needed this podcast back when I was in High School!
Such great content that deserves more attention at all level of education. I wish I heard some of these episodes when I was navigating my own career path. Incredible guests, with incredible messages to share. Keep up the great work!
Compelling
I find Matt's approach to be very compelling. He brings both perspectives, industry AND education. He doesn't hold back on what he thinks is important...
The #1 podcast in TechEd
This podcast is a great resource to keep up with all the exciting changes in the world of manufacturing and technology. Get key insight from industry leaders from the Midwest and around the globe that you won't find anywhere else. A must listen for anyone interested in how technology is changing the way businesses operate.
Inspiring topics featuring inspiring leaders
I've listened to most of your weekly podcasts and enjoy listening to the stories and conversations that feature business and education leaders from Wisconsin. Kudos to you for creating a platform that presents ideas and success stories that are important to Career and Technical Education teachers and leaders.
Best Career and TechEd Podcast
There are a lot of education podcasts out there. This is the only one that really focuses on bringing together voices from inside AND outside education and focuses specifically on STEM and Career/Tech Ed. This is a great podcast for anyone in education and also for anyone who employs STEM or skilled-trades talent in their workforce.
Filling in Gaps
This show spotlights a large and growing aspect of education that doesn't get enough attention. Practical and technical education is a field growing exponentially. This podcast Highlights many of the facets of this diverse field.
The pulse of Industry 4.0
This podcast has its fingers on the pulse of Industry 4.0, and Matt K. is a phenomenal guide, traversing the complexities of manufacturing and education in one forum. A+ work all around!
New and Exciting Content With Every Episode
I really enjoy listening to this podcast when I'm driving or have a free moment. Each episode brings a new guest with a fresh and exciting perspective of both education and the workforce!
Fantastic Topics on the Future of Industry
These podcasts are the best for learning about current and future technology. The stories are great. We need more of these interviews.
Become a Subscriber
Subscribe & leave a review on your favorite podcast platform