Data-Centric Learning: The Power of Integrating ERP Systems into Manufacturing Courses
Paul Van Metre, Founder - ProShop ERP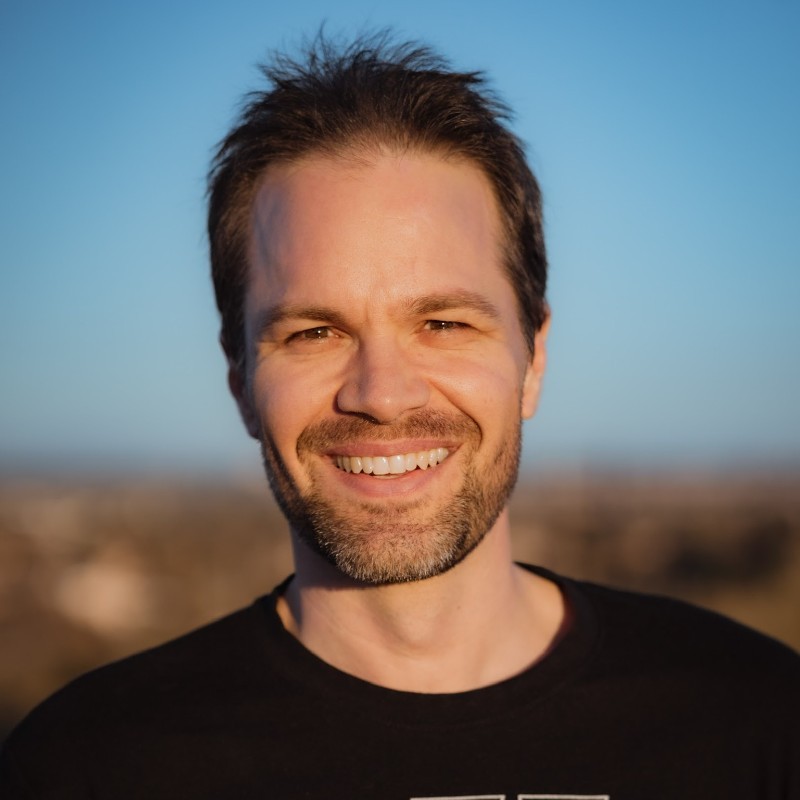 Data management isn't just a skill for data scientists. Today's shop floor is being managed by connected software systems that put manufacturing-specific data right into the hands of operators. In addition to setting up and running equipment, operators are expected to interact with high-tech data software right at their work station that makes their job easier.
Data management is a skill every employer wants in a new hire - especially those in technical fields. So how should schools incorporate data into technical programs?
Paul Van Metre, Founder of ProShop ERP, is on a mission to help more schools move from spreadsheets to authentic industrial software so students have the foundation they need for the workforce. We talk all about data management for the shop floor & how to integrate these systems and processes in the classroom.
3 Big Takeaways from this episode:
Spreadsheets are better than no data management, but ERP is even better: If your program isn't exploring data management at all, then spreadsheets are a great place to start (many manufacturers use them all the time). But to truly simulate the advanced manufacturing workplace, use authentic software like an ERP system (which are sometimes free to education).
Schools should teach the integration of digital technology and physical machines: There isn't a job in manufacturing where an employee doesn't interact with business management software. Learning these skills in school, especially how they impact the work done on manufacturing equipment, will help students excel in the workforce. Whether using ERP to manage projects over a semester or launching a full student-run business, teachers can explore a wide range of options to incorporate data management into their curriculum.
Student-run businesses are a great way to teach manufacturing skills & employability skills at the same time: Most technical programs focus on teaching hard skills, like machine operation and programming. Transforming those skills into a student-run business enables students to learn employability skills, too: customer service, sales and marketing, product development, data management, teamwork, communication, time-management, etc. These are the kinds of employability skills that make them ideal candidates for the workforce.
Resources
Connect with ProShop on social media:
What our listeners are saying
I needed this podcast back when I was in High School!
Such great content that deserves more attention at all level of education. I wish I heard some of these episodes when I was navigating my own career path. Incredible guests, with incredible messages to share. Keep up the great work!
Compelling
I find Matt's approach to be very compelling. He brings both perspectives, industry AND education. He doesn't hold back on what he thinks is important...
The #1 podcast in TechEd
This podcast is a great resource to keep up with all the exciting changes in the world of manufacturing and technology. Get key insight from industry leaders from the Midwest and around the globe that you won't find anywhere else. A must listen for anyone interested in how technology is changing the way businesses operate.
Inspiring topics featuring inspiring leaders
I've listened to most of your weekly podcasts and enjoy listening to the stories and conversations that feature business and education leaders from Wisconsin. Kudos to you for creating a platform that presents ideas and success stories that are important to Career and Technical Education teachers and leaders.
Best Career and TechEd Podcast
There are a lot of education podcasts out there. This is the only one that really focuses on bringing together voices from inside AND outside education and focuses specifically on STEM and Career/Tech Ed. This is a great podcast for anyone in education and also for anyone who employs STEM or skilled-trades talent in their workforce.
Filling in Gaps
This show spotlights a large and growing aspect of education that doesn't get enough attention. Practical and technical education is a field growing exponentially. This podcast Highlights many of the facets of this diverse field.
The pulse of Industry 4.0
This podcast has its fingers on the pulse of Industry 4.0, and Matt K. is a phenomenal guide, traversing the complexities of manufacturing and education in one forum. A+ work all around!
New and Exciting Content With Every Episode
I really enjoy listening to this podcast when I'm driving or have a free moment. Each episode brings a new guest with a fresh and exciting perspective of both education and the workforce!
Fantastic Topics on the Future of Industry
These podcasts are the best for learning about current and future technology. The stories are great. We need more of these interviews.
Become a Subscriber
Subscribe & leave a review on your favorite podcast platform