The District That Disrupted the K-12 System, and the New Model for Success
Dr. Cory Steiner, Superintendent of Northern Cass School District
What if we threw out grades and focused on proficiency instead? What if students could choose their own curriculum and projects? What would an education model look like if it was truly designed to prepare students for today's world?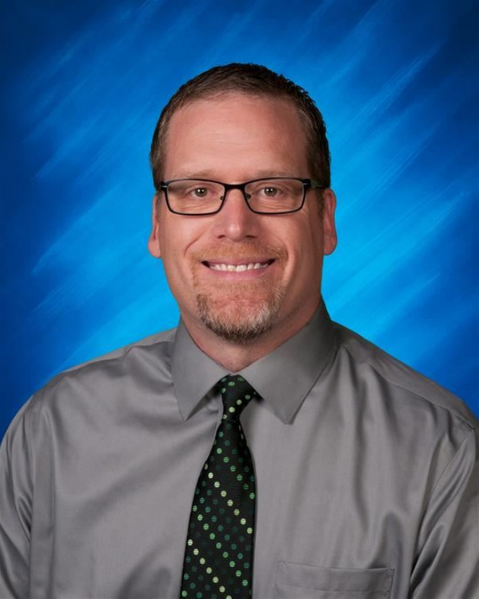 Northern Cass School District may be just 700 learners in all of K-12, but this rural North Dakota district is redefining what education should look like.
A few years ago, Superintendent Dr. Cory Steiner and his faculty set out to do the seemingly impossible: throw out the traditional K-12 education system and redesign a model that truly serves students and the community, all while getting student, parent and teacher buy-in.
The journey wasn't easy, but Northern Cass's personalized learning model is making waves with its student-led, choice-ready approach to education. In this episode, Cory takes us through that journey, covering topics you'll love to hear:
The problem with the current K-12 education system
Why our metrics for success measure the wrong things
From college-ready to choice-ready
Why student voice and choice matters in all aspects of curriculum and learning
How to get faculty on board (and keep them from burning out)
How to get parents on board
Why proficiency-based learning is a better measurement for success
3 Big Takeaways from this episode:
If K-12 education doesn't change, we'll lose a generation of learners: Education hasn't changed in 150 years, while every day the rest of the world is evolving. As Cory points out, disrupting the system is challenging and an ongoing journey, but it has incredible results in the form of engaged students, parents and faculty. Without this disruption, we're at risk of losing a generation of students.
Proficiency is a better metric than grades: The traditional model teaches to the test; it doesn't measure mastery of a skill or knowledge. Northern Cass's model uses a 1-2-3 scale to measure proficiency, so students can see where they started and how far they have to go to achieve mastery of that skill. This system creates flexibility, autonomy for the student, student voice and engagement, and prepares them for the real world that values mastery over grades.
Students need voice and choice, while teachers should be facilitators of learning: In a student-driven K-12 model, students are given choice over their curriculum, projects and schedule. Faculty help them understand state standards they need to meet, then facilitate the learning models that will best benefit each student. Students value the respect and choice they're given (meaning they're more engaged at school). And teachers see a more meaningful impact as their students discover their voice and passions. 
What our listeners are saying
I needed this podcast back when I was in High School!
Such great content that deserves more attention at all level of education. I wish I heard some of these episodes when I was navigating my own career path. Incredible guests, with incredible messages to share. Keep up the great work!
Compelling
I find Matt's approach to be very compelling. He brings both perspectives, industry AND education. He doesn't hold back on what he thinks is important...
The #1 podcast in TechEd
This podcast is a great resource to keep up with all the exciting changes in the world of manufacturing and technology. Get key insight from industry leaders from the Midwest and around the globe that you won't find anywhere else. A must listen for anyone interested in how technology is changing the way businesses operate.
Inspiring topics featuring inspiring leaders
I've listened to most of your weekly podcasts and enjoy listening to the stories and conversations that feature business and education leaders from Wisconsin. Kudos to you for creating a platform that presents ideas and success stories that are important to Career and Technical Education teachers and leaders.
Best Career and TechEd Podcast
There are a lot of education podcasts out there. This is the only one that really focuses on bringing together voices from inside AND outside education and focuses specifically on STEM and Career/Tech Ed. This is a great podcast for anyone in education and also for anyone who employs STEM or skilled-trades talent in their workforce.
Filling in Gaps
This show spotlights a large and growing aspect of education that doesn't get enough attention. Practical and technical education is a field growing exponentially. This podcast Highlights many of the facets of this diverse field.
The pulse of Industry 4.0
This podcast has its fingers on the pulse of Industry 4.0, and Matt K. is a phenomenal guide, traversing the complexities of manufacturing and education in one forum. A+ work all around!
New and Exciting Content With Every Episode
I really enjoy listening to this podcast when I'm driving or have a free moment. Each episode brings a new guest with a fresh and exciting perspective of both education and the workforce!
Fantastic Topics on the Future of Industry
These podcasts are the best for learning about current and future technology. The stories are great. We need more of these interviews.
Become a Subscriber
Subscribe & leave a review on your favorite podcast platform