Building America's Skilled Workforce
Chelle Travis, Executive Director of SkillsUSA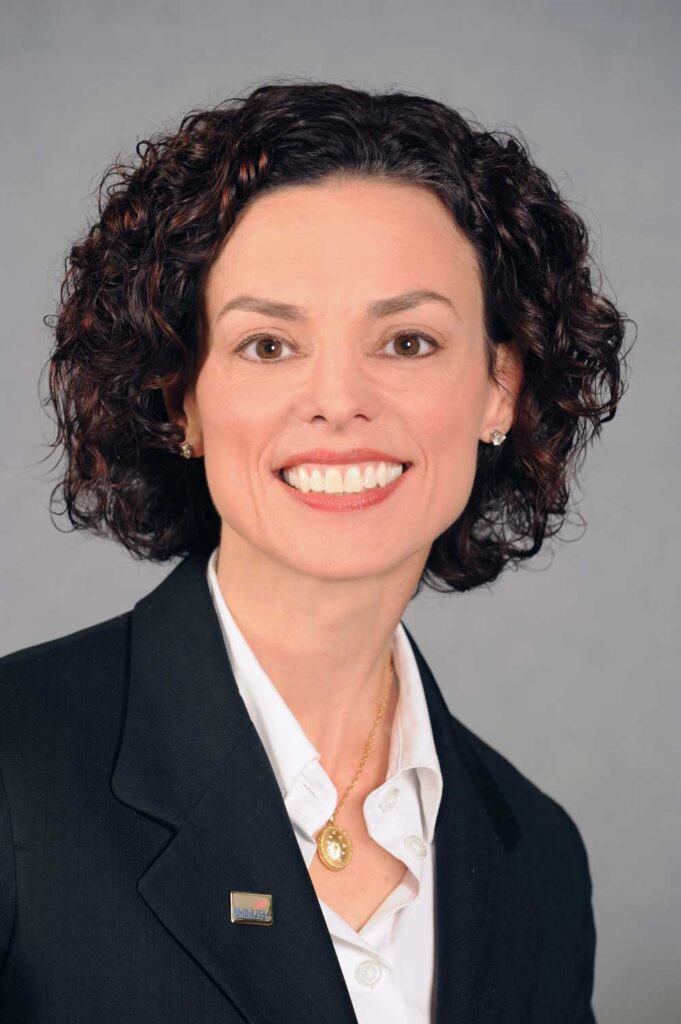 SkillsUSA is a partnership of students, teachers and industry working together to ensure America has a skilled workforce. They serve over 331,000 students and instructors annually...that's over 14 million students since its founding in 1965!
You might be familiar with SkillsUSA through their popular state and national competitions. But they're about more than just hard skills: Their mission is all about empowering students to become world-class leaders, workers and American citizens.
In this episode, we're talking with Chelle Travis, the Executive Director of SkillsUSA, about the work this organization is doing to carry out its mission. The episode is all about how we best prepare students to be workers and leaders in today's technology-driven society.
3 Big Takeaways from this episode:
CTE is STEM, and STEM is CTE: Key features of STEM learning, like math, critical thinking, data analysis, problem-solving, and technology skills are all embedded into the learning outcomes for SkillsUSA's Career and Technical Education programs. Chelle helps us see how these STEM skills are necessary and used in fields like healthcare, manufacturing, culinary arts, hospitality, business, automotive and more.
Some skills don't change: Conversations in TechEd often focus on what's new and emerging, but Chelle reminds us that some skills are foundational to our students' education. SkillsUSA has always focused on: the dignity of work, developing the whole person (not just technical skills), pride in innovation and ingenuity, lifelong learning and adaptability, and a commitment to helping others and giving back through service.
Industry drives updates to standards, skills and technology: SkillsUSA relies on industry partnerships to guide the development of new standards, competitions and skill areas for students across the country. This is especially true in competitions, where industry determines the standards and judges the competitions.
What our listeners are saying
I needed this podcast back when I was in High School!
Such great content that deserves more attention at all level of education. I wish I heard some of these episodes when I was navigating my own career path. Incredible guests, with incredible messages to share. Keep up the great work!
Compelling
I find Matt's approach to be very compelling. He brings both perspectives, industry AND education. He doesn't hold back on what he thinks is important...
Inspiring topics featuring inspiring leaders
I've listened to most of your weekly podcasts and enjoy listening to the stories and conversations that feature business and education leaders from Wisconsin. Kudos to you for creating a platform that presents ideas and success stories that are important to Career and Technical Education teachers and leaders.
Best Career and TechEd Podcast
There are a lot of education podcasts out there. This is the only one that really focuses on bringing together voices from inside AND outside education and focuses specifically on STEM and Career/Tech Ed. This is a great podcast for anyone in education and also for anyone who employs STEM or skilled-trades talent in their workforce.
The pulse of Industry 4.0
This podcast has its fingers on the pulse of Industry 4.0, and Matt K. is a phenomenal guide, traversing the complexities of manufacturing and education in one forum. A+ work all around!
New and Exciting Content With Every Episode
I really enjoy listening to this podcast when I'm driving or have a free moment. Each episode brings a new guest with a fresh and exciting perspective of both education and the workforce!
Become a Subscriber
Subscribe & leave a review on your favorite podcast platform