The Digital Workforce
Andrew Ellis, Vice President of Global Portfolio Engineering at Rockwell Automation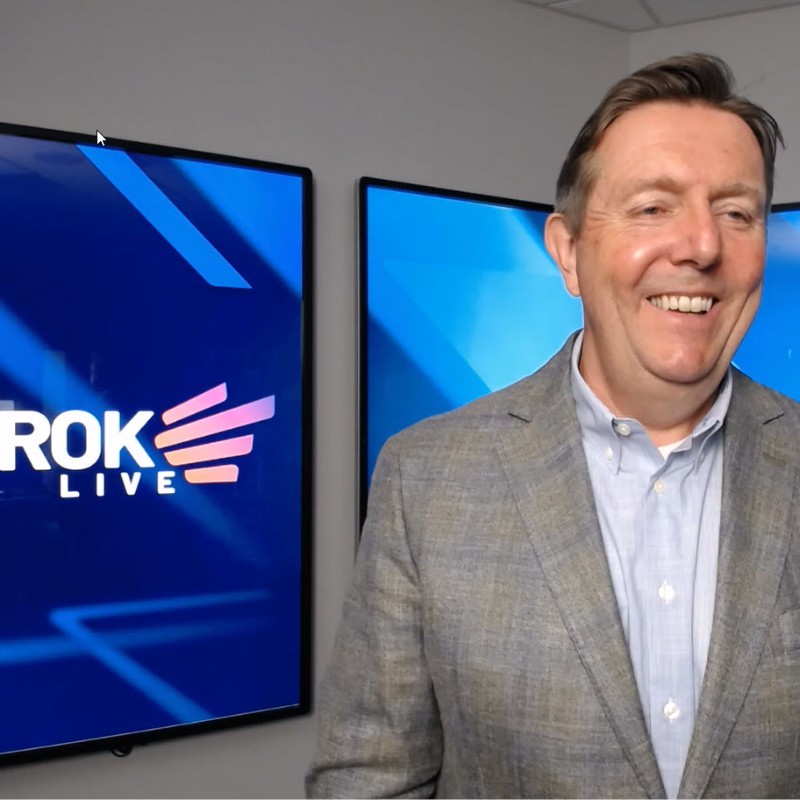 Digital Transformation is everywhere - and Rockwell Automation is right at the center of it.
Andrew Ellis is Vice President of Rockwell's Global Portfolio Engineering division, responsible for the ecosystem of solutions developed by Rockwell Automation, their acquired brands, and their many partners across the globe. He has firsthand insight into how the digital industrial world is evolving, and along with it, the way customers seek solutions and the kinds of skills required by the digital workforce.
We sat down with Andrew for a live broadcast at Rockwell Automation Fair 2022 in Chicago to discuss emerging technologies like....
Emulate 3D digital twin software for modeling and commissioning
Robotics integration
FactoryTalk
SaaS in industrial automation
Software in the cloud and at the edge
Partnerships with companies like PLEX, Microsoft, and others
While new technology is exciting, it also requires a whole new set of skills, a new way of educating learners, and a new way of building relationships with customers. These are 3 key insights about the digital workforce you'll glean from our conversation with Andrew:
3 Big Takeaways from this episode:
Digital transformation turns discrete technologies into a fully-integrated ecosystem of hardware, software, data and people: Smart manufacturing builds on traditional automation, adding things like intelligence at the edge, software in the cloud, industrial SaaS, mobile-ready data and human-machine collaboration. Andrew shares how Rockwell and their partner network are developing and deploying this ecosystem-focused approach to industrial applications.
The digital workforce needs foundational skills coupled with a STEM approach to learning: In an environment of ever-evolving technology, how do schools adequately prepare students for the workforce? Andrew argues that today's STEM-centric approach to education is the solution: students should learn basic fundamentals (like math & physics), be exposed to modern technology, and most importantly understand the applied purpose of technology (what problem does it solve?) and how people will interact with it in the industrial workforce.
Upcoming generations of the digital workforce want purposeful, people-centric careers: What do today's students want out of their future career? Purpose, an opportunity to be challenged, and a place to grow - these have been the key factors for many years. But now, the next generation raised on technology also seek careers where technology and people collaborate symbiotically, a culture that aligns with their personal values, and a company that has a sustainable, responsible presence in the global economy.
What our listeners are saying
I needed this podcast back when I was in High School!
Such great content that deserves more attention at all level of education. I wish I heard some of these episodes when I was navigating my own career path. Incredible guests, with incredible messages to share. Keep up the great work!
Compelling
I find Matt's approach to be very compelling. He brings both perspectives, industry AND education. He doesn't hold back on what he thinks is important...
The #1 podcast in TechEd
This podcast is a great resource to keep up with all the exciting changes in the world of manufacturing and technology. Get key insight from industry leaders from the Midwest and around the globe that you won't find anywhere else. A must listen for anyone interested in how technology is changing the way businesses operate.
Inspiring topics featuring inspiring leaders
I've listened to most of your weekly podcasts and enjoy listening to the stories and conversations that feature business and education leaders from Wisconsin. Kudos to you for creating a platform that presents ideas and success stories that are important to Career and Technical Education teachers and leaders.
Best Career and TechEd Podcast
There are a lot of education podcasts out there. This is the only one that really focuses on bringing together voices from inside AND outside education and focuses specifically on STEM and Career/Tech Ed. This is a great podcast for anyone in education and also for anyone who employs STEM or skilled-trades talent in their workforce.
Filling in Gaps
This show spotlights a large and growing aspect of education that doesn't get enough attention. Practical and technical education is a field growing exponentially. This podcast Highlights many of the facets of this diverse field.
The pulse of Industry 4.0
This podcast has its fingers on the pulse of Industry 4.0, and Matt K. is a phenomenal guide, traversing the complexities of manufacturing and education in one forum. A+ work all around!
New and Exciting Content With Every Episode
I really enjoy listening to this podcast when I'm driving or have a free moment. Each episode brings a new guest with a fresh and exciting perspective of both education and the workforce!
Fantastic Topics on the Future of Industry
These podcasts are the best for learning about current and future technology. The stories are great. We need more of these interviews.
Become a Subscriber
Subscribe & leave a review on your favorite podcast platform