The Titanium Economy: The Companies You've Never Heard of That Keep America Running
Asutosh Padhi - Managing Partner for North America at McKinsey & Company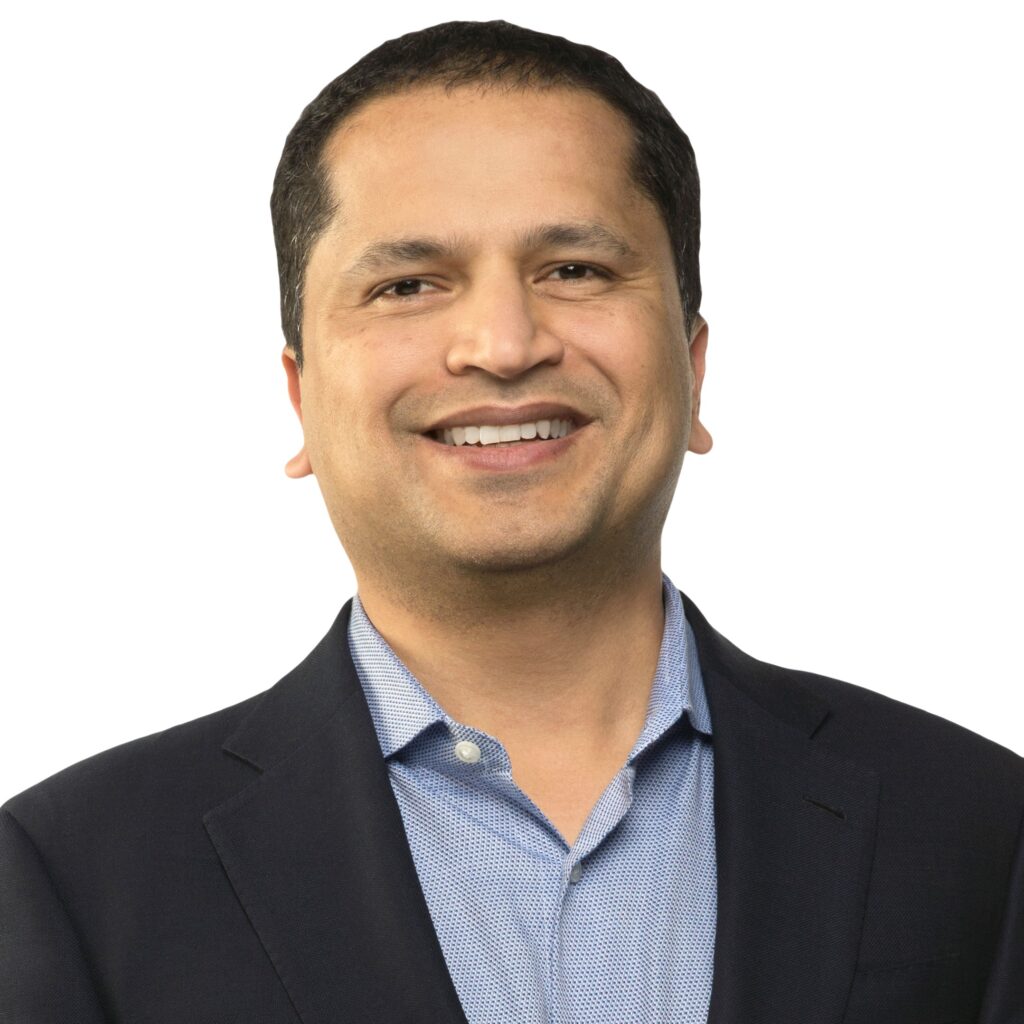 Every day you interact with hundreds of products made by companies you've never heard of, making things you didn't realize you needed or existed until you learned they exist.
But these companies are everywhere, employing such a huge percentage of our workforce and driving so much economic growth and innovation that, without them, our way of life in America would cease to exist.
Asutosh Padhi is North American Managing Partner for McKinsey & Company. He takes a deep dive into these companies in his book The Titanium Economy.
In this episode, we sat down with Asutosh to uncover his findings and celebrate the work being done in the Titanium Economy.
3 Big Takeaways from this episode:
Titanium Economy companies are productivity superstars: These superstars are up to 5.5x more productive than their counterparts in the same industries. Their secret? These companies excel at workforce development (attracting and upskilling great talent), digitization to drive business outcomes, and investing in faster and better R&D.
The Great Amplification Cycle: The Titanium Economy can revitalize regions and spur economic growth across the U.S., resulting in "the Great Amplification Cycle." These companies attract others into a region, creating "hubs" all over the country. These hubs employ thousands of people, who then participate in their local economy and drive growth in other sectors; for example, by purchasing clothes, eating at restaurants, sending their kids to school...the list goes on and on. Everyone benefits when Titanium Economy companies come to town.
The Titanium Economy is a little-known secret that shouldn't be kept secret any longer: When it comes to economic impact, the Titanium Economy is as vital to America as consumer-facing giants like Google, Apple, Ford and others. Companies and schools need to work together to generate more exposure for students to this whole world of opportunity right in their neighborhood. Asutosh shares some examples of partnerships that are getting it right, as well as some ideas for how we can keep getting the word out about the career opportunities in industrial technology.
What our listeners are saying
I needed this podcast back when I was in High School!
Such great content that deserves more attention at all level of education. I wish I heard some of these episodes when I was navigating my own career path. Incredible guests, with incredible messages to share. Keep up the great work!
Compelling
I find Matt's approach to be very compelling. He brings both perspectives, industry AND education. He doesn't hold back on what he thinks is important...
The #1 podcast in TechEd
This podcast is a great resource to keep up with all the exciting changes in the world of manufacturing and technology. Get key insight from industry leaders from the Midwest and around the globe that you won't find anywhere else. A must listen for anyone interested in how technology is changing the way businesses operate.
Inspiring topics featuring inspiring leaders
I've listened to most of your weekly podcasts and enjoy listening to the stories and conversations that feature business and education leaders from Wisconsin. Kudos to you for creating a platform that presents ideas and success stories that are important to Career and Technical Education teachers and leaders.
Best Career and TechEd Podcast
There are a lot of education podcasts out there. This is the only one that really focuses on bringing together voices from inside AND outside education and focuses specifically on STEM and Career/Tech Ed. This is a great podcast for anyone in education and also for anyone who employs STEM or skilled-trades talent in their workforce.
Filling in Gaps
This show spotlights a large and growing aspect of education that doesn't get enough attention. Practical and technical education is a field growing exponentially. This podcast Highlights many of the facets of this diverse field.
The pulse of Industry 4.0
This podcast has its fingers on the pulse of Industry 4.0, and Matt K. is a phenomenal guide, traversing the complexities of manufacturing and education in one forum. A+ work all around!
New and Exciting Content With Every Episode
I really enjoy listening to this podcast when I'm driving or have a free moment. Each episode brings a new guest with a fresh and exciting perspective of both education and the workforce!
Fantastic Topics on the Future of Industry
These podcasts are the best for learning about current and future technology. The stories are great. We need more of these interviews.
Become a Subscriber
Subscribe & leave a review on your favorite podcast platform