What the CHIPS and Science Act Means for Technology & Education
Senator Todd Young, United States Senator for Indiana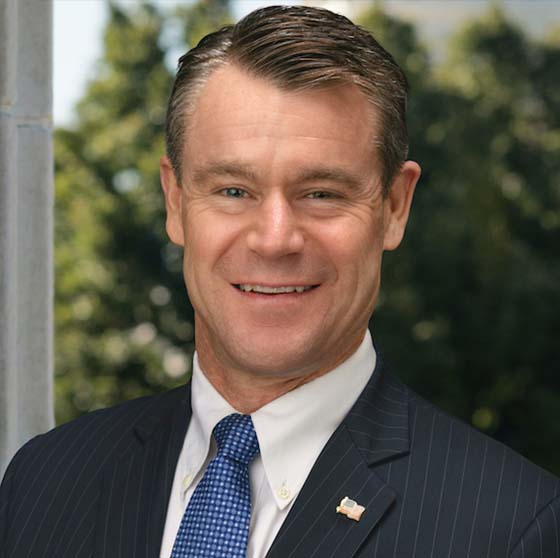 The CHIPS and Science Act was signed into law by President Biden in August 2022 with huge implications for technological research and advancement in the United States.
The bill will enable universities and companies to perform cutting-edge research and manufacturing around technologies like semiconductors, quantum computing, nanotechnology, artificial intelligence advanced energy, 6G and more. There was huge bipartisan support for this legislation, showing that no matter what side of the political spectrum you're on, we can all recognize the need for the U.S. to invest in technologies that will advance our economy and national security.
U.S. Senator Todd Young, who co-sponsored the bill, joins us on the podcast to break down the CHIPS and Science Act and the implications for the workforce, education and our economy.
3 Pillars of the CHIPS and Science Act
Investments in technologies that will be instrumental in national security and future innovation
Investments in tech hubs around the country that will help this innovation, bringing together research institutions, entrepreneurs, and tech companies
Incentives to bring semiconductor manufacturing back to America
3 Big Takeaways from this episode:
The CHIPS and Science Act will impact business of all sizes: Entrepreneurs and innovators will receive support around research in those emerging technology areas. Additionally, key semiconductor manufacturers (like Intel, for example) will be incentivized to bring manufacturing back to the U.S. As they do, there will be more work for all the businesses in their supply chain, as well as forward impact in the overall economy.
Research and innovation are directly tied to national security efforts: The battlefield of the future will be controlled by artificial intelligence, impacted by the power of quantum computing and secured by advanced cybersecurity measures. The innovation brought about through the CHIPS and Science Act will directly benefit the efforts of our national defense.
The CHIPS and Science Act will provide opportunities for breakthrough research in education: This legislation will have an impact on associate-level education all the way through post-doctoral level. There are particularly strong opportunities in PhD funding for those that want to pursue a degree around one of these emerging fields, and support for research projects that will mature and develop these technologies.
Resources
To learn more about the CHIPS and Science Act, visit: science.house.gov/chipsandscienceact
Visit Senator Young's website: www.young.senate.gov/
Connect with Senator Young on social media:
Facebook  |  Twitter  |  Instagram  |  YouTube
What our listeners are saying
I needed this podcast back when I was in High School!
Such great content that deserves more attention at all level of education. I wish I heard some of these episodes when I was navigating my own career path. Incredible guests, with incredible messages to share. Keep up the great work!
Compelling
I find Matt's approach to be very compelling. He brings both perspectives, industry AND education. He doesn't hold back on what he thinks is important...
Inspiring topics featuring inspiring leaders
I've listened to most of your weekly podcasts and enjoy listening to the stories and conversations that feature business and education leaders from Wisconsin. Kudos to you for creating a platform that presents ideas and success stories that are important to Career and Technical Education teachers and leaders.
Best Career and TechEd Podcast
There are a lot of education podcasts out there. This is the only one that really focuses on bringing together voices from inside AND outside education and focuses specifically on STEM and Career/Tech Ed. This is a great podcast for anyone in education and also for anyone who employs STEM or skilled-trades talent in their workforce.
The pulse of Industry 4.0
This podcast has its fingers on the pulse of Industry 4.0, and Matt K. is a phenomenal guide, traversing the complexities of manufacturing and education in one forum. A+ work all around!
New and Exciting Content With Every Episode
I really enjoy listening to this podcast when I'm driving or have a free moment. Each episode brings a new guest with a fresh and exciting perspective of both education and the workforce!
Become a Subscriber
Subscribe & leave a review on your favorite podcast platform