Work With Your Hands & Build the Life You Want
Ken Rusk, Author of Blue Collar Cash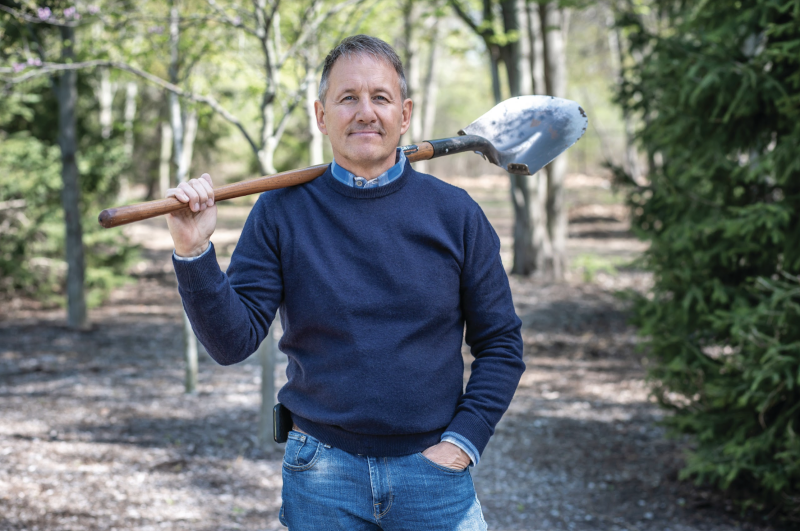 Ken Rusk started his first job as a ditch digger at 15 and turned that into a successful company: Rusk Industries. Decades of skilled labor, entrepreneurship and coaching have led Ken to share all his insights in his book Blue Collar Cash.
Blue collar jobs don't get the credit they deserve, and Ken is on a mission to change that. By pursuing a skilled trade, individuals can build their dream life while working for themselves.
We sat down with Ken to talk about the incredible opportunities available to those who pursue blue collar jobs, and how working with your hands and for yourself can lead to a life of peace, comfort and freedom.
3 Big Takeaways from this episode:
America is built on blue collar jobs: From the time you step out of bed until the time you get to work, you've already come across the work and products of 1,000 blue collar jobs. The work of skilled tradespeople is critical to our everyday lives, but we don't have enough people entering these fields to replace those retiring. Ken shares some insightful data on the economic impact, wages, and lifestyle of blue collar workers that may surprise you.
Blue collar jobs provide comfort, peace and freedom: Comfort, peace, freedom. In life, this is what we truly want. The popular belief that students must pursue a four-year degree and work in an office to earn enough to live a life of comfort, peace and freedom is just not true. College isn't for everyone, and blue collar careers have the potential to give students more freedom, less debt, and a fulfilling hands-on career that brings the peace they're looking for. Parents, teachers and students will benefit from Ken's message around these three key elements.
Draw the life you want, get specific, and then build a set of goals to get there: Ken has coached thousands of individuals in his life and company, and he's developed a system to help people vision the life they want and then build it. In this episode, you'll learn how to draw your dream life, get specific about the things you're after, and then discover a path that will help you build that life.
Resources
Learn more about Ken: https://www.kenrusk.com/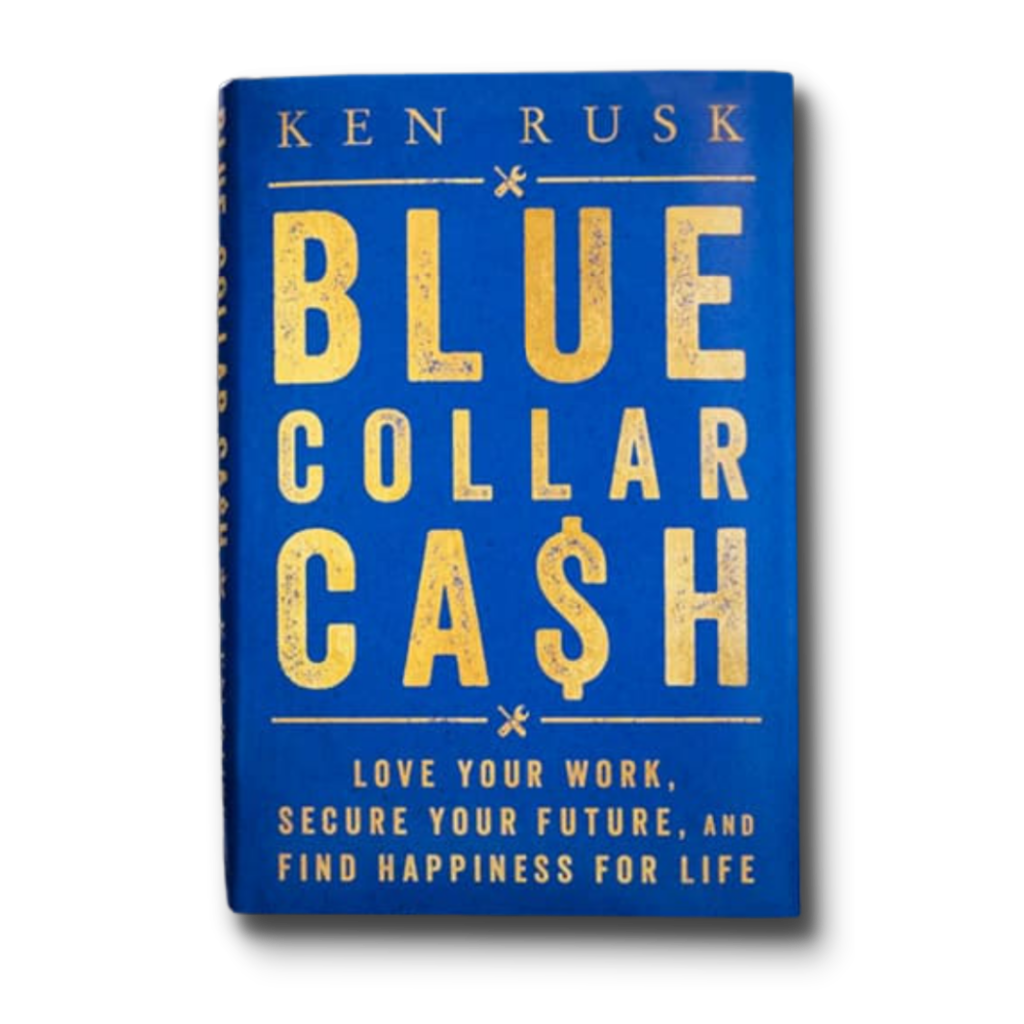 Love the insights you heard in this episode and want to dig deeper? Get a copy of Blue Collar Cash today: https://www.kenrusk.com/blue-collar-cash/
Build the Life of Your Dreams online course: This course will help you join their ranks by helping you define and build Comfort, Peace, and Freedom in your life. The Path is a great way to identify what you really want out of your life and to develop the skills to go achieve it. Plus, get a free copy of the book when you enroll in the course: https://www.kenrusk.com/the-path/
For every book purchase, Ken Rusk will donate a copy to a student in Junior Achievement to help the next generation discover the benefits of a blue collar career.
Connect with Ken on social media!
Facebook  |  Twitter  |  Instagram  |  LinkedIn
What our listeners are saying
I needed this podcast back when I was in High School!
Such great content that deserves more attention at all level of education. I wish I heard some of these episodes when I was navigating my own career path. Incredible guests, with incredible messages to share. Keep up the great work!
Compelling
I find Matt's approach to be very compelling. He brings both perspectives, industry AND education. He doesn't hold back on what he thinks is important...
The #1 podcast in TechEd
This podcast is a great resource to keep up with all the exciting changes in the world of manufacturing and technology. Get key insight from industry leaders from the Midwest and around the globe that you won't find anywhere else. A must listen for anyone interested in how technology is changing the way businesses operate.
Inspiring topics featuring inspiring leaders
I've listened to most of your weekly podcasts and enjoy listening to the stories and conversations that feature business and education leaders from Wisconsin. Kudos to you for creating a platform that presents ideas and success stories that are important to Career and Technical Education teachers and leaders.
Best Career and TechEd Podcast
There are a lot of education podcasts out there. This is the only one that really focuses on bringing together voices from inside AND outside education and focuses specifically on STEM and Career/Tech Ed. This is a great podcast for anyone in education and also for anyone who employs STEM or skilled-trades talent in their workforce.
Filling in Gaps
This show spotlights a large and growing aspect of education that doesn't get enough attention. Practical and technical education is a field growing exponentially. This podcast Highlights many of the facets of this diverse field.
The pulse of Industry 4.0
This podcast has its fingers on the pulse of Industry 4.0, and Matt K. is a phenomenal guide, traversing the complexities of manufacturing and education in one forum. A+ work all around!
New and Exciting Content With Every Episode
I really enjoy listening to this podcast when I'm driving or have a free moment. Each episode brings a new guest with a fresh and exciting perspective of both education and the workforce!
Fantastic Topics on the Future of Industry
These podcasts are the best for learning about current and future technology. The stories are great. We need more of these interviews.
Become a Subscriber
Subscribe & leave a review on your favorite podcast platform