The 3-Pronged Approach that Empowers Young People to Succeed
Janelle Duray - Executive Vice President and Chief Operating Officer, Jobs for America's Graduates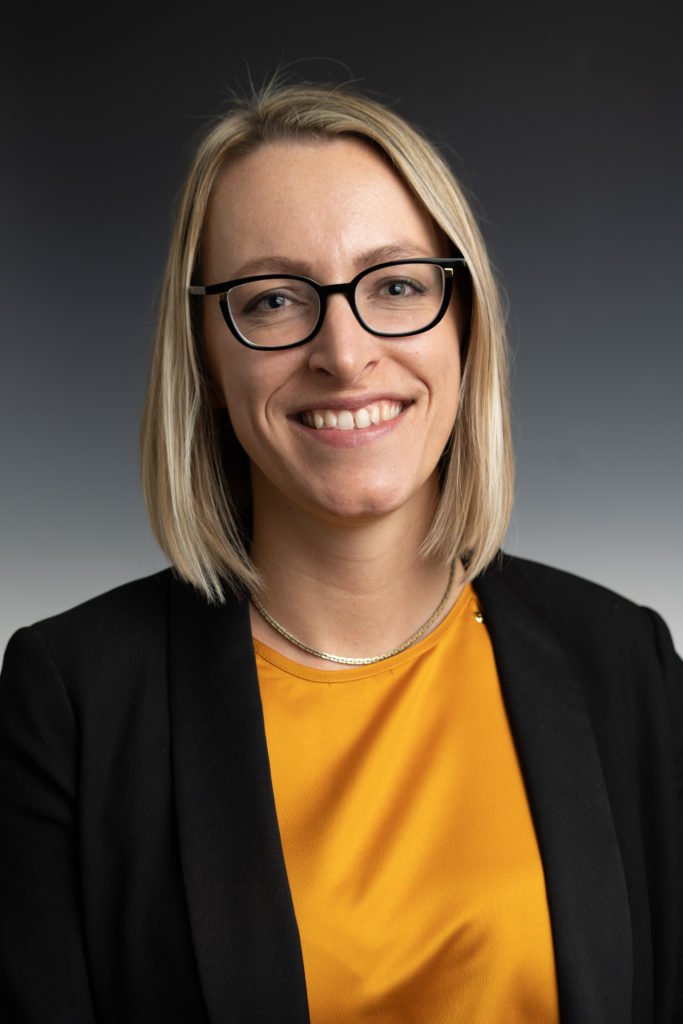 Jobs for America's Graduates (JAG) is on a mission to empower the nation's young  people with the skills and the support they need to succeed in education, employment, and life.
Their vision? All young people are prepared for future success.
JAG reaches 70,000 young people in 1,500 communities across the United States - students who are underserved and face barriers and challenges that leave them disconnected from traditional education. Through their unique JAG Model and 3-pronged JAG Advantage, the organization is able to reach these students where they are, give them voice and choice in their education journey, get connected with local employers, and get the support and skills they need to find future success.
In this episode, JAG Executive Vice President and Chief Operating Officer Janelle Duray joins us for a discussion around JAG's strategy and the impact it's having on students across the country. Educators, employers and community leaders will glean great insights from the success stories Janelle shares with us.
3 Big Takeaways from this episode:
JAG's unique model empowers students who have been disengaged from traditional education: Thousands of students in the U.S. face barriers to education and life success - often outside of school - that manifest in their education journey and create challenges to success. JAG Specialists and classrooms meet students where they are, give them voice and choice in their education pathway, give them a place to belong, and support them with tools to succeed in education, life and work. This model has resulted in over 96% graduation rate and 96% continuing education rates (2-year, 4-year or apprenticeship) for JAG students.
Young people do better when classrooms emulate how the real world works: JAG classrooms rely heavily on project-based learning (PBL). When students learn by doing, they can directly relate their education to their life and career outside of school. Education as a whole can learn from PBL's success. The modern classroom structure, schedule and focus hasn't evolved with the rest of the world, and the JAG model is the next evolution of education that truly sets up students for success in 2022.
The 3-pronged approach to student success combines project-based-learning + trauma-informed care + employer engagement: The JAG Advantage, as this formula is called, ties together three student-centered strategies to education. PBL helps students learn by doing. Trauma-informed care seeks to understand each individual's struggles, help them build relationships, teach resiliency and gives them voice and choice in the classroom. Employer engagement gets local employers involved from the start - from classroom and facility visits to apprenticeships and job opportunities - employers are actively engaged with JAG students.
Resources
Connect with Janelle Duray on LinkedIn
To learn about the work of Jobs for America's Graduates, visit: jag.org
Connect with JAG on social media:
What our listeners are saying
I needed this podcast back when I was in High School!
Such great content that deserves more attention at all level of education. I wish I heard some of these episodes when I was navigating my own career path. Incredible guests, with incredible messages to share. Keep up the great work!
Compelling
I find Matt's approach to be very compelling. He brings both perspectives, industry AND education. He doesn't hold back on what he thinks is important...
The #1 podcast in TechEd
This podcast is a great resource to keep up with all the exciting changes in the world of manufacturing and technology. Get key insight from industry leaders from the Midwest and around the globe that you won't find anywhere else. A must listen for anyone interested in how technology is changing the way businesses operate.
Inspiring topics featuring inspiring leaders
I've listened to most of your weekly podcasts and enjoy listening to the stories and conversations that feature business and education leaders from Wisconsin. Kudos to you for creating a platform that presents ideas and success stories that are important to Career and Technical Education teachers and leaders.
Best Career and TechEd Podcast
There are a lot of education podcasts out there. This is the only one that really focuses on bringing together voices from inside AND outside education and focuses specifically on STEM and Career/Tech Ed. This is a great podcast for anyone in education and also for anyone who employs STEM or skilled-trades talent in their workforce.
Filling in Gaps
This show spotlights a large and growing aspect of education that doesn't get enough attention. Practical and technical education is a field growing exponentially. This podcast Highlights many of the facets of this diverse field.
The pulse of Industry 4.0
This podcast has its fingers on the pulse of Industry 4.0, and Matt K. is a phenomenal guide, traversing the complexities of manufacturing and education in one forum. A+ work all around!
New and Exciting Content With Every Episode
I really enjoy listening to this podcast when I'm driving or have a free moment. Each episode brings a new guest with a fresh and exciting perspective of both education and the workforce!
Fantastic Topics on the Future of Industry
These podcasts are the best for learning about current and future technology. The stories are great. We need more of these interviews.
Become a Subscriber
Subscribe & leave a review on your favorite podcast platform