Industry 4.0 Readiness in the U.S. (Plus Tools, Knowledge & Resources for Manufacturers)
Tom Kelly - Executive Director and CEO, Automation Alley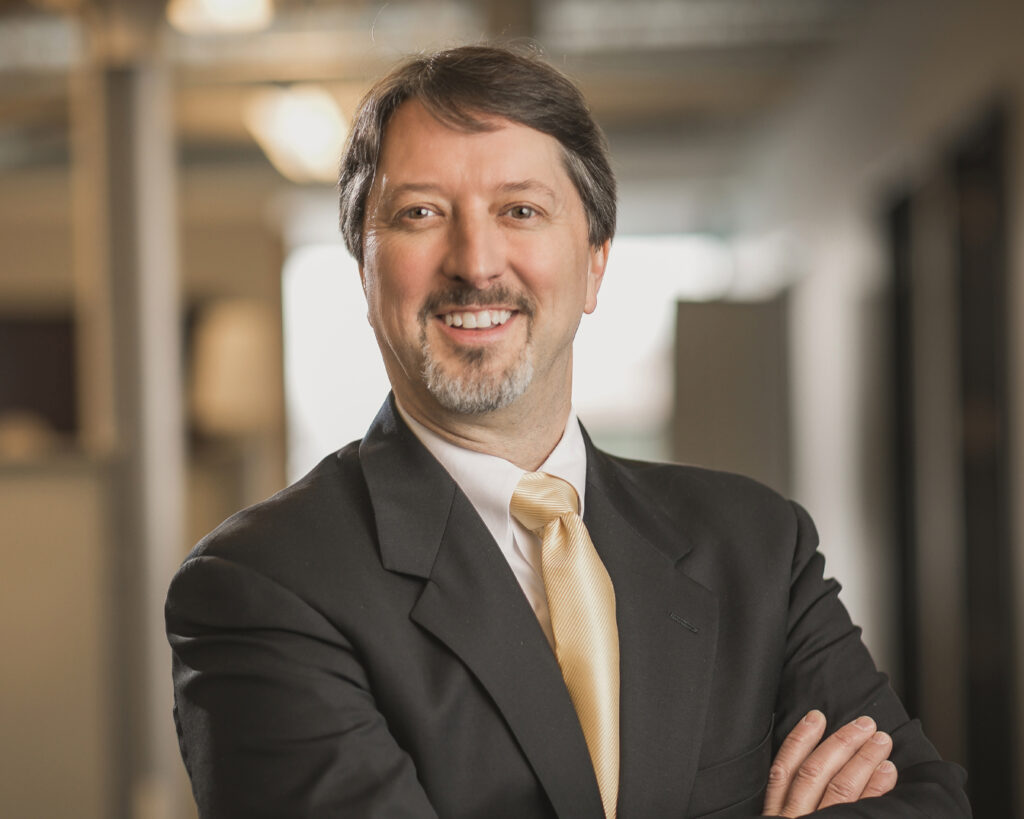 Automation Alley is one of the World Economic Forum's AMHUBs (Advanced Manufacturing Hub). These centers of excellence aggregate and share knowledge, resources and tools around Industry 4.0 through collaborative projects and initiatives. 
In episode one of our two-part series with Automation Alley Executive Director and CEO Tom Kelly, we discuss the state of Industry 4.0 in the United States. Are small and midsized manufacturers aware of the impact Industry 4.0 will have? What technological and cultural changes need to be made for a business to embrace Industry 4.0? How will reshoring impact our manufacturing workforce?
We answer all these and more in a fascinating discussion all around advanced manufacturing strategies.
3 Big Takeaways from this episode:
Industry 4.0 and digital transformation must be collaborative efforts: This concept is unfamiliar in manufacturing where companies hold tightly to their "secret sauce," but the rate of change of technology today makes it imperative that organizations share their knowledge and best practices around Industry 4.0. At Automation Alley, the mindset is share what you know; take what you need. We discuss the roles that companies, academic institutions, government and other entities must play in this collaborative effort.
Industry 4.0 readiness is about business culture, too: While so much focus is placed on technology, Automation Alley's research with small to midsize companies has shown that it's really about company culture and a willingness to change - and that might mean disrupting business models from a capital-asset-focused strategy. Hear Tom share the four biggest barriers to change for SMBs and how he scores the U.S. for Industry 4.0 readiness.
The workforce will be massively disrupted by Industry 4.0: Disrupting business models, changing technologies, reshoring manufacturing to the U.S. and an aging manufacturing workforce all play into this idea - that the manufacturing workforce will be greatly disrupted by Industry 4.0. Echoing earlier sentiments, the workforce challenge should be solved through collaboration, company culture, and building connections between academia and industry.
Resources
To learn about Automation Alley and get free access to Industry 4.0 knowledge visit: automationalley.com
To get access to the Industry 4.0 Readiness Assessment discussed in this episode, visit: https://www.automationalley.com/initiatives/industry-4-0-leadership-assessment
Connect with Automation Alley on social media:
What our listeners are saying
I needed this podcast back when I was in High School!
Such great content that deserves more attention at all level of education. I wish I heard some of these episodes when I was navigating my own career path. Incredible guests, with incredible messages to share. Keep up the great work!
Compelling
I find Matt's approach to be very compelling. He brings both perspectives, industry AND education. He doesn't hold back on what he thinks is important...
The #1 podcast in TechEd
This podcast is a great resource to keep up with all the exciting changes in the world of manufacturing and technology. Get key insight from industry leaders from the Midwest and around the globe that you won't find anywhere else. A must listen for anyone interested in how technology is changing the way businesses operate.
Inspiring topics featuring inspiring leaders
I've listened to most of your weekly podcasts and enjoy listening to the stories and conversations that feature business and education leaders from Wisconsin. Kudos to you for creating a platform that presents ideas and success stories that are important to Career and Technical Education teachers and leaders.
Best Career and TechEd Podcast
There are a lot of education podcasts out there. This is the only one that really focuses on bringing together voices from inside AND outside education and focuses specifically on STEM and Career/Tech Ed. This is a great podcast for anyone in education and also for anyone who employs STEM or skilled-trades talent in their workforce.
Filling in Gaps
This show spotlights a large and growing aspect of education that doesn't get enough attention. Practical and technical education is a field growing exponentially. This podcast Highlights many of the facets of this diverse field.
The pulse of Industry 4.0
This podcast has its fingers on the pulse of Industry 4.0, and Matt K. is a phenomenal guide, traversing the complexities of manufacturing and education in one forum. A+ work all around!
New and Exciting Content With Every Episode
I really enjoy listening to this podcast when I'm driving or have a free moment. Each episode brings a new guest with a fresh and exciting perspective of both education and the workforce!
Fantastic Topics on the Future of Industry
These podcasts are the best for learning about current and future technology. The stories are great. We need more of these interviews.
Become a Subscriber
Subscribe & leave a review on your favorite podcast platform