3D Printing, Blockchain and Industry 4.0 Startups
Tom Kelly - Executive Director and CEO, Automation Alley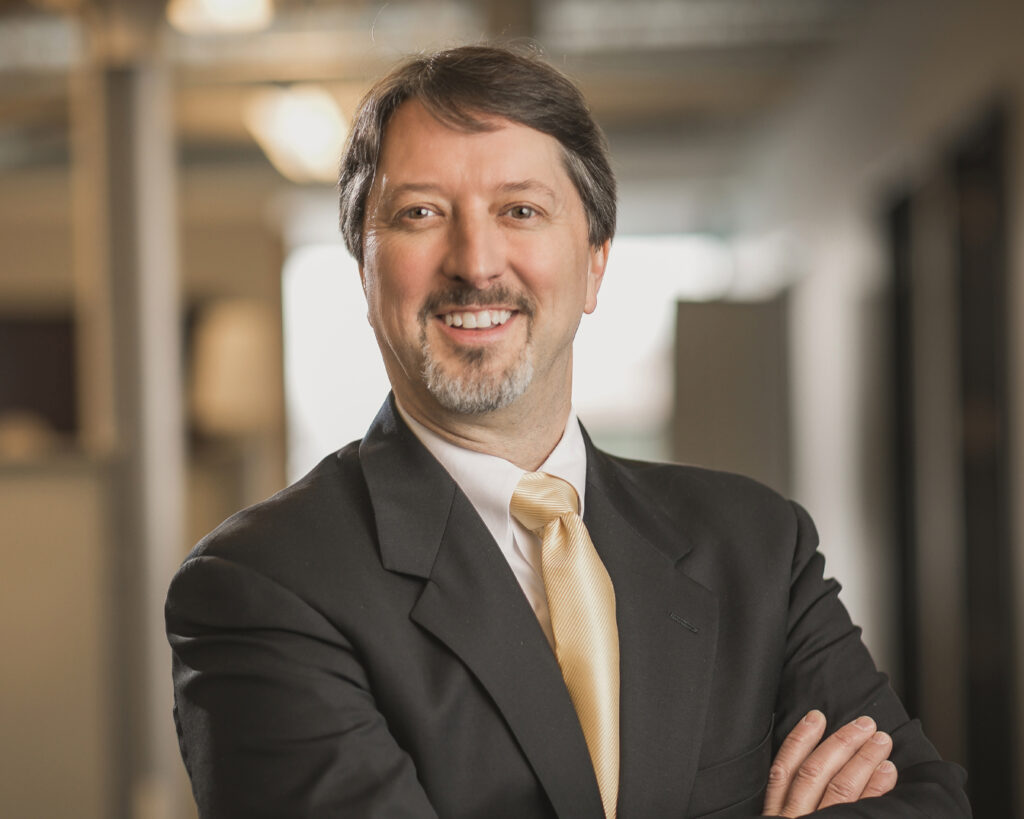 Automation Alley, a World Economic Forum AMHUB, is at the center of some of the most innovative Industry 4.0-focused projects, startups and technology accelerators in the country. 
In episode two of our two-part series with Automation Alley Executive Director and CEO Tom Kelly, we get into some of these initiatives that deploy cutting-edge technologies like 3D printing, blockchain, artificial intelligence and more.
Learn how small and midsize manufacturers are leveraging additive manufacturing for unique applications, get an understanding of how blockchain technology can be leveraged in an Industry 4.0 world, and see the value of supporting startups in the advanced manufacturing technology sector.
(Did you miss our first episode with Tom Kelly? Get caught up here: techedpodcast.com/automationalley)
3 Big Takeaways from this episode:
Project DIAMOnD is a living case study in how 3D printing is revolutionizing manufacturing: Project DIAMOnD (Distributed Independent Additive Manufacturing on Demand) is the country's largest distributed 3D printing network, enabling small and midsize manufacturers to leverage the technological advantages of production-capable 3D printing while learning from other organizations in the 300-printer network. We talk about the role of 3D printing, its current and future applications, how it's solving supply chain issues, and the role of blockchain in a distributed network.
Blockchain technology is an integral component of digital manufacturing: The more digitalized manufacturing becomes, the more important it is that organizations start leveraging the power of blockchain to keep their products, processes and IP secure. Tom provides a great overview of blockchain and the importance of digital ID, digital recipes, digital rights management, and digital quality assurance.
The Industry 4.0 Accelerator is supporting Industry 4.0 startups developing fascinating technologies: Industry 4.0 is full of potential for innovative, disruptive technologies that can transform traditional manufacturing. That's why Automation Alley partnered with a number of organizations, including Lawrence Technological University (Centrolpolis Accelerator), Lean Rocket Lab, and a number of well-known companies, to launch the Industry 4.0 Accelerator which is supporting Industry 4.0 startups in Michigan. Hear about some of the incredible technologies these companies have invented and the role of partnerships in an accelerator model like this.
Resources
To learn about Automation Alley and get free access to Industry 4.0 knowledge visit: automationalley.com
Learn more / get involved with Project DIAMOnD: www.projectdiamond.org
Learn more about the Industry 4.0 Accelerator: www.i40accelerator.com
Connect with Automation Alley on social media:
What our listeners are saying
I needed this podcast back when I was in High School!
Such great content that deserves more attention at all level of education. I wish I heard some of these episodes when I was navigating my own career path. Incredible guests, with incredible messages to share. Keep up the great work!
Compelling
I find Matt's approach to be very compelling. He brings both perspectives, industry AND education. He doesn't hold back on what he thinks is important...
The #1 podcast in TechEd
This podcast is a great resource to keep up with all the exciting changes in the world of manufacturing and technology. Get key insight from industry leaders from the Midwest and around the globe that you won't find anywhere else. A must listen for anyone interested in how technology is changing the way businesses operate.
Inspiring topics featuring inspiring leaders
I've listened to most of your weekly podcasts and enjoy listening to the stories and conversations that feature business and education leaders from Wisconsin. Kudos to you for creating a platform that presents ideas and success stories that are important to Career and Technical Education teachers and leaders.
Best Career and TechEd Podcast
There are a lot of education podcasts out there. This is the only one that really focuses on bringing together voices from inside AND outside education and focuses specifically on STEM and Career/Tech Ed. This is a great podcast for anyone in education and also for anyone who employs STEM or skilled-trades talent in their workforce.
Filling in Gaps
This show spotlights a large and growing aspect of education that doesn't get enough attention. Practical and technical education is a field growing exponentially. This podcast Highlights many of the facets of this diverse field.
The pulse of Industry 4.0
This podcast has its fingers on the pulse of Industry 4.0, and Matt K. is a phenomenal guide, traversing the complexities of manufacturing and education in one forum. A+ work all around!
New and Exciting Content With Every Episode
I really enjoy listening to this podcast when I'm driving or have a free moment. Each episode brings a new guest with a fresh and exciting perspective of both education and the workforce!
Fantastic Topics on the Future of Industry
These podcasts are the best for learning about current and future technology. The stories are great. We need more of these interviews.
Become a Subscriber
Subscribe & leave a review on your favorite podcast platform