Endurance22 Expedition: The Search for the World's Most Famous Shipwreck
Tim Jacob - Director of Reach the World's Traveler Program
"It's history that was just visible and palpable on the screen for us in 4k...as soon as we saw the the data coming up from the seabed, it was just pure exhilaration." - Tim Jacob
We have a thrilling two-part series for you covering the Endurance22 Expedition to Antarctica...the hunt for the lost shipwreck of Ernest Shackleton.
Our guest is Tim Jacob, Director of the Traveler Program at Reach the World, who was on board the S.A. Agulhas II as it searched for the wreck and shared this experience live with students across the globe.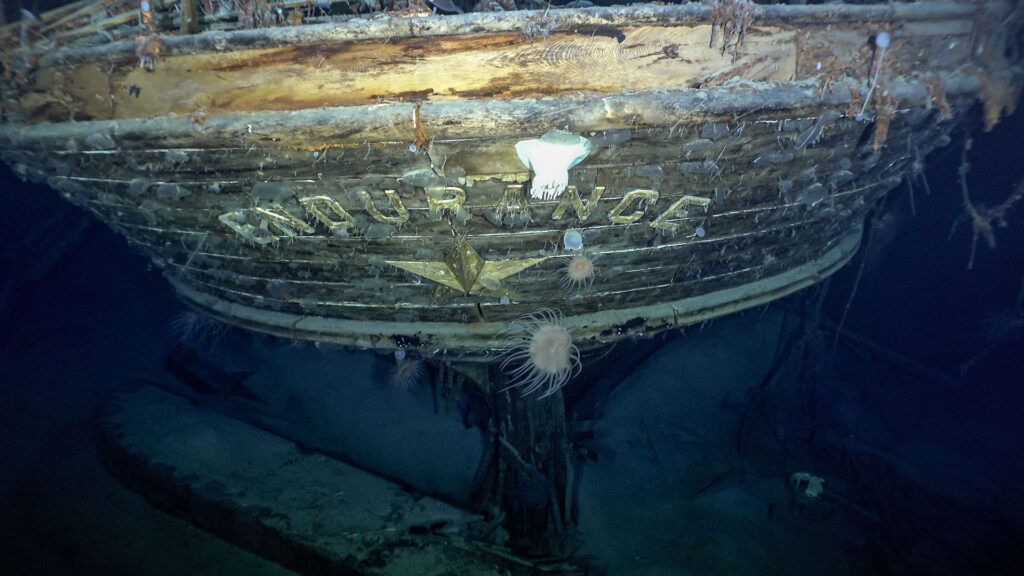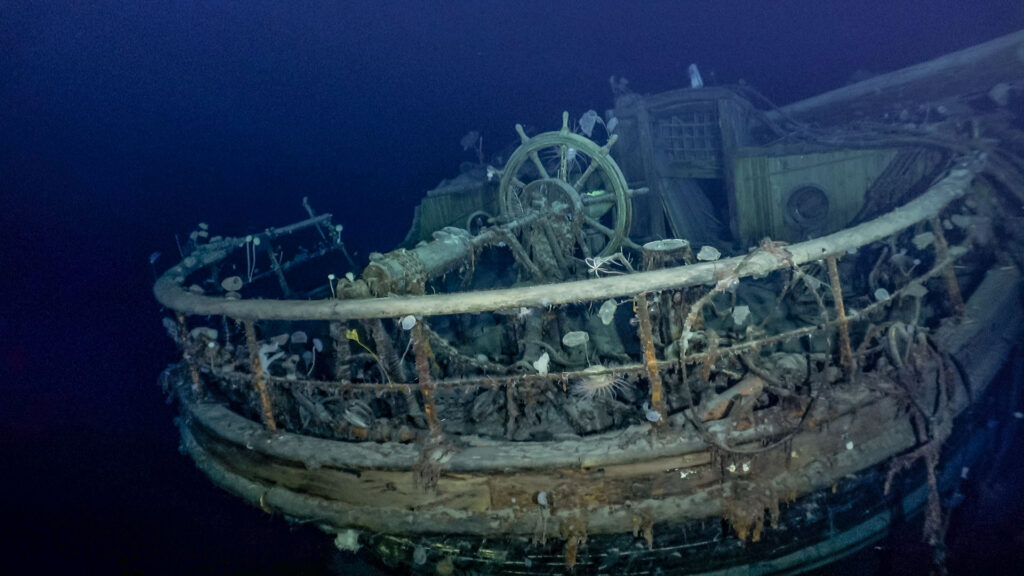 Images © Falklands Maritime Heritage Trust / National Geographic
3 Big Takeaways from this episode:
The story of the Endurance is legendary: From the dangerous undertakings of Antarctic exploration in 1915, to being ice-locked and stranded, to the struggle for survival, Ernest Shackleton and his crew remain legends today. Tim retells the adventure in a way that makes you feel like you're there.
Modern technology is no match for an unchanged, harsh environment: The ships and communication technology of the S.A. Agulhas II are exponentially more advanced than the Endurance, yet the dangers of the Weddell Sea are nearly identical today as they were in 1915. Modern exploration technology enables great feats of scientific discovery, but there is still great risk involved.
The Endurance22 mission is perhaps the greatest historical discovery of 2022: After unsuccessful voyages to find the wreck of the Endurance, the 2022 expedition's success marks a historic and scientific feat over 100 years in the making. This may be the greatest discovery of 2022.
Resources
Educators: Dig into these resources so your students can relive the expedition!
Reach the World's Endurance22 resource site: https://explore.reachtheworld.org
Reach the World: https://www.reachtheworld.org
What our listeners are saying
I needed this podcast back when I was in High School!
Such great content that deserves more attention at all level of education. I wish I heard some of these episodes when I was navigating my own career path. Incredible guests, with incredible messages to share. Keep up the great work!
Compelling
I find Matt's approach to be very compelling. He brings both perspectives, industry AND education. He doesn't hold back on what he thinks is important...
Inspiring topics featuring inspiring leaders
I've listened to most of your weekly podcasts and enjoy listening to the stories and conversations that feature business and education leaders from Wisconsin. Kudos to you for creating a platform that presents ideas and success stories that are important to Career and Technical Education teachers and leaders.
Best Career and TechEd Podcast
There are a lot of education podcasts out there. This is the only one that really focuses on bringing together voices from inside AND outside education and focuses specifically on STEM and Career/Tech Ed. This is a great podcast for anyone in education and also for anyone who employs STEM or skilled-trades talent in their workforce.
The pulse of Industry 4.0
This podcast has its fingers on the pulse of Industry 4.0, and Matt K. is a phenomenal guide, traversing the complexities of manufacturing and education in one forum. A+ work all around!
New and Exciting Content With Every Episode
I really enjoy listening to this podcast when I'm driving or have a free moment. Each episode brings a new guest with a fresh and exciting perspective of both education and the workforce!
Become a Subscriber
Subscribe & leave a review on your favorite podcast platform