How Private Cellular Networks are Driving IoT in Manufacturing
Mark Grushey and James Rose, US Cellular
US Cellular is driving digitization in manufacturing.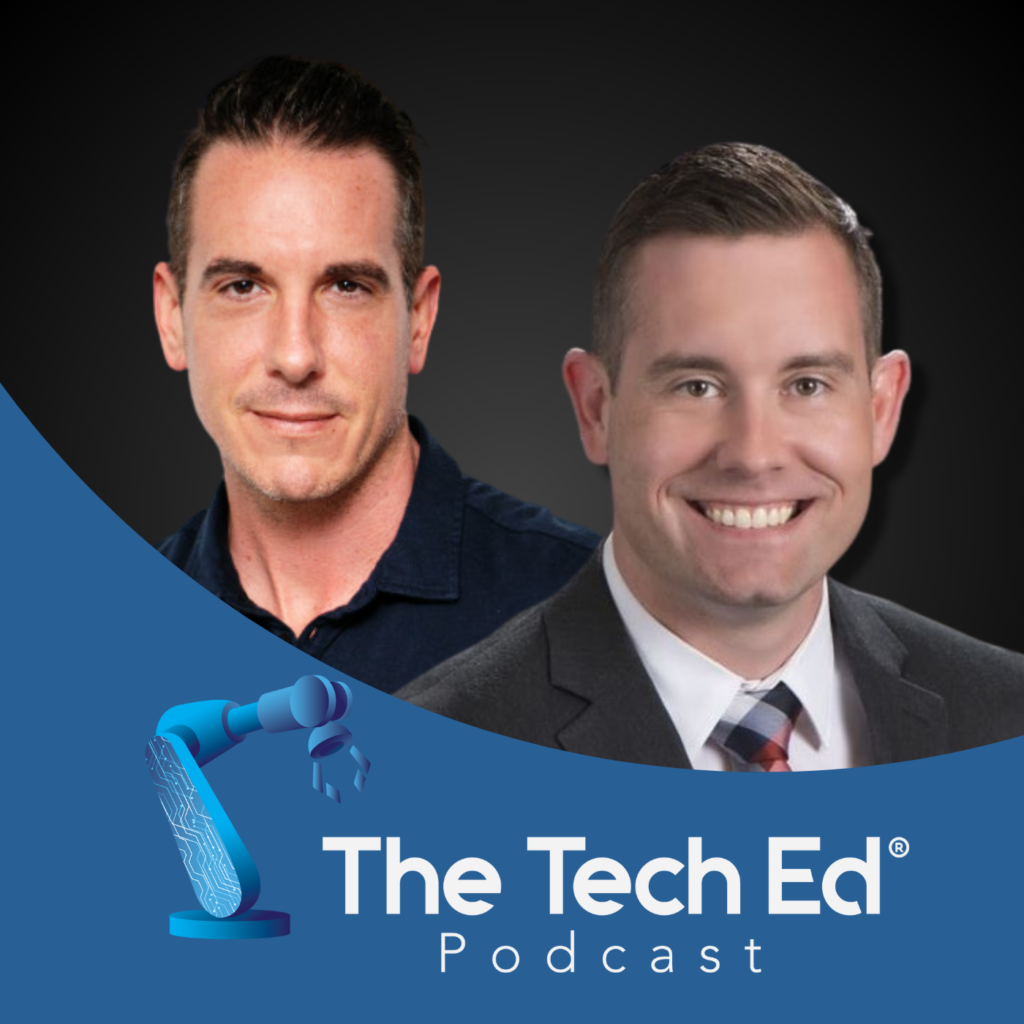 That's right - the consumer wireless carrier you're familiar with has entered the industrial IoT sector, using its unique technology and business case to help manufacturers on their digital transformation journey.
In this episode, we're joined by two of US Cellular's experts, Mark Grushey - Business Development Manager for Smart Cities and James Rose - Head of Private Cellular Networks. Mark and James help us understand Private Cellular Networks, their use case in manufacturing, and how evolving technologies will change the workplace and workforce landscape in the coming years.
This episode was filmed live at Rockwell Automation Fair.
3 Big Takeaways from this episode:
How Private Cellular Networks are being used in manufacturing operations: Industrial operations live and breathe data - especially in 2023. The power to extract, store and analyze this data takes immense network capabilities - which can run up a large capital expense for manufacturers. Now, companies can now leverage the power of US Cellular's technology to have their own custom localized data solution, taking the burden off themselves.
The role of private cellular technology in Industry 4.0: Why use cellular when we have WiFi? In an era of Industry 4.0, PCNs serve to augment WiFi, not replace it. Consider these applications: using cellular in operations outside the building where WiFi doesn't reach; increasing data bandwidth to enable a company to deploy more sensors, more smart devices, and gather more data than WiFi bandwidth could allow; hosting operationally-critical use cases on private cellular, separate from a company WiFi network that many individuals may have access to; and creating low-latency, high-bandwidth capabilities to enable businesses to innovate much more rapidly.
5G will not only transform manufacturing opportunities, but also how we prepare students for this new workforce: As 5G gets deployed across the world, the overabundance of data we already have will only become a larger issue. Today's students need to learn how to find the relevant data points in a sea of information and translate it into meaningful information that can drive business forward. Mark and James discuss an ongoing project at the University of Wisconsin-Milwaukee's Connected Systems Institute and how universities can help drive some of this innovation.
What our listeners are saying
I needed this podcast back when I was in High School!
Such great content that deserves more attention at all level of education. I wish I heard some of these episodes when I was navigating my own career path. Incredible guests, with incredible messages to share. Keep up the great work!
Compelling
I find Matt's approach to be very compelling. He brings both perspectives, industry AND education. He doesn't hold back on what he thinks is important...
The #1 podcast in TechEd
This podcast is a great resource to keep up with all the exciting changes in the world of manufacturing and technology. Get key insight from industry leaders from the Midwest and around the globe that you won't find anywhere else. A must listen for anyone interested in how technology is changing the way businesses operate.
Inspiring topics featuring inspiring leaders
I've listened to most of your weekly podcasts and enjoy listening to the stories and conversations that feature business and education leaders from Wisconsin. Kudos to you for creating a platform that presents ideas and success stories that are important to Career and Technical Education teachers and leaders.
Best Career and TechEd Podcast
There are a lot of education podcasts out there. This is the only one that really focuses on bringing together voices from inside AND outside education and focuses specifically on STEM and Career/Tech Ed. This is a great podcast for anyone in education and also for anyone who employs STEM or skilled-trades talent in their workforce.
Filling in Gaps
This show spotlights a large and growing aspect of education that doesn't get enough attention. Practical and technical education is a field growing exponentially. This podcast Highlights many of the facets of this diverse field.
The pulse of Industry 4.0
This podcast has its fingers on the pulse of Industry 4.0, and Matt K. is a phenomenal guide, traversing the complexities of manufacturing and education in one forum. A+ work all around!
New and Exciting Content With Every Episode
I really enjoy listening to this podcast when I'm driving or have a free moment. Each episode brings a new guest with a fresh and exciting perspective of both education and the workforce!
Fantastic Topics on the Future of Industry
These podcasts are the best for learning about current and future technology. The stories are great. We need more of these interviews.
Become a Subscriber
Subscribe & leave a review on your favorite podcast platform