Smart Manufacturing & Digital Integration: Taking TechEd to the Next Level
Sue Smith, Vice President for Advanced Manufacturing and Applied Sciences - Ivy Tech Community College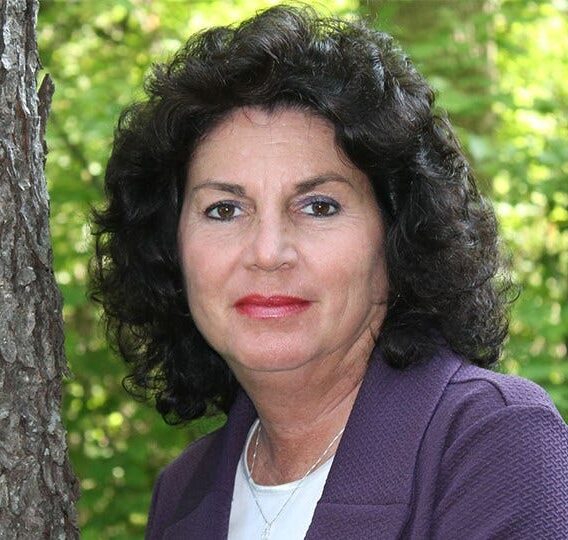 Sue Smith is the Vice President for Advanced Manufacturing and Applied Sciences at Ivy Tech Community College - Indiana's largest post-secondary institution and the largest singly-accredited community college in the U.S. With 19 campuses and 41 sites, her job is to ensure there's a pipeline of skilled workers for industrial employers all over the state.
In her efforts to keep Ivy Tech's manufacturing programs current with industry trends, she's helped launch new degrees and certificate programs that are actually ahead of the game.
Graduates are entering the workforce with skills in automation, autonomous systems, digital integration and smart manufacturing that actually enable them to lead their company from Industry 3.0 to Industry 4.0.
In this episode, Sue shares her experiences leading one of the most advanced technical education programs in the country. You'll learn:
How a college's reputation can draw employers into the region
How semiconductor manufacturing is different than traditional mechatronics - and how colleges can adapt
How to build pathways from two-year programs to four-year degrees
The importance of industry credentials and why every college should embed them in their programs
Why integration and autonomous systems are the future of industry
3 Big Takeaways from this episode:
For the first time, education is ahead of industry when it comes to technology adoption: While the big brands have entered Industry 4.0 already, most manufacturers are still in Industry 3.0. For the first time, technical education institutions that have embraced smart manufacturing are ahead of their local employers. This is great news for the workforce, as graduates from these programs can help lead their companies into the future.
Industry certifications should be built into every technical education program: When certifications are built and backed by employers, students earning them have verified proof of skills. It's a competency-based approach to education that the workforce today needs. It's also a great tool to create standardized, flexible pathways when expanding and articulating programs.
Want to stay on-pace with emerging technologies? Find ways to integrate them into your existing programs: Semiconductors, electric vehicles and battery manufacturing are just three emerging technologies the country has its eyes on. To make sure we don't fall behind, education should find ways to crosswalk competencies between traditional mechatronics and these technologies, then add curriculum, equipment and certifications to teach the unique aspects of each technology. The same can be said for autonomous systems, AI, etc.
Resources Mentioned in this Episode
Connect with Ivy Tech online:
What our listeners are saying
I needed this podcast back when I was in High School!
Such great content that deserves more attention at all level of education. I wish I heard some of these episodes when I was navigating my own career path. Incredible guests, with incredible messages to share. Keep up the great work!
Compelling
I find Matt's approach to be very compelling. He brings both perspectives, industry AND education. He doesn't hold back on what he thinks is important...
The #1 podcast in TechEd
This podcast is a great resource to keep up with all the exciting changes in the world of manufacturing and technology. Get key insight from industry leaders from the Midwest and around the globe that you won't find anywhere else. A must listen for anyone interested in how technology is changing the way businesses operate.
Inspiring topics featuring inspiring leaders
I've listened to most of your weekly podcasts and enjoy listening to the stories and conversations that feature business and education leaders from Wisconsin. Kudos to you for creating a platform that presents ideas and success stories that are important to Career and Technical Education teachers and leaders.
Best Career and TechEd Podcast
There are a lot of education podcasts out there. This is the only one that really focuses on bringing together voices from inside AND outside education and focuses specifically on STEM and Career/Tech Ed. This is a great podcast for anyone in education and also for anyone who employs STEM or skilled-trades talent in their workforce.
Filling in Gaps
This show spotlights a large and growing aspect of education that doesn't get enough attention. Practical and technical education is a field growing exponentially. This podcast Highlights many of the facets of this diverse field.
The pulse of Industry 4.0
This podcast has its fingers on the pulse of Industry 4.0, and Matt K. is a phenomenal guide, traversing the complexities of manufacturing and education in one forum. A+ work all around!
New and Exciting Content With Every Episode
I really enjoy listening to this podcast when I'm driving or have a free moment. Each episode brings a new guest with a fresh and exciting perspective of both education and the workforce!
Fantastic Topics on the Future of Industry
These podcasts are the best for learning about current and future technology. The stories are great. We need more of these interviews.
Become a Subscriber
Subscribe & leave a review on your favorite podcast platform