Health Informatics: Using Data to Improve Patient Care
Dr. Brian Kay, Chief of Staff - Rogers Behavioral Health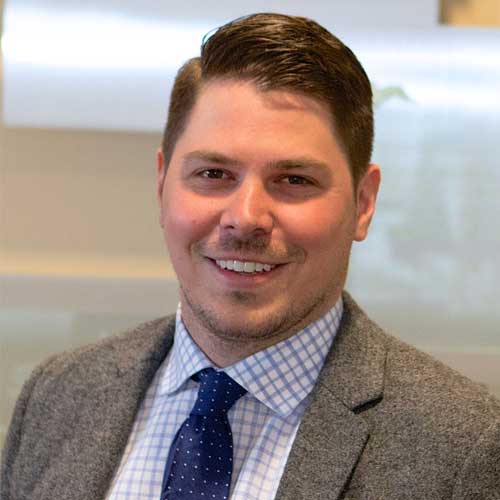 Data - and our ability to harness more of it than ever - is disrupting every part of our lives. That includes heath care.
Dr. Brian Kay and his team at Rogers Behavioral Health are leaders in a field called health informatics, the intersection of information science, computer science, and health care.
Health care is a field that already collects massive amounts of data. Now, Brian has devised algorithms to leverage that data to improve patient care, which is particularly beneficial in behavioral health where each patient's situation is unique and sensitive.
In this fascinating episode, we dive deep into data and how Rogers is able to provide their 30,000 annual patients with life-changing care through data science and technology, including suicide prediction and intervention, foreseeing PTSD episodes, and more.
What our listeners are saying
I needed this podcast back when I was in High School!
Such great content that deserves more attention at all level of education. I wish I heard some of these episodes when I was navigating my own career path. Incredible guests, with incredible messages to share. Keep up the great work!
Compelling
I find Matt's approach to be very compelling. He brings both perspectives, industry AND education. He doesn't hold back on what he thinks is important...
Inspiring topics featuring inspiring leaders
I've listened to most of your weekly podcasts and enjoy listening to the stories and conversations that feature business and education leaders from Wisconsin. Kudos to you for creating a platform that presents ideas and success stories that are important to Career and Technical Education teachers and leaders.
Best Career and TechEd Podcast
There are a lot of education podcasts out there. This is the only one that really focuses on bringing together voices from inside AND outside education and focuses specifically on STEM and Career/Tech Ed. This is a great podcast for anyone in education and also for anyone who employs STEM or skilled-trades talent in their workforce.
The pulse of Industry 4.0
This podcast has its fingers on the pulse of Industry 4.0, and Matt K. is a phenomenal guide, traversing the complexities of manufacturing and education in one forum. A+ work all around!
New and Exciting Content With Every Episode
I really enjoy listening to this podcast when I'm driving or have a free moment. Each episode brings a new guest with a fresh and exciting perspective of both education and the workforce!
Become a Subscriber
Subscribe & leave a review on your favorite podcast platform