How to Start Your Digital Transformation Journey
Anthony Murphy, Vice President of Product Management - Plex, by Rockwell Automation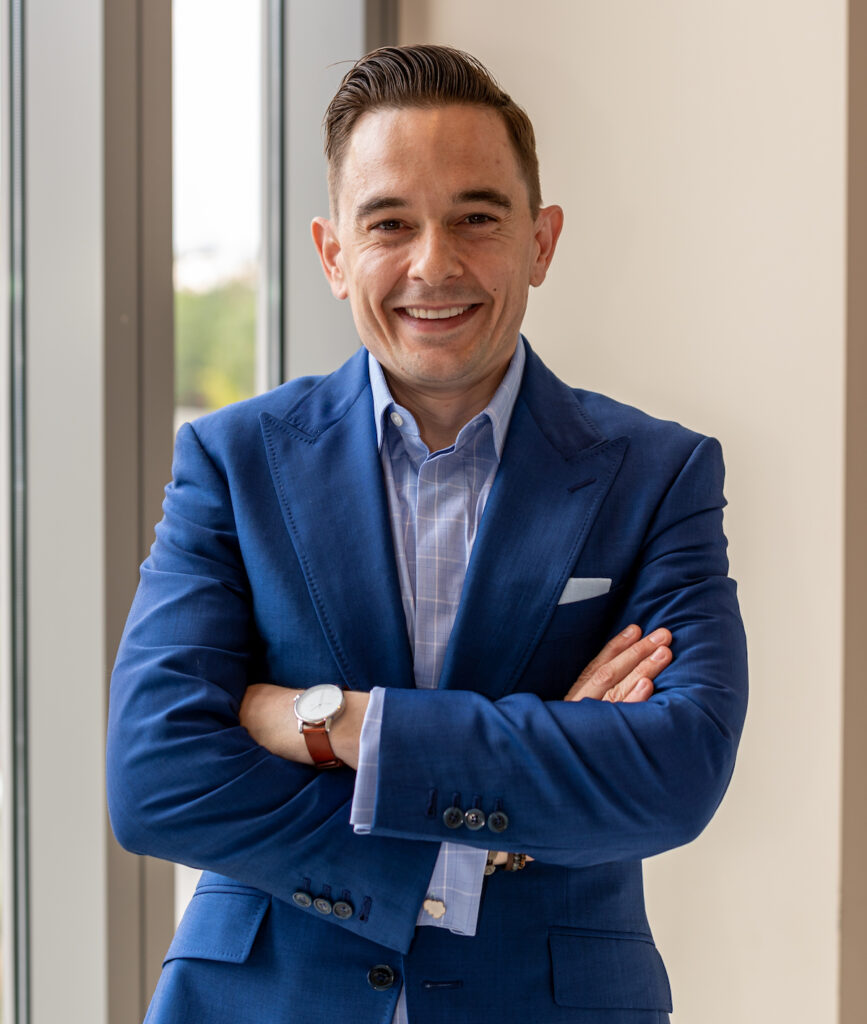 "Oh, it was that easy?"
Anthony Murphy and his team are used to hearing this reaction from small-to-midsize manufacturers as they help them launch their digital transformation efforts.
In this era of Industry 4.0, many SMBs feel disconnected with smart manufacturing, unsure where to start, and doubtful of their ability to harness the capital and expertise they see the Fortune 500 manufacturers using on their digital transformation efforts. In truth, you don't need a team of engineers and data scientists, and you don't need to restructure your entire production environment.
Plex, now part of Rockwell Automation's solution ecosystem, has been helping small and midsize manufacturers digitize their processes, connect their systems, extract valuable data, and most importantly, enact cultural change that gets every employee involved in the digital transformation process.
In this episode, Anthony dispels many of the misconceptions about digital transformation and gives us actionable insights into how manufacturers can get started on their Industry 4.0 journey today.
3 Big Takeaways from this episode:
Industry 4.0 is a journey, not a destination: Fully-connected smart factories, autonomous lights-out production...these are the pictures that conjure thoughts of enormous implementation teams and costly capital investments, preventing many SMBs from getting started on their digital transformation efforts. Anthony reframes the discussion for us: it's a journey, not a destination. Eventually, you'll want all MES, QMS, ERP, SCP systems, machines, processes, data and personnel connected in real-time. It's possible, but it starts with a single small project, like implementing production monitoring software or adding data visualization boards across your shop floor.
Successful digital transformations empower every employee with a stake in the effort: Your biggest asset in your digital transformation journey will be the individuals working on your plant floor - the ones who know the ins and outs of every machine and have the most insight on opportunities for improvement. Anthony shares how Plex enables all employees - from CEO to engineers to operators - can have a stake in the implementation process using continuous improvement tools, automated workflors, employee suggestions and the ability to prove ROI on theories.
SMBs who embrace digital transformation will attract the next generation of workers: Through a partnership with the University of Wisconsin-Milwaukee's Connected Systems Institute, Plex is showing students how data-driven and digitized advanced manufacturing is today. From the PLC level on the digital manufacturing test bed to the SAP instance connected to this equipment, Plex is helping the next generation see what manufacturing can look like in this Industry 4.0 era. Companies who embrace digital transformation will attract a workforce of students who have grown up in a digital world.
What our listeners are saying
I needed this podcast back when I was in High School!
Such great content that deserves more attention at all level of education. I wish I heard some of these episodes when I was navigating my own career path. Incredible guests, with incredible messages to share. Keep up the great work!
Compelling
I find Matt's approach to be very compelling. He brings both perspectives, industry AND education. He doesn't hold back on what he thinks is important...
The #1 podcast in TechEd
This podcast is a great resource to keep up with all the exciting changes in the world of manufacturing and technology. Get key insight from industry leaders from the Midwest and around the globe that you won't find anywhere else. A must listen for anyone interested in how technology is changing the way businesses operate.
Inspiring topics featuring inspiring leaders
I've listened to most of your weekly podcasts and enjoy listening to the stories and conversations that feature business and education leaders from Wisconsin. Kudos to you for creating a platform that presents ideas and success stories that are important to Career and Technical Education teachers and leaders.
Best Career and TechEd Podcast
There are a lot of education podcasts out there. This is the only one that really focuses on bringing together voices from inside AND outside education and focuses specifically on STEM and Career/Tech Ed. This is a great podcast for anyone in education and also for anyone who employs STEM or skilled-trades talent in their workforce.
Filling in Gaps
This show spotlights a large and growing aspect of education that doesn't get enough attention. Practical and technical education is a field growing exponentially. This podcast Highlights many of the facets of this diverse field.
The pulse of Industry 4.0
This podcast has its fingers on the pulse of Industry 4.0, and Matt K. is a phenomenal guide, traversing the complexities of manufacturing and education in one forum. A+ work all around!
New and Exciting Content With Every Episode
I really enjoy listening to this podcast when I'm driving or have a free moment. Each episode brings a new guest with a fresh and exciting perspective of both education and the workforce!
Fantastic Topics on the Future of Industry
These podcasts are the best for learning about current and future technology. The stories are great. We need more of these interviews.
Become a Subscriber
Subscribe & leave a review on your favorite podcast platform