How to Leverage Partnerships to Build Success in Education
Dr. Jim Sawyer, President of Macomb Community College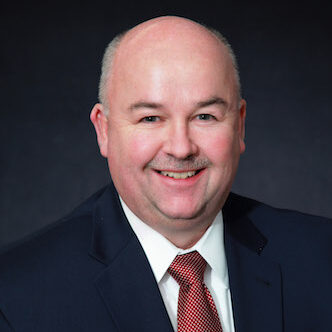 Partnerships are critical to the success of any technical or community college. Their very purpose is to build a pipeline of talent with the skills most in-demand in their regional businesses and to help employers fill their workforce needs.
Macomb Community College in Michigan is a prime example of a college that has leveraged partnerships to enable success in its programs - both on the academic and on the workforce side.
In this episode, we sat down with Macomb President Dr. Jim Sawyer to talk about partnerships: who colleges should be partnering with, how to build trust among employers, how to create partnerships within the school itself, and so much more.
3 Big Takeaways from this episode:
Build trust with regional employers by listening first: How has Macomb Community College built such strong partnerships with employers like General Motors that the company uses the college for all its incumbent training needs? By listening. Whether large employers like GM or the countless small-to-midsize employers in any college's region, instructors, deans and college administrators need to start the partnership process by going out into the community and listening to the needs of their employers.
World-class college value partnerships within the college, as well as external ones: Often, technical and community colleges fail to have adequate communication and collaboration between their for-credit (academic) and non-credit (workforce) sides of the institution. Instead, these programs should work together to ensure their efforts are aligned. Listen to the full episode to hear why this is so vital.
Partnerships should include stakeholders in industry, government, nonprofit, and the community: Macomb Community College has successfully built partnerships across the spectrum - from the Michigan Works! Association to the Michigan Economic Development Corporation, from large employers like General Motors to small-and-midsize manufacturers, from the State of Michigan to the individual voters in the community. Jim shares how the efforts to build these relationships has given the college access to more resources, funding, and a larger pipeline of students.
What our listeners are saying
I needed this podcast back when I was in High School!
Such great content that deserves more attention at all level of education. I wish I heard some of these episodes when I was navigating my own career path. Incredible guests, with incredible messages to share. Keep up the great work!
Compelling
I find Matt's approach to be very compelling. He brings both perspectives, industry AND education. He doesn't hold back on what he thinks is important...
Inspiring topics featuring inspiring leaders
I've listened to most of your weekly podcasts and enjoy listening to the stories and conversations that feature business and education leaders from Wisconsin. Kudos to you for creating a platform that presents ideas and success stories that are important to Career and Technical Education teachers and leaders.
Best Career and TechEd Podcast
There are a lot of education podcasts out there. This is the only one that really focuses on bringing together voices from inside AND outside education and focuses specifically on STEM and Career/Tech Ed. This is a great podcast for anyone in education and also for anyone who employs STEM or skilled-trades talent in their workforce.
The pulse of Industry 4.0
This podcast has its fingers on the pulse of Industry 4.0, and Matt K. is a phenomenal guide, traversing the complexities of manufacturing and education in one forum. A+ work all around!
New and Exciting Content With Every Episode
I really enjoy listening to this podcast when I'm driving or have a free moment. Each episode brings a new guest with a fresh and exciting perspective of both education and the workforce!
Become a Subscriber
Subscribe & leave a review on your favorite podcast platform