Driving the Future: Inside Clemson's New School of Mechanical and Automotive Engineering
Dr. Zoran Filipi - Founding Director of the School of Mechanical and Automotive Engineering, Clemson University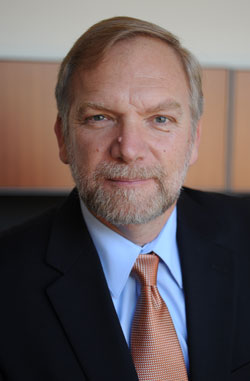 Clemson University recently launched the School of Mechanical and Automotive Engineering, a program with undergraduates and graduate students and faculty dedicated to innovating the latest in automotive technology and design.
We sat down with the school's Founding Director, Dr. Zoran Filipi, to understand the structure of this school, what students are learning, and the fascinating ways Clemson is partnering with automotive OEMs on cutting-edge research and development.
Dr. Filipi is truly an expert and out-of-the-box thinker, and every automotive and engineering program will find great value in the strategies Clemson has deployed.
Inside this episode:
The strategy behind combining mechanical and automotive engineering programs - and how students & employers benefit
The incredible value of putting grad students through a full product cycle
Partnering with automotive OEMs on product development
Autonomous cars and EVs - the state of the market
Advice to automotive programs about how to innovate and evolve
3 Big Takeaways from this episode:
The new school combines the strengths of both programs: Mechanical + Automotive engineering in one school enables students to apply the knowledge they're learning in mechanical engineering and put it to work in automotive applications. Students (both undergraduate and graduate) will be prepared for the rapidly evolving automotive industry, including the shift towards electric vehicles.
Deep Orange puts students through a two-year complete product development process: From market study to product design, ideation and prototyping, graduate students build full prototypes of futuristic vehicles - both EV and ICE. Better yet, these projects are done in partnership with automotive OEMs, helping to bring new technologies and designs to market.
Autonomous vehicles are on the way, but expect electrification to come first: Autonomous vehicle technology has made great progress, but we're still far away from seeing fully autonomous cars on our everyday commute. However, electrification is at full-scale production levels, including incentives to bring the manufacturing of EVs, batteries and charging stations here in the U.S.
What our listeners are saying
I needed this podcast back when I was in High School!
Such great content that deserves more attention at all level of education. I wish I heard some of these episodes when I was navigating my own career path. Incredible guests, with incredible messages to share. Keep up the great work!
Compelling
I find Matt's approach to be very compelling. He brings both perspectives, industry AND education. He doesn't hold back on what he thinks is important...
Inspiring topics featuring inspiring leaders
I've listened to most of your weekly podcasts and enjoy listening to the stories and conversations that feature business and education leaders from Wisconsin. Kudos to you for creating a platform that presents ideas and success stories that are important to Career and Technical Education teachers and leaders.
Best Career and TechEd Podcast
There are a lot of education podcasts out there. This is the only one that really focuses on bringing together voices from inside AND outside education and focuses specifically on STEM and Career/Tech Ed. This is a great podcast for anyone in education and also for anyone who employs STEM or skilled-trades talent in their workforce.
The pulse of Industry 4.0
This podcast has its fingers on the pulse of Industry 4.0, and Matt K. is a phenomenal guide, traversing the complexities of manufacturing and education in one forum. A+ work all around!
New and Exciting Content With Every Episode
I really enjoy listening to this podcast when I'm driving or have a free moment. Each episode brings a new guest with a fresh and exciting perspective of both education and the workforce!
Become a Subscriber
Subscribe & leave a review on your favorite podcast platform