Autonomous Mobile Robots in the Workforce
Matt Rendall, CEO of Clearpath Robotics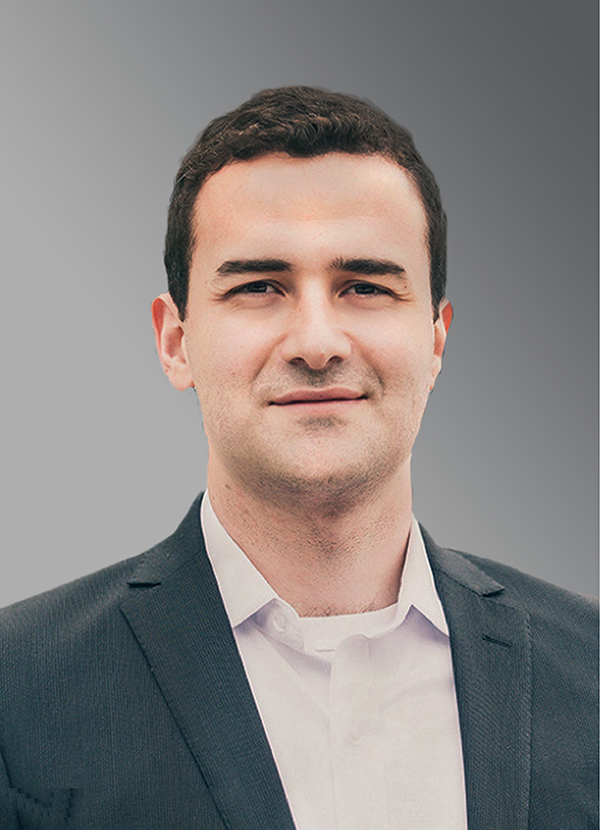 It seems autonomous robots and self-driving vehicles are everywhere today. Longstanding organizations and startups alike are competing to bring cutting-edge robotics to the market for commercial applications, household use, national security and defense work...the opportunities are limitless.
Clearpath Robotics is one of the leaders in autonomous mobile robots (AMRs), and they're putting this technology to work in industrial material handling applications.
We sat down with the company's CEO Matt Rendall at the International Manufacturing Technology Show (IMTS) in Chicago to talk about how Clearpath's brand of industrial AMRs - OTTO Motors - is ushering in the future of material handling.
 We talked about the difference between AGVs and AMRs, how artificial intelligence enables the AMRs to carry out their missions, what it takes to deploy a fleet in a facility, the kinds of programs students should enroll in if they want to work with AMRs in their career, and you'll even get a sneak preview of the new OTTO Lifter - "world's smartest forklift".
3 Big Takeaways from this episode:
It's not AGVs vs. AMRs: People often think AGVs (automated guided vehicles) and AMRs (autonomous mobile robots) are either the same thing, or that one will replace the other. Neither is the case. Matt Rendall gives a great explanation of how these technologies are designed for specific functions and capabilities in an industrial material handling scenario. The added value of AMRs? They combine the predictability and efficiency of an AGV with the flexibility and intelligence of a human.
SLAM is the heart of how an AMR is able to map its surroundings: Simultaneous localization and mapping (SLAM) occurs when the AMR takes the data from its sensors, lasers and cameras and turns it into a live map that enables the robot to navigate its surroundings, even in a dynamic industrial facility.
Technology will take tasks, not jobs, away from humans: People want to go to work and do fulfilling, creative and complex work - not rote tasks wear down the brain and body. Automation exists to do the dull, boring and dangerous tasks and enable companies to produce at maximum capacity. And when things are automated, people don't lose their jobs; they're redeployed elsewhere in the operation, often in more human-centric roles.
Students: Do you want to work with AMRs?
Deploying these AMRs takes a variety of individuals with different skillsets - technicals, engineers, software experts and operations experts. Matt suggests students who want to work with AMR technology should pursue mechatronics programs, as they naturally combine areas of study like mechanical systems, electronics and controls - all vital components of an AMR.
Resources
To learn more about OTTO Motors industrial AMRs, visit: ottomotors.com and be sure to check out the new OTTO Lifter!
To learn more about Clearpath Robotics, visit: clearpathrobotics.com
Connect with Clearpath and OTTO Motors on social media!
Facebook  |  Twitter  |  Instagram  |  YouTube  |  LinkedIn
What our listeners are saying
I needed this podcast back when I was in High School!
Such great content that deserves more attention at all level of education. I wish I heard some of these episodes when I was navigating my own career path. Incredible guests, with incredible messages to share. Keep up the great work!
Compelling
I find Matt's approach to be very compelling. He brings both perspectives, industry AND education. He doesn't hold back on what he thinks is important...
Inspiring topics featuring inspiring leaders
I've listened to most of your weekly podcasts and enjoy listening to the stories and conversations that feature business and education leaders from Wisconsin. Kudos to you for creating a platform that presents ideas and success stories that are important to Career and Technical Education teachers and leaders.
Best Career and TechEd Podcast
There are a lot of education podcasts out there. This is the only one that really focuses on bringing together voices from inside AND outside education and focuses specifically on STEM and Career/Tech Ed. This is a great podcast for anyone in education and also for anyone who employs STEM or skilled-trades talent in their workforce.
The pulse of Industry 4.0
This podcast has its fingers on the pulse of Industry 4.0, and Matt K. is a phenomenal guide, traversing the complexities of manufacturing and education in one forum. A+ work all around!
New and Exciting Content With Every Episode
I really enjoy listening to this podcast when I'm driving or have a free moment. Each episode brings a new guest with a fresh and exciting perspective of both education and the workforce!
Become a Subscriber
Subscribe & leave a review on your favorite podcast platform