Best Buy: Building Brighter Futures Through Technology
Tequilla Lopez, Director of Social Impact - Best Buy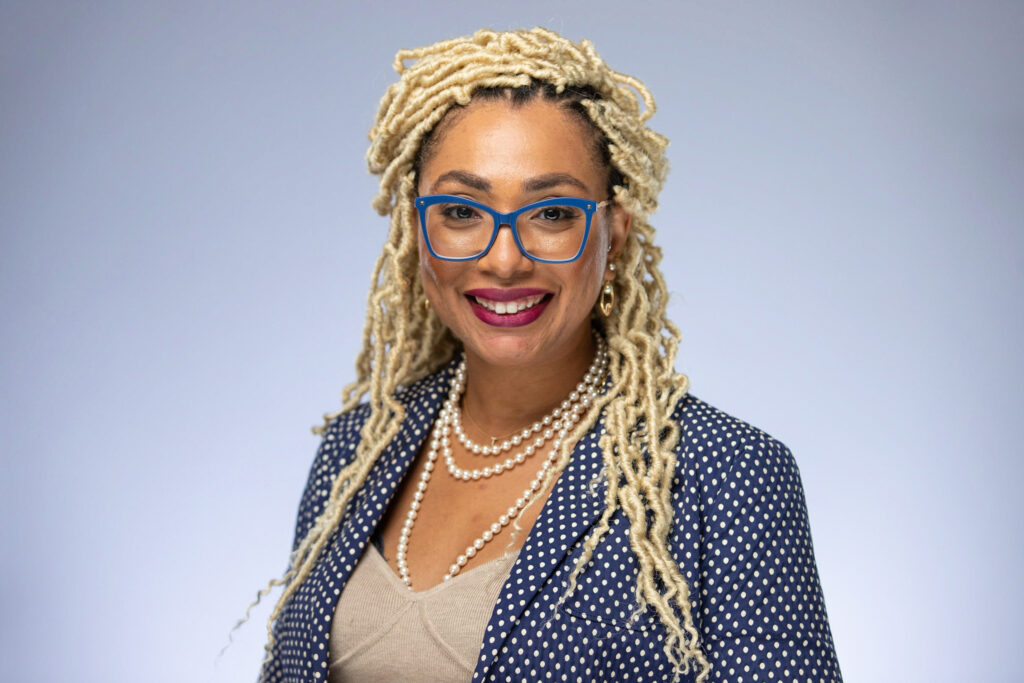 You might know them as a technology company, but people are at the center of what Best Buy does. And in today's tech-driven world, Best Buy knows that any organization's success is dependent on having bright, inspired and tech-savvy individuals carrying out the company's mission. And that starts by investing in our youth.
We had a fascinating discussion with Tequilla Lopez, Director of Social Impact programs at Best Buy about how the company is supporting students across the country with the skills and mentors to help them pursue their passions in STEM and technology-related fields.
Listen closely, because this episode is an important one. 
The "digital divide" is going to negatively impact youth who don't have equal access to technology in their educational pathway. Communities and employers can help bridge that digital divide and provide their local students access to the most basic tools, experiences and skills to succeed in today's digital economy.
Get ready to hear about all the amazing opportunities available to students through their community outreach programs that are building brighter futures through technology!
3 Big Takeaways from this episode:
The youth you inspire today could be the talent you hire tomorrow. Best Buy's student programs provide youth access to technology, mentors and skill development to prepare them for careers of tomorrow - even ones that don't exist yet!

Teen Tech Centers are after-school spaces housed within nonprofits across the U.S. that are equipped with cutting-edge technology and staffed by youth development professionals who provide a safe and supportive learning environment for those students. Teen Tech Centers are all about projects, peers, passions, and play.
Career Pathways are year-long curriculum-based learning to help students build skills, create a portfolio, get part-time jobs and prepare for internships and careers in the field they're passionate about.
Geek Squad Academy is a mini-camp meant to be the spark that ignites a student's mind to what's possible. These project-based experiences introduce students to technology, skills and careers.

Mentors can become sponsors and provide opportunities to students they never would have otherwise. Best Buy's Teen Tech Centers focus heavily on mentors, especially those adults who have similar experiences and backgrounds as the students they mentor, because representation matters for these youth. Tequilla shares insights into how a mentor can become a sponsor, speaking on an individual's behalf in rooms they don't have access to, which can open doors they'd never be able to walk through otherwise.
The way that talent comes to us today may not be packaged in the way that it has in the past. Employers: in this new norm, you may have to dig deeper to find great talent, but the truth is, it's probably right in your backyard. Those employers who are willing to go to the extra mile to have open minds, to partner with student-focused organizations, to become mentors to students and to provide that access and training will be the ones who find the greatest talent.
Resources
To learn more about the Teen Tech Centers, visit: bestbuy.com/teentechcenter or email TeenTechCenter@BestBuy.com
To learn more about the Geek Squad Academy, visit: academy.geeksquad.com or email academy@geeksquad.com
Connect with Tequilla on LinkedIn.
Connect with Best Buy on social media!
Facebook  |  Twitter  |  Instagram  |  YouTube  |  LinkedIn
What our listeners are saying
I needed this podcast back when I was in High School!
Such great content that deserves more attention at all level of education. I wish I heard some of these episodes when I was navigating my own career path. Incredible guests, with incredible messages to share. Keep up the great work!
Compelling
I find Matt's approach to be very compelling. He brings both perspectives, industry AND education. He doesn't hold back on what he thinks is important...
Inspiring topics featuring inspiring leaders
I've listened to most of your weekly podcasts and enjoy listening to the stories and conversations that feature business and education leaders from Wisconsin. Kudos to you for creating a platform that presents ideas and success stories that are important to Career and Technical Education teachers and leaders.
Best Career and TechEd Podcast
There are a lot of education podcasts out there. This is the only one that really focuses on bringing together voices from inside AND outside education and focuses specifically on STEM and Career/Tech Ed. This is a great podcast for anyone in education and also for anyone who employs STEM or skilled-trades talent in their workforce.
The pulse of Industry 4.0
This podcast has its fingers on the pulse of Industry 4.0, and Matt K. is a phenomenal guide, traversing the complexities of manufacturing and education in one forum. A+ work all around!
New and Exciting Content With Every Episode
I really enjoy listening to this podcast when I'm driving or have a free moment. Each episode brings a new guest with a fresh and exciting perspective of both education and the workforce!
Become a Subscriber
Subscribe & leave a review on your favorite podcast platform