AI-Driven Learning: Empowering Students, Teachers, and Workers Alike
Dr. Rich Barnhouse - President of Waukesha County Technical College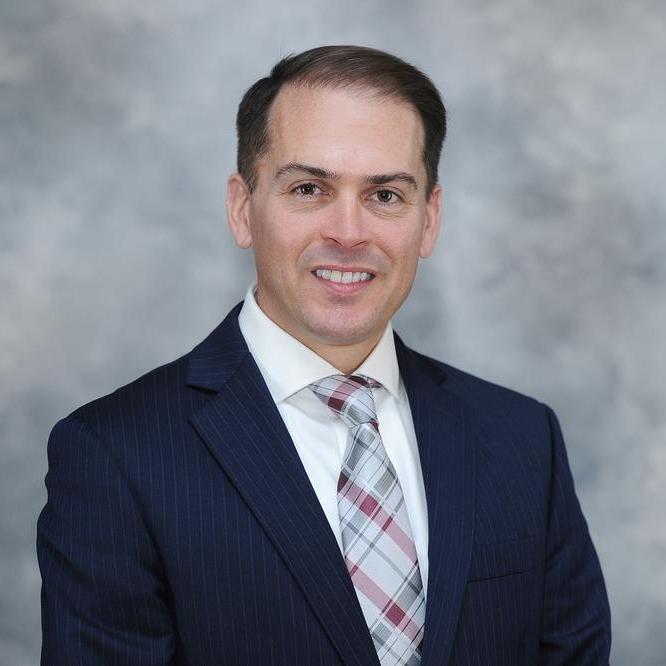 Dr. Rich Barnhouse is an education innovator. With experience leading higher education all over the U.S., he understands how to disrupt traditional models, create sustainable change, and embrace cutting-edge technologies that will empower students to be productive in the workforce.
We sat down with Rich to talk about some of his strategic initiatives as President of Waukesha County Technical College (WCTC) - including how to harness the power artificial intelligence in education.
This episode is full of insights into the transformative potential of AI in the classroom, in the administrative office and in the workforce.
Inside this episode:
Education's innovation problem - and how to avoid crises of change
The biggest technology transformation humankind has ever seen
Two huge AI gaps in the workforce - and how education can fix it
Why companies need associates and baccalaureates with functional AI experience
How to harness AI to improve the teacher and student experience
The emerging specialty field in automation that offers huge opportunities for students
3 Big Takeaways from this episode:
Automatic organic evolution: Because change can be hard to implement in higher education, the tendency is to stand still. This mindset has left higher ed in a crisis of change today. Instead, Rich has instilled a culture of automatic organic evolution at WCTC. It's part of the DNA of the college to consistently innovate how and what is taught - and that enables the college to move alongside industry.
Companies are facing AI gaps in two key places: There is a middle level in business where data scientists and masters degreed engineers are developing and deploying AI. Above and below this level there are huge gaps in AI understanding and implementation. Education needs fill these gaps: first, bringing AI education to executives and managers to help them understand how to leverage the technology for business cases, and second, to bring AI experience to people on the shop floor who can become functional and operational experts.
 AI is transforming higher education not just in the classroom, but at its operational core: 

With the right AI tools, instructors can automate administrative and operational tasks so they have more bandwidth to focus on students and teaching. In the same way, the administrative side of higher ed can leverage data to improve the student experience, which will attract a greater number of enrollees in future years.
What our listeners are saying
I needed this podcast back when I was in High School!
Such great content that deserves more attention at all level of education. I wish I heard some of these episodes when I was navigating my own career path. Incredible guests, with incredible messages to share. Keep up the great work!
Compelling
I find Matt's approach to be very compelling. He brings both perspectives, industry AND education. He doesn't hold back on what he thinks is important...
The #1 podcast in TechEd
This podcast is a great resource to keep up with all the exciting changes in the world of manufacturing and technology. Get key insight from industry leaders from the Midwest and around the globe that you won't find anywhere else. A must listen for anyone interested in how technology is changing the way businesses operate.
Inspiring topics featuring inspiring leaders
I've listened to most of your weekly podcasts and enjoy listening to the stories and conversations that feature business and education leaders from Wisconsin. Kudos to you for creating a platform that presents ideas and success stories that are important to Career and Technical Education teachers and leaders.
Best Career and TechEd Podcast
There are a lot of education podcasts out there. This is the only one that really focuses on bringing together voices from inside AND outside education and focuses specifically on STEM and Career/Tech Ed. This is a great podcast for anyone in education and also for anyone who employs STEM or skilled-trades talent in their workforce.
Filling in Gaps
This show spotlights a large and growing aspect of education that doesn't get enough attention. Practical and technical education is a field growing exponentially. This podcast Highlights many of the facets of this diverse field.
The pulse of Industry 4.0
This podcast has its fingers on the pulse of Industry 4.0, and Matt K. is a phenomenal guide, traversing the complexities of manufacturing and education in one forum. A+ work all around!
New and Exciting Content With Every Episode
I really enjoy listening to this podcast when I'm driving or have a free moment. Each episode brings a new guest with a fresh and exciting perspective of both education and the workforce!
Fantastic Topics on the Future of Industry
These podcasts are the best for learning about current and future technology. The stories are great. We need more of these interviews.
Become a Subscriber
Subscribe & leave a review on your favorite podcast platform