100Kin10: The Mission to End the STEM Teacher Shortage
Talia Milgrom-Elcott, Founder and Executive Director - 100Kin10
100Kin10 has taken up the bold goal of ending the STEM teacher shortage in the U.S. What started as a call to action from President Obama in 2011 has become a vast national network of educators, employers and nonprofits who are collaborating, innovating and sharing the resources that prepared over 100,000 STEM teachers in the last 10 years.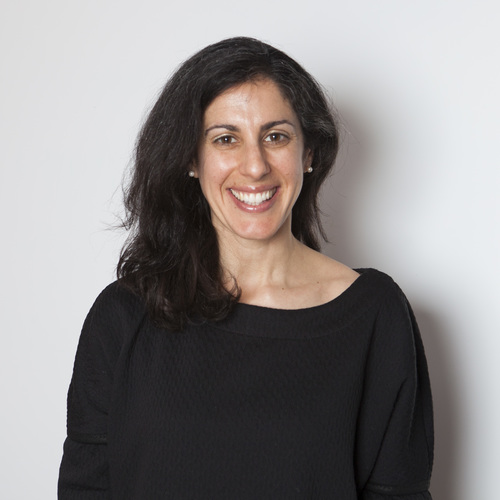 In 2011, President Obama made a call for the U.S. to prepare 100,000 excellent STEM teaches in 10 years. At the time, the word "STEM" was not yet the common term it is today. The U.S. was behind globally in STEM programming and education. This presidential call was an important goal that would have long-term ripple effects in both education and the future workforce.
After hearing the call, Talia Milgrom-Elcott took up President Obama's challenge. She launched 100Kin10, a national nonprofit dedicated to creating a network of collaborators and resources that would enable 100,000 STEM teachers to be trained by 2021. In the end, they surpassed their goal with over 108,000 STEM teachers prepared to inspire the next generation of students in STEM education.
3 Big Takeaways from this episode:
Collaboration is crucial to achieve big goals: Talia recognized early on that no single person or organization could reach this goal on their own. 100Kin10 made it their work to inspire and mobilize hundreds of organizations to take up this mission, own their role in it and help make it a reality.
When tackling any multi-faceted problem, prioritize the issues that have the most leverage: Through their nationwide research, the organization found that there are hundreds of challenges that have created this chronic STEM teacher shortage. To achieve the 100Kin10 goal, the partners would have to focus on solving the biggest issues that would have the greatest impact.
Don't reinvent the wheel; and let the experts in the room do the problem-solving: For each of these STEM teacher shortage issues, there was most likely a solution that had been developed somewhere in the world. The initiative created a national, common space for all those teachers and resources to be connected to each other, share ideas and take successful strategies back to their own districts. Whether it was sharing resources that already worked or putting people together to create solutions that were then spread across the network, 100Kin10 let the experts in the room do what they do best.
What's next for 100Kin10?
10 years have gone by and 100Kin10 have surpassed their goal, but the STEM teacher shortage isn't ended. Recently, they've been listening to the stories of young people who have been most excluded from STEM learning. This has laid the groundwork for their next big goal: to prepare and retain 150,000 teaches in the next 10 years. To learn more: https://pathto100k.org/looking-ahead
Resources:
To learn more about 100Kin10, visit: https://100kin10.org/about

To see how 100Kin10 achieved their goal visit: https://pathto100k.org
Follow the 100Kin10 on social media:
What our listeners are saying
I needed this podcast back when I was in High School!
Such great content that deserves more attention at all level of education. I wish I heard some of these episodes when I was navigating my own career path. Incredible guests, with incredible messages to share. Keep up the great work!
Compelling
I find Matt's approach to be very compelling. He brings both perspectives, industry AND education. He doesn't hold back on what he thinks is important...
Inspiring topics featuring inspiring leaders
I've listened to most of your weekly podcasts and enjoy listening to the stories and conversations that feature business and education leaders from Wisconsin. Kudos to you for creating a platform that presents ideas and success stories that are important to Career and Technical Education teachers and leaders.
Best Career and TechEd Podcast
There are a lot of education podcasts out there. This is the only one that really focuses on bringing together voices from inside AND outside education and focuses specifically on STEM and Career/Tech Ed. This is a great podcast for anyone in education and also for anyone who employs STEM or skilled-trades talent in their workforce.
The pulse of Industry 4.0
This podcast has its fingers on the pulse of Industry 4.0, and Matt K. is a phenomenal guide, traversing the complexities of manufacturing and education in one forum. A+ work all around!
New and Exciting Content With Every Episode
I really enjoy listening to this podcast when I'm driving or have a free moment. Each episode brings a new guest with a fresh and exciting perspective of both education and the workforce!
Become a Subscriber
Subscribe & leave a review on your favorite podcast platform