Workforce Ready: 3 Disruptions Shaping the Future of Technical Education
Jan Moore - Vice President for Economic Development at Ogeechee Technical College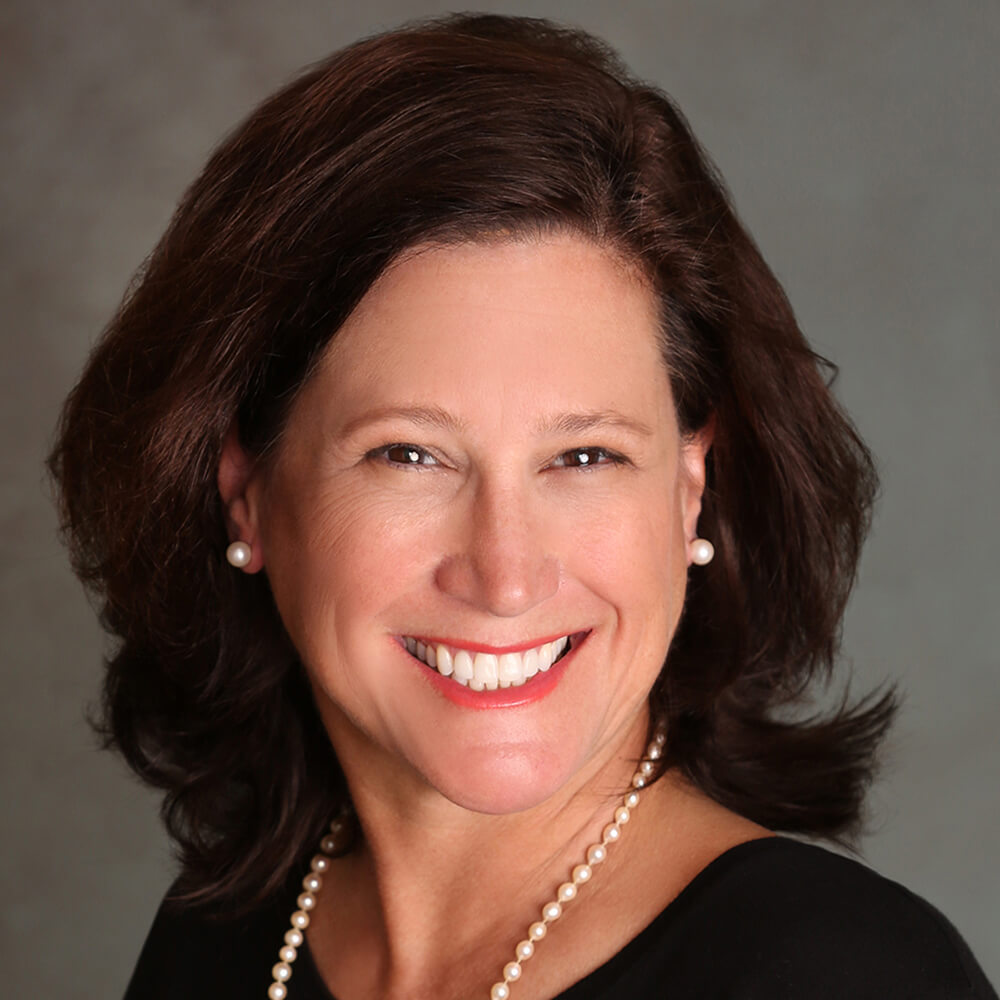 The traditional model of education in America must be disrupted. The way we teach, train and prepare students for the workforce can't be the same as it was in 1950.
The workforce is evolving faster than education can keep up, and if we don't adapt, the skills gap will only grow deeper.
Jan Moore has seen this reality firsthand. As Vice President for Economic Development at Ogeechee Technical College, her job is to make sure the region has the skilled talent it needs to meet employer demand - and that includes the incumbent workforce. And recently, that need has grown exponentially:
Hyundai is investing in a $5.5 billion campus locally. That has far-reaching implications, bringing in other business to the area to the tune of $20 billion, resulting in 14,000 - 16,000 additional people that will be needed for the workforce.
These are highly-automated facilities, and it's Jan's job to create the training structures to sustain a talent pipeline of new and incumbent workers. That kind of project means disrupting the old model of technical education and thinking outside the box.
We sat down with Jan to hear her innovative approaches to workforce readiness, including 3 ways technical education must be disrupted.
3 Big Takeaways from this episode:
Modern technical education requires a layering of industrial technology with data: Today's production, operations and maintenance workers need a broad skillset covering base technologies (mechanical, electrical, electronics, fluid power, motor control, PLCs, robotics), layered with smart technologies (smart sensors and devices, networking, IIoT) and topped with data (AI tools, data analytics, predictive maintenance).
Train to retain - it's the employer's responsibility to continue upskilling their workforce: Technology is always evolving, and workers need consistent training & upskilling opportunities throughout their careers. As a result, employers must become partners in education. Jan shares how non-credit apprenticeships have skyrocketed, combining classroom learning, on the job training, certifications and rapid time scales to get employees new skills and new opportunities at the company. That's value for the apprentice and the employer, resulting in happy employees who stick around.
3 disruptions needed in technical education - apprenticeships, third party credentials, and timing: We dive into these three factors that can help disrupt the traditional model of learning. With this new method, speed to degree is key. With smaller time blocks of focused training that lead to third party certifications, individuals can get the skills they need that are relevant to their employer. Hear about one case where learners went through a 12-week training program, earned 8 credentials from the Smart Automation Certification Alliance, and came out with a higher level of skill and guaranteed 40% raise upon completion.
What our listeners are saying
I needed this podcast back when I was in High School!
Such great content that deserves more attention at all level of education. I wish I heard some of these episodes when I was navigating my own career path. Incredible guests, with incredible messages to share. Keep up the great work!
Compelling
I find Matt's approach to be very compelling. He brings both perspectives, industry AND education. He doesn't hold back on what he thinks is important...
The #1 podcast in TechEd
This podcast is a great resource to keep up with all the exciting changes in the world of manufacturing and technology. Get key insight from industry leaders from the Midwest and around the globe that you won't find anywhere else. A must listen for anyone interested in how technology is changing the way businesses operate.
Inspiring topics featuring inspiring leaders
I've listened to most of your weekly podcasts and enjoy listening to the stories and conversations that feature business and education leaders from Wisconsin. Kudos to you for creating a platform that presents ideas and success stories that are important to Career and Technical Education teachers and leaders.
Best Career and TechEd Podcast
There are a lot of education podcasts out there. This is the only one that really focuses on bringing together voices from inside AND outside education and focuses specifically on STEM and Career/Tech Ed. This is a great podcast for anyone in education and also for anyone who employs STEM or skilled-trades talent in their workforce.
Filling in Gaps
This show spotlights a large and growing aspect of education that doesn't get enough attention. Practical and technical education is a field growing exponentially. This podcast Highlights many of the facets of this diverse field.
The pulse of Industry 4.0
This podcast has its fingers on the pulse of Industry 4.0, and Matt K. is a phenomenal guide, traversing the complexities of manufacturing and education in one forum. A+ work all around!
New and Exciting Content With Every Episode
I really enjoy listening to this podcast when I'm driving or have a free moment. Each episode brings a new guest with a fresh and exciting perspective of both education and the workforce!
Fantastic Topics on the Future of Industry
These podcasts are the best for learning about current and future technology. The stories are great. We need more of these interviews.
Become a Subscriber
Subscribe & leave a review on your favorite podcast platform