Athletics, Mindset Coaching and Competitiveness in Business
Rocky Collis - CEO of Mustard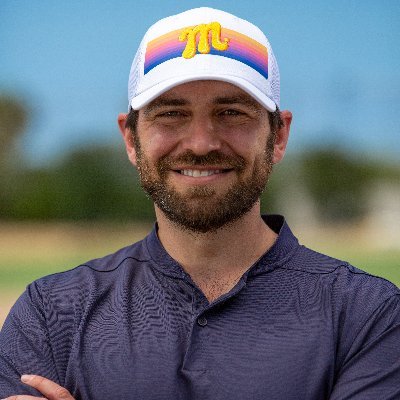 In Part 1, we talked with Rocky Collis about his team's groundbreaking app, Mustard, which leverages computer vision and AI to give all kids access to elite-level coaching and custom practice plans.
What if we took a step back and looked at the bigger implications this tech has for kids in all sports? And how can this same technology be deployed in a business setting?
That's what we discuss in Part 2, where we dive into:
Other sports Mustard is moving into (and the professional athletes who are backing the project)
How AI can improve all human athletic mechanics and help even non-athletes live a better life
How Mustard is providing mindset coaching courses from the world's top performers (Clayton Kershaw, Drew Brees and others)
Why athletes make great entrepreneurs and workers
The value of competitiveness in the workplace
This is part 2 of a 2-part series. Listen to Part 1. 
Resources
To learn more about Mustard, visit their website: www.teammstrd.com
Connect with Mustard on social media:
What our listeners are saying
I needed this podcast back when I was in High School!
Such great content that deserves more attention at all level of education. I wish I heard some of these episodes when I was navigating my own career path. Incredible guests, with incredible messages to share. Keep up the great work!
Compelling
I find Matt's approach to be very compelling. He brings both perspectives, industry AND education. He doesn't hold back on what he thinks is important...
Inspiring topics featuring inspiring leaders
I've listened to most of your weekly podcasts and enjoy listening to the stories and conversations that feature business and education leaders from Wisconsin. Kudos to you for creating a platform that presents ideas and success stories that are important to Career and Technical Education teachers and leaders.
Best Career and TechEd Podcast
There are a lot of education podcasts out there. This is the only one that really focuses on bringing together voices from inside AND outside education and focuses specifically on STEM and Career/Tech Ed. This is a great podcast for anyone in education and also for anyone who employs STEM or skilled-trades talent in their workforce.
The pulse of Industry 4.0
This podcast has its fingers on the pulse of Industry 4.0, and Matt K. is a phenomenal guide, traversing the complexities of manufacturing and education in one forum. A+ work all around!
New and Exciting Content With Every Episode
I really enjoy listening to this podcast when I'm driving or have a free moment. Each episode brings a new guest with a fresh and exciting perspective of both education and the workforce!
Become a Subscriber
Subscribe & leave a review on your favorite podcast platform