3D Scanning: A Multi-Purpose Tech for Your Industry 4.0 Toolbox
Fanny Truchon, President of Creaform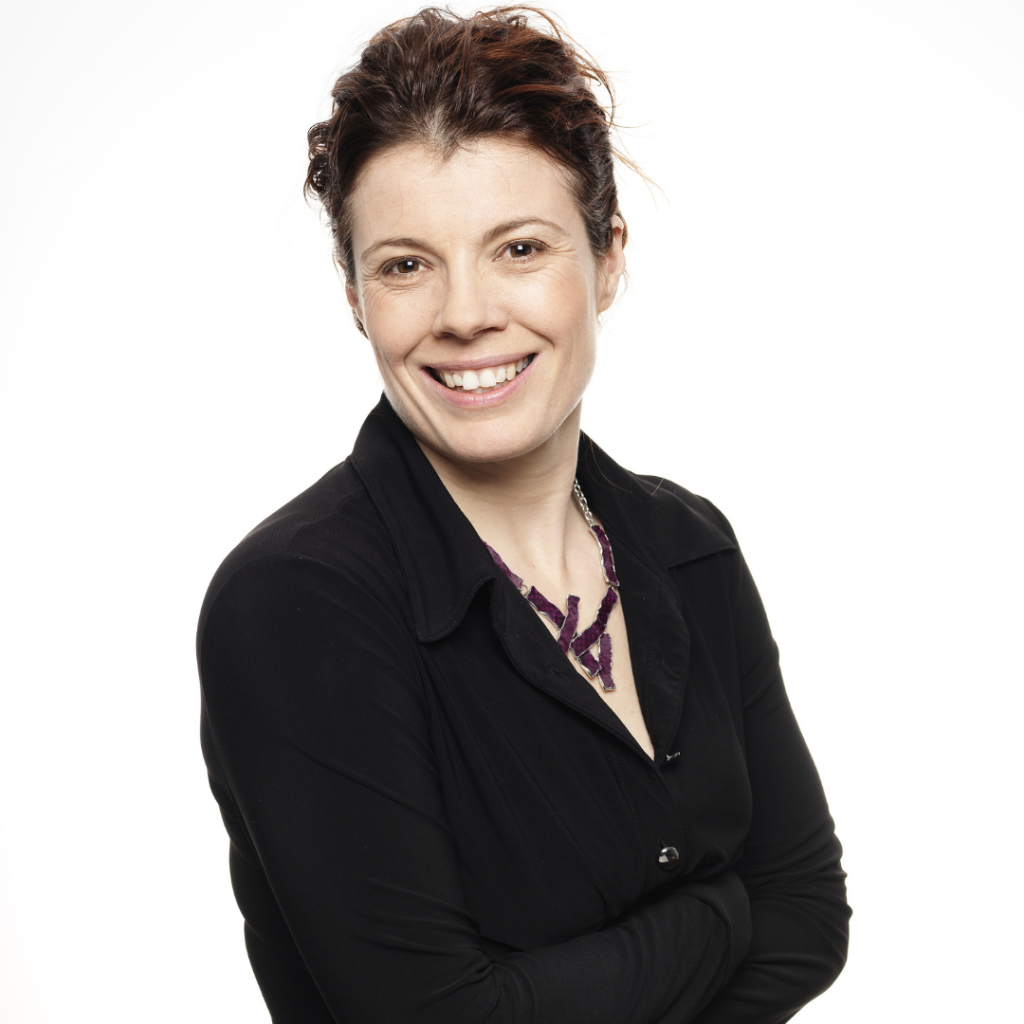 3D scanning has been around for decades, but the technology today truly qualifies as an Industry 4.0 tool. Creaform is one of the world's leading developers of 3D scanning technology, and Fanny Truchon leads that business as it seeks to design the most cutting-edge, high precision and accessible devices for all industries.
If you don't know much about 3D scanning, be prepared to be amazed by the multitude of applications and capabilities this technology has. From product design, reverse engineering and inspection, to artifact archiving, 3D modeling and medical applications, 3D scanning is something every manufacturer and technical program should invest in.
Plus, hear about brand-new product Creaform has just launched that will totally revolutionize 3D scanning.
3 Big Takeaways from this episode:
3D scanning is truly an Industry 4.0 technology: 3D scanners use lasers, cameras, lights and sensors to measure millions of data points in just seconds, creating a 3D rendering of objects large and small with a precision that measures in microns. Learn how 3D scanning, artificial intelligence and data analytics are making this technology a must-have in multiple industries.
3D scanning has an unbelievably wide range of applications: About 90% of 3D scanning is used for standard manufacturing practices: reverse engineering, first article inspection, quality inspection during production, and surface damage assessment. But hear about some more unique applications, like forensics, art and artifact preservation, construction, medical uses, and even 3D character development for games and movies.
New technology announcement: HandySCAN MAX: Fanny announces the launch of Creaform's newest scanners, the HandySCAN MAX series. This new technology is capable of measuring large parts - up to 50 feet - using just a handheld scanner!
What our listeners are saying
I needed this podcast back when I was in High School!
Such great content that deserves more attention at all level of education. I wish I heard some of these episodes when I was navigating my own career path. Incredible guests, with incredible messages to share. Keep up the great work!
Compelling
I find Matt's approach to be very compelling. He brings both perspectives, industry AND education. He doesn't hold back on what he thinks is important...
The #1 podcast in TechEd
This podcast is a great resource to keep up with all the exciting changes in the world of manufacturing and technology. Get key insight from industry leaders from the Midwest and around the globe that you won't find anywhere else. A must listen for anyone interested in how technology is changing the way businesses operate.
Inspiring topics featuring inspiring leaders
I've listened to most of your weekly podcasts and enjoy listening to the stories and conversations that feature business and education leaders from Wisconsin. Kudos to you for creating a platform that presents ideas and success stories that are important to Career and Technical Education teachers and leaders.
Best Career and TechEd Podcast
There are a lot of education podcasts out there. This is the only one that really focuses on bringing together voices from inside AND outside education and focuses specifically on STEM and Career/Tech Ed. This is a great podcast for anyone in education and also for anyone who employs STEM or skilled-trades talent in their workforce.
Filling in Gaps
This show spotlights a large and growing aspect of education that doesn't get enough attention. Practical and technical education is a field growing exponentially. This podcast Highlights many of the facets of this diverse field.
The pulse of Industry 4.0
This podcast has its fingers on the pulse of Industry 4.0, and Matt K. is a phenomenal guide, traversing the complexities of manufacturing and education in one forum. A+ work all around!
New and Exciting Content With Every Episode
I really enjoy listening to this podcast when I'm driving or have a free moment. Each episode brings a new guest with a fresh and exciting perspective of both education and the workforce!
Fantastic Topics on the Future of Industry
These podcasts are the best for learning about current and future technology. The stories are great. We need more of these interviews.
Become a Subscriber
Subscribe & leave a review on your favorite podcast platform